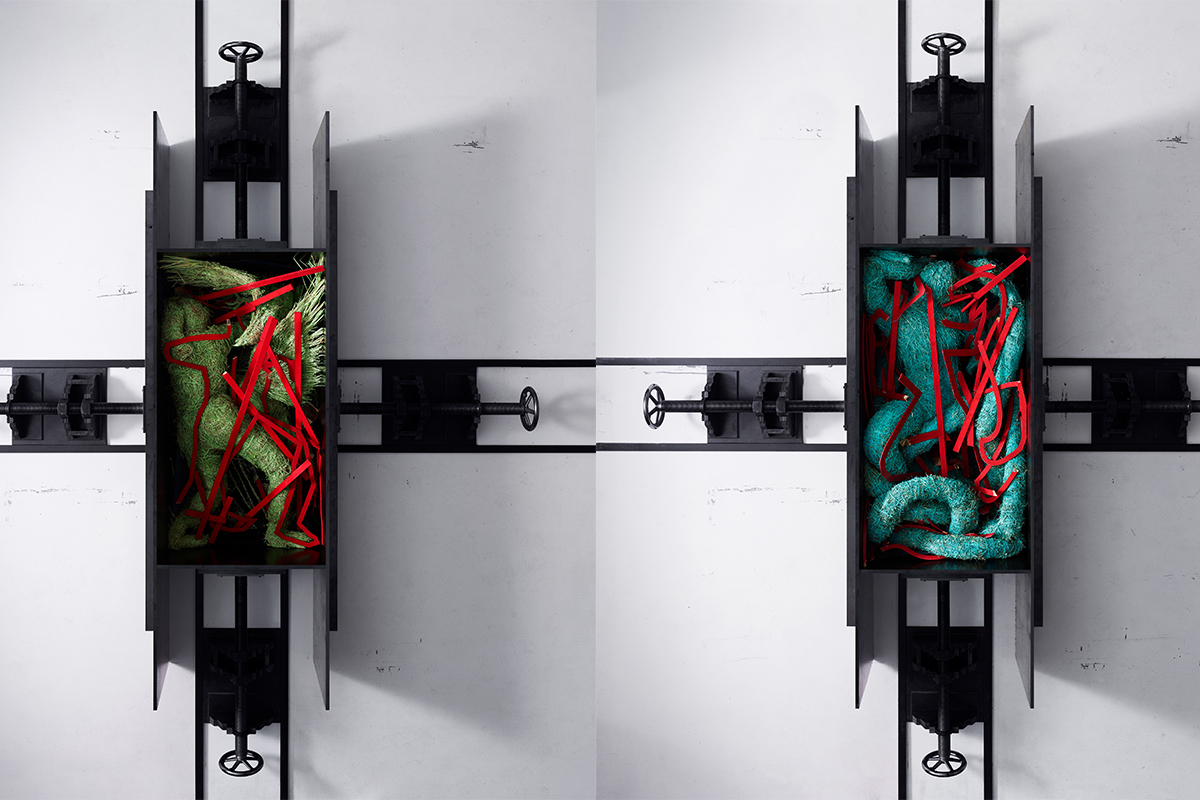 The Craig Green S/S 19 Campaign is Fit for a Museum
When it comes to creative campaigns, British designer Craig Green has long opted out of shooting models, instead preferring to showcase the clothes in their own compositions. The latest campaign (shot by Dan Tobin Smith) is no different and features prints from the Spring/Summer '19 collection displayed in museum-ready arrangements.
Constructed with straw, wood, and paint, the pieces explore themes of ephemeral power, displaying various figures in battle with animals in a near triptych-like presentation. It's definitely a captivating and cinematic way to showcase the latest output from the creative label. Check out more of the images below.