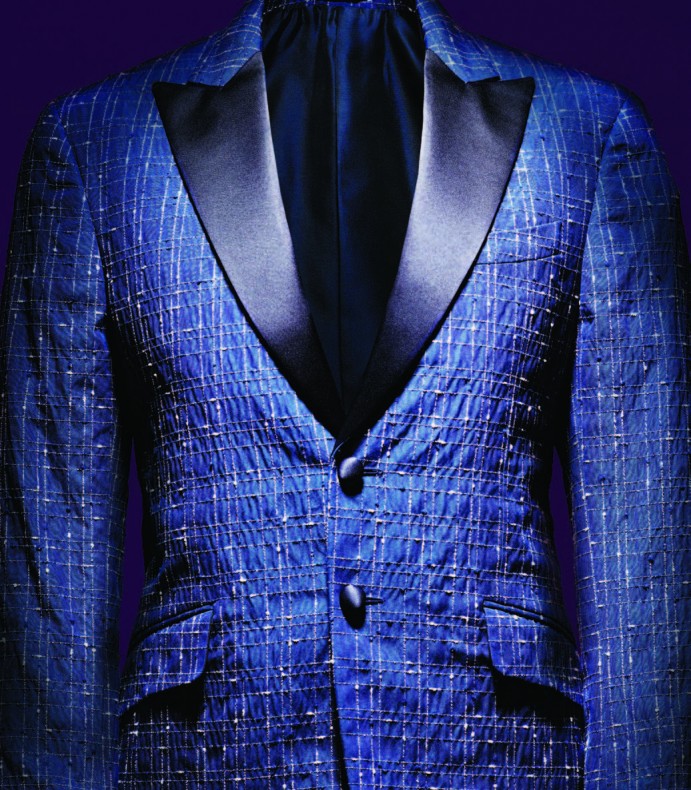 Ten Most Wanted: April / May 2014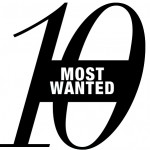 The ten most-desired men's fashion and accessories you must have this season.
---
LIGHTEN THE MOOD - PORTS 1961 
Cotton slub check tuxedo jacket, $3,250, PORTS 1961. Available at Ports 1961, NYC, 917-475-1022. 

Formalwear doesn't go away in the spring and summer months; it merely grows in brightness and lightness. Case in point: this dinner jacket by Ports 1961, which works perfectly on warm evenings when black tie is called for. The navy color and satin lapels are classic formal details, but the white acrylic patterning across the surface gives the jacket a casual feel that's perfect for the warmer months. It was inspired by the sculptures of Rainer Lagemann, and adds an abstract yet masculine detail to your evening ensemble. 

BLACK PACK - ISSEY MIYAKE
Hiker backpack, $1,320, BAO BAO ISSEY MIYAKE. Available for pre-order at Issey Miyake Tribeca, 119 Hudson St, NYC, 212-226-0100. 

Since its launch in 2000, Issey Miyake's Bao Bao collection has been a premiere example of form and function uniting in stylish, distinctive bags. For spring 2014 the line is launching its first dedicated men's collection, a flickering set of pieces meant for the metropolitan man spearheaded by this shiny black backpack. The individual scales give it a vaguely reptilian sheen, while its wide pockets and broad shape ensure practicality to match its striking appearance. 


LIGHT AS A FEATHER - AG 
Dive bomber in quill light, $250, AG. AgJeans.com. 

Spring is all about ease, all about lightness and carefree pleasures, and the prints in AG Jeans' spring collection embody the spirit of the season perfectly. These faded denim pieces are already the kind of laid-back clothes you want to wear stretched out in a grassy field, watching innocent puball clouds in the clear blue sky. But the almost ghostly subtle prints—like the whispy feathers on this bomber jacket—carry that lazy summer afternoon vibe wherever you go. 


SHIELD AGENTS - GUCCI
GG 4262/S, $420, GUCCI. Available at select Gucci boutiques and select Nordstrom nationwide. 

Gucci's new Techno Color Capsule Collection is an ideal marriage of performance and beauty. All the lenses on the glasses are mirrored to reflect the sun, ensuring that any man who wears them will be protected from ultraviolet rays. With their glinting color, they echo the look of polarized lenses, and provide roughly similar protection from the sun. They've got a bit of a Miami Vice look to them, so they are perfect for your next escape to South Beach. 


KEEP A LOW PROFILE - DIOR HOMME
Honoré boots with leather chain link toe cap detail, price upon request, DIOR HOMME. Available at Dior Homme stores, 800- 929-Dior, and DiorHomme.com 

Minimalism does not have to mean modern, or austere. In the case of Dior Homme's new boots from their Honoré shoe line, superuity and excess are jettisoned for a sleek, clean profile. The shoes offer a 'Blake' construction, with the stitching of the sole on the inside of the shoe. There is stitching on the outside, however, in the form of the chain stitching which adorns the toe. This single, potent detail has especial strength given the quietness of the shoe, and given the exquisite craftsmanship that shines forth.


EARN YOUR STRIPE - COACH
Bleeker mixed bar stripe portfolio in cadet/dark royal, $268, COACH. Available at Coach men's stores nationwide and Coach.com. 

A portfolio should be unobtrusive—except when it shouldn't. If it looks good enough, even a lowly paper carrier earns the right to grab attention, and Coach's new Bleecker Portfolio certainly qualifies. The striking use of blues—mingled stripes of deep navy and ocean-like cerulean— perfectly evokes the relaxed attitude of the summer months, while its size is the perfect balance: big enough to carry essentials yet easy to handle. There's even a single black stripe at the bottom, just to remind everyone that this portfolio is all business. 


DEEP BLUE - BVLGARI
Diagono watch, $12,800, BVLGARI. Available at BVLGARI stores nationwide, 800-Bulgari, and Bulgari.com. 

Bulgari's proud watch tradition has featured numerous timepieces as captivating as they are precise, and the new Diagono Calibro is no exception. Its delicately crafted movement and three complications ensure that it will keep accurate time regardless of your place in the world. Meanwhile, its striking use of color and shape will ensure you always command respect when it ashes on your wrist. Blue and silver unite the disparate elements of the band, case and face in a harmony of beautiful engineering.


AIR SUPPORT - NIKE + R.T.
Air Force 1, $320, NIKE + R.T. Available at select Nike concept locations such as 151 Wooster, NYC, 21 Mercer, NYC, Dover Street Market NYC, London, and Tokyo, 1948 London, Nike Stadium Milan, X158 Shanghai, and select retail partners globally. 

There are sneakers, and then there are sneakers. The legendary Air Force 1 from Nike is the latter, its decades of presence on the basketball courts and city streets of the world solidifying its position as an icon. But even titans need a refresher, and designer Riccardo Tisci provides just such a boost in the Nike + R.T. Air Force 1 collection. Bands of color explode across the white surface of the shoes, bringing to mind tribal patterns and uniting all wearers in a community of coolness. 


EXPLORATION GEAR - ALEXANDER WANG
Explorer open tote, $1,095, ALEXANDER WANG. Available at Alexander Wang, NYC, and AlexanderWang.com.

Alexander Wang is known, among other things, as a paragon of good taste, and the Explorer Tote he offers for spring 2014 is no exception. Totes, those ubiquitous catchall bags that we cram things into on our way out the door, should never be loud or flashy, and the Explorer is neither. It is merely well made, a simple bag crafted from pebbled black calfskin. It even enhances the utility of a normal tote by adding a zippered compartment in the base for separate storage. 

 


SERPENT'S TOUCH - LANVIN
Python loafers, $2,445, LANVIN. Available at Lanvin, NYC, 646-439-0380.

It's hard to believe anyone could enhance the mystique of python, one of the most perennially distinctive and tastefully bold materials around. But Lanvin does just that with their new loafer. The dark brown python leather is supplemented by striking racing stripes of cobalt blue and silver that run diagonal across the shoe. It evokes speed, performance, balance, and control. Moreover, it adds a casual note to the decided formality of python skin, bringing the luxurious leather closer to the chill of the street. 

 
Images photographed by Nori Inoguchi and styled by Terry Lu.