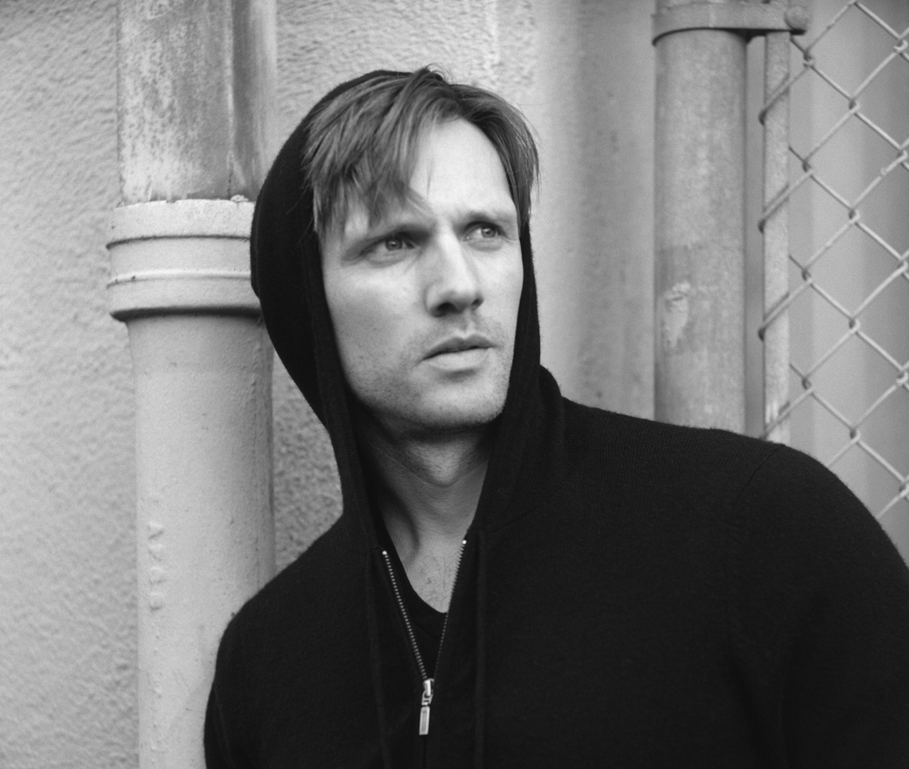 Talking to Teddy
Masters of Sex star Teddy Sears discusses everything from biking for Kiehl's to his bedroom on screen.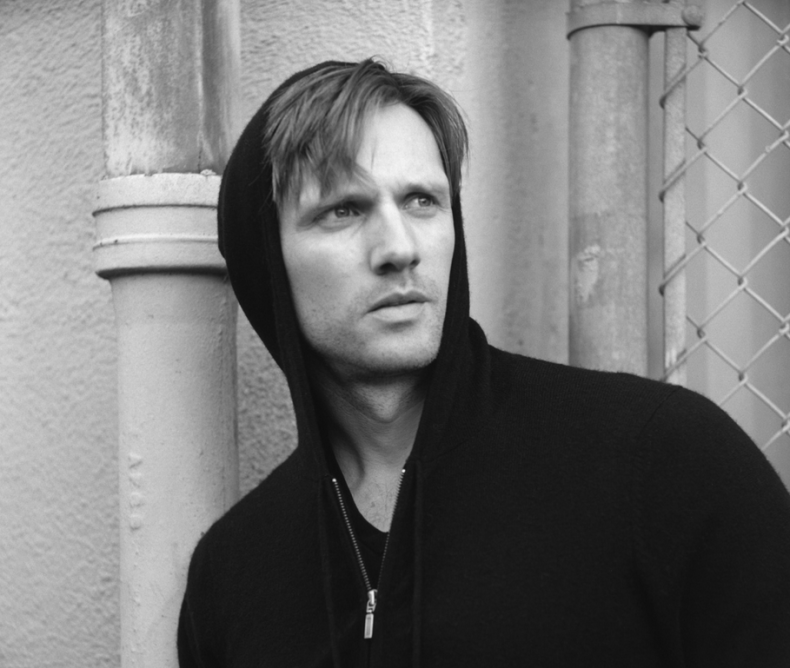 Photo: Bruce Weber/VMagazine. 
Whether you're an avid entertainment addict or just an occasional tube-glancer, it's hard to have missed Teddy Sears' rise on the small screen. From a random role as an extra ("fashion show guy") on an episode of Sex and City early in his career, to a two-year stint on the daytime drama One Life to Live, and appearance on American Horror Story last season, the actor has certainly seen a range in roles. But despite the many guest spots that have added up to over a decade, it's Sears' latest work—as Dr. Austin Langham on the hit-Showtime series, Masters of Sex—that has caused us all to take notice. We recently caught up with the actor to discuss his fifth year motorcycling for change in the Kiehl's LifeRide for amfAR event, playing doctor on a critically acclaimed TV series about sex, and possible baby names.
Essential Homme: How did your involvement with Kiehl's and LifeRide come about?
Teddy Sears: In 2009, Kiehl's did their first LifeRide from San Diego to San Francisco and put the word out that they wanted to have some riders join them in Los Angeles. I was doing a TV series there and—as a lover of bikes and a supporter of amfAR—I jumped at the opportunity to be a part of it. I'd always used Kiehl's, so the whole thing seemed like a no brainer. At the time I didn't know how philanthropic Kiehl's is, and the more I've [gotten] to know the people behind the brand, the more committed I've become to helping in any way that I can.
EH: How important is it to lend your name to a cause like amfAR?
TS: It's very important. I believe that AIDS is a disease that can be cured in our lifetime, one that's taken too many people prematurely, and one that's affected all of us in one way, shape, or form. If showing up and being a part of LifeRide helps to raise the funds that drives the research that ultimately ends the epidemic, then I'll die a happy man.
EH: Do you ride a motorcycle regularly?
TS: Yep. I ride one every day. Well, every day I leave the house. I like to joke that it's my car, which is pretty true. My wife has a car and I have a bike. As long as I'm not loading up on groceries or carrying heavy things, then my bike is what I use to get around.
"

I believe that AIDS is a disease that can be cured in our lifetime, one that's taken too many people prematurely, and one that's affected all of us in one way, shape, or form.

"
EH: You're known for having done many TV guest spots. How does it feel to now be on a successful cable show like Masters of Sex?
TS: I love to work, and I haven't ever been in the position that I can just pick and choose my projects. I audition for things just like most everyone else, and hope to hear my name called, especially if the project is a great one. In the case of Masters of Sex—which you're right, is a successful cable show and wonderfully crafted in all aspects—it feels satisfying, challenging, fun, scary, and ultimately rewarding. I'm over the moon, really.
EH: Were you at all hesitant when you learned of the show's subject matter?
TS: Not at all. I was thrilled to have the chance to be a part of this world. A period drama on a leading cable network with top-flight writing, acting, and directing? Sign me up, no questions asked.
EH: Your character in Masters of Sex is kind of a bad guy. Do you see any redeeming qualities in him? How would you like to see him evolve in future episodes?
TS: I don't think Dr. Langham is a bad guy at all. I think he's able to compartmentalize what he does at work and what he goes home to at night. He's a bit of a libertine, especially for that time and place. Outwardly, it does seem that his actions would make him a bad guy, especially how they relate to his family, but he's doing the best he can with what he knows about himself. He's desperately seeking to have his needs met in a way that even he isn't aware of—and not sexually either. Sex for him is a vehicle to satisfy deeper needs, longings, and sadnesses that he's carried with him all his life. He just isn't in touch with [them]. I think that's where his charm and sense of fun come from too. It's all a veneer masking deeper wounds. As for the future of Dr. Langham, I'd like to see him begin to touch those scary places and see if that changes anything about him. That would be fun.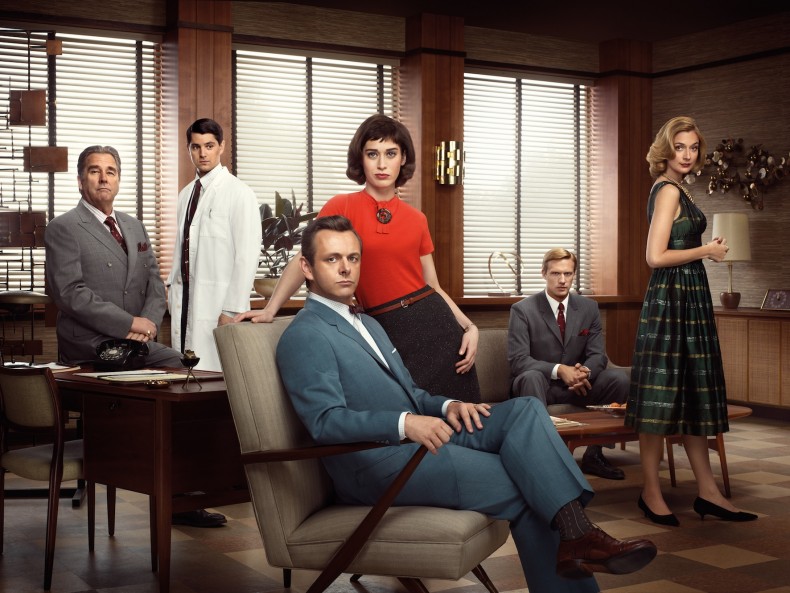 Photo: Speak Music TV.
EH: Was taking an intensive acting course at the start of your career a defining moment for you?
TS: Without a doubt yes, though it's taken me some time to see it. I'm actually reading a book that my teacher Bill Esper recently wrote and it's helped me appreciate how truly important those years were to me. You can't build a house without pouring the proper foundation, and I couldn't appreciate what an art form acting truly is without that training.
EH: We've always thought of soap operas as the Olympics of TV in terms of the shooting schedule and hours. Was it that intense?
TS: It's funny to hear you refer to working on a soap that way. I want to agree with you, but calling it the Olympics would imply that it's populated by the best of the best, which it isn't. Not that there aren't great actors on soaps, there are, I just wasn't one of them! But I see your point. It was a great introduction to basic on-camera acting, [learning] lines quickly, making quick decisions in limited rehearsals, and nailing scenes due to tight shooting schedules. Unfortunately, an actor can develop bad habits that way and not really learn much about the character's inner life. It taught me that there were certain things I could do, but that ultimately I needed to improve. I guess what I'm saying is, I sucked. Let's not sugarcoat it. I needed to go to school and that's what I did.
EH: You've always gone by Teddy even though you were named Edward after your dad. Is that a nickname or a middle name? Any chance you'd name a son Edward if you had one to keep up the tradition?
TS: Teddy is a nickname. My dad is an Edward like me, he goes by Eddie, but my folks have always called me Teddy..probably to have my own identity or to not confuse things around the house growing up. I don't know, but every time my mom would yell "Eddie!" I'd think she was talking to me, and when she [would call] "Teddy!" my Dad would think she was talking to him. So that didn't really work. As for naming my son Edward? We'll cross that bridge when we come to it…