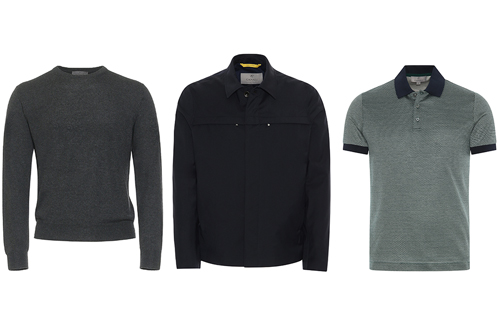 Start the Year off Right with Wardrobe Essentials from Canali
While this year dwindles down to a close, a new one lurks right around the corner. Perfect time for reflection and planning, why not also consider changing up your wardrobe? Luxury Italian brand Canali offers a selection of classic menswear pieces that will surely stand the test of time for years to come, and serve as the perfect building blocks for upgrading any man's closet. We chose a list of highlights that are essential for amplifying your style game. Take a look.
1. Light Blue Cotton Twill Dress Shirt
Let's start with the classic blue button-down. It's one of the easiest staple pieces to dress up or down and has served me well for many job interviews. The Italian collar adds a slightly exaggerated detail to the traditional shirt, and the light fabric allows it to breathe with the body.
$295, available at Canali and online.
2. Black Leather Sneakers with Prince of Wales Check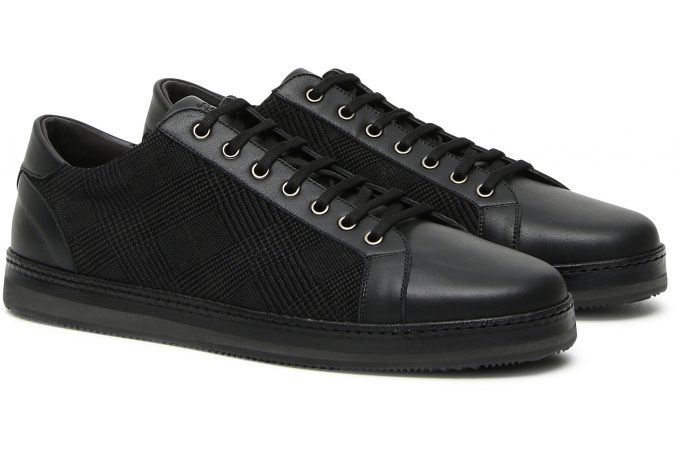 These black leather sneakers are both durable and incredibly versatile. This pair is fitted with leather inserts adding sophistication to the urban classic, and the engrained Prince of Wales check on the shoe's exterior provides new texture to the shoe, transforming it into a new luxury statement.
$455, available at Canali and online.
3. Dark Wash 5-Pocket Denim Jeans
A good pair of jeans is an absolute necessity for any person. While we witness several denim fads over the course of any fashion cycle, the general look of the jean is timeless. This pair of dark wash jeans (less retro than a lighter wash) come in a straight fit, providing an optimum fit for any body type. Perfect.
$450 available at Canali and online.
4. Dark Gray Wool Siena Suit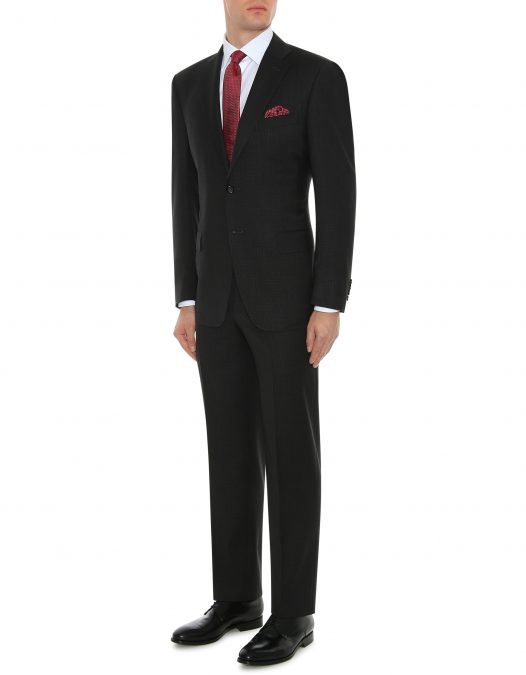 I've noticed that people either wear suits everyday or only on special occasions – there's no real middle ground. Regardless, a dark gray suit (less formal than a black suit) is as essential in a man's style arsenal as socks and underwear. This wool suit has a sleek and classic silhouette, allowing the wearer to seamlessly glide from day into night.
$1505, available at Canali and online.
5. Blue Super 150s Waterproof Jacket
Global warming means more extreme weather, therefore more rain. Be prepared with this light and water-resistant coat — the shape of the dark blue coat is stylishly utilitarian. It also comes with a bunch of pockets to protect your goods from the downpour. Form meets function meets fashion.
$837, available at Canali and online.
6. Charcoal Gray Cashmere Crew Neck Sweater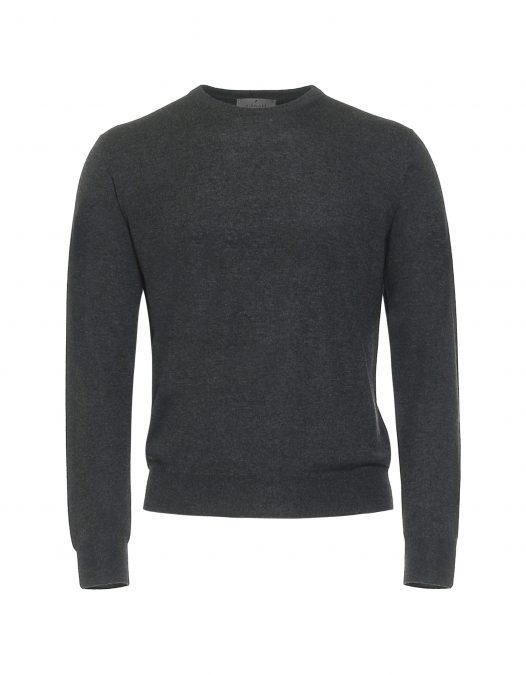 Perfect for layering, this gray cashmere sweater is fitted slim to avoid any unflattering bunch-up. Made with 18-gauge pure cashmere, this piece instantly elevates any look with contemporary sophistication.
$850, available at Canali and online.
7. Green Cotton Jersey Polo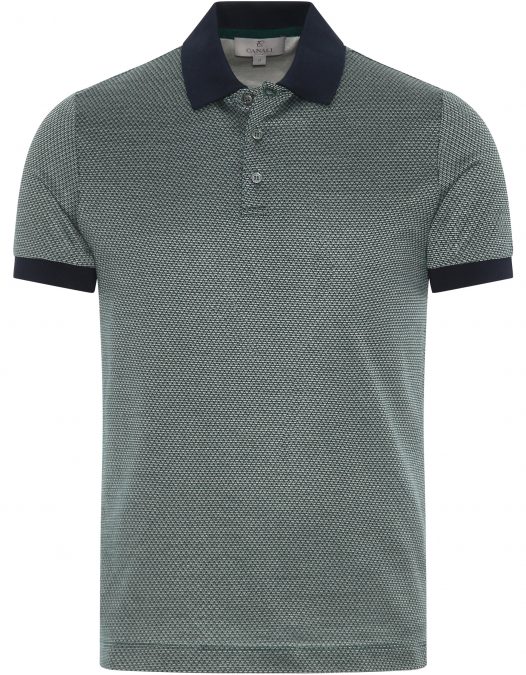 This breezy cotton-jersey polo features a micro-check-motif that shows movement, while the contrasting collar really pulls the look together, giving it a subtle panache. Dress it up by pairing it with a sweater (see above) or simply wearing it by itself on warmer days.
$227.50, available at Canali and online.