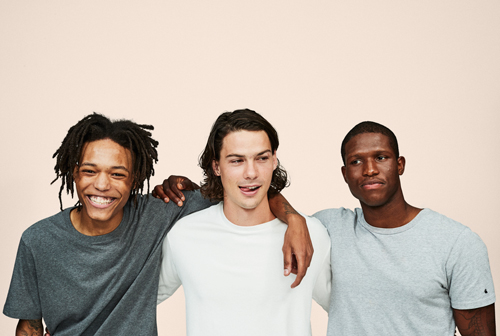 Start the New Year off Right with hims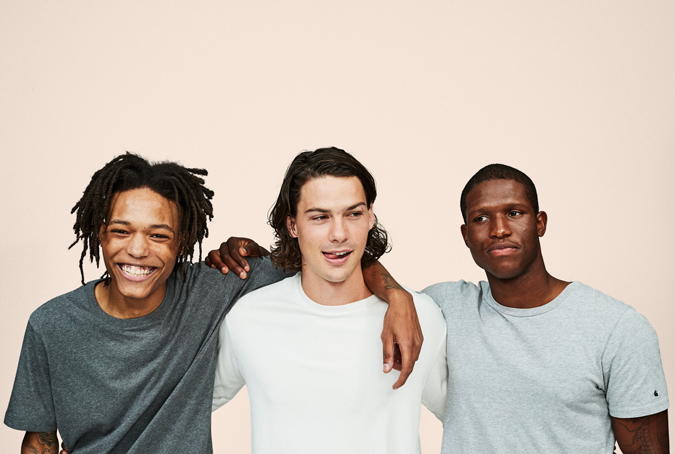 Images: hims.
The new year is an ambitious time for anyone looking to improve themselves. When considering all the things that went wrong the year before, or simply aiming to amend certain behaviors (drinking too much, not going to the gym, eating sushi in bed, etc) there's nothing like a new calendar year to start fresh. While gym memberships tend to spike in January, eventually simmering down in February (there's always next year!), true health starts from within. This is where San Francisco-based startup hims (always lowercase) comes in. Combining wellness with a subscription service (two trends in one) the new brand wants to improve men's grooming concerns from the inside out.
"hims aims to be the one-stop-shop for all men's self-care and wellness needs," CEO and founder Andrew Dudum says in an email. The brand launched in November and has gotten buzz for its friendly yet clinical and direct approach to men's grooming and lifestyle needs, offering supplements for hair loss and erectile dysfunction. Customers have the option to talk to a medical professional on the site, then get prescribed something based on their needs that gets shipped to them in a timely fashion. Sounds good, right?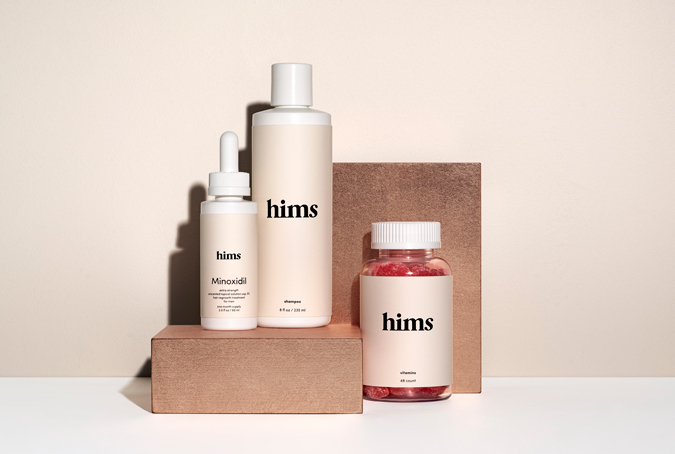 Whenever I learn about a new promising brand, I'm always intrigued about who has access to it (read: who can afford it). What good is a medical breakthrough if its price tag renders it inaccessible? Luckily this is something that Dudum considered early on when developing the line.

"Convenience and accessibility were both a huge focus for us when launching," he reveals. "We want all guys to be able to trust the brand – through our medical-grade products and educational content online – and we knew we needed to to offer really high-quality products at a more affordable price. All hims products are offered at 50-80% less than traditional retail and prescription products, which we hope removes the barrier to entry for men seeking necessary, preventative care."
Medical-grade at a below retail price is what we're all about. But products with a medical-grade label have the potential to ward off potential customers due to fear of confronting uncomfortable body issues. So anything that makes any conversation easier is a step in the right direction.

"We believe wellness is prevention – so many men in their 20's and 30's aren't educated about preventive care," he says. "We launched hims to give guys the tools they need to address these physical changes early, for the best results." I asked Dudum when he felt the best time to start preventative regimens for hair loss — he suggested at the first sign of hair thinning, but besides this cue, it varies for everyone. "We recommend that anyone interested in seeking daily, preventative treatment addressing hair loss fill out a questionnaire on our website and consult with one of our doctors," he says.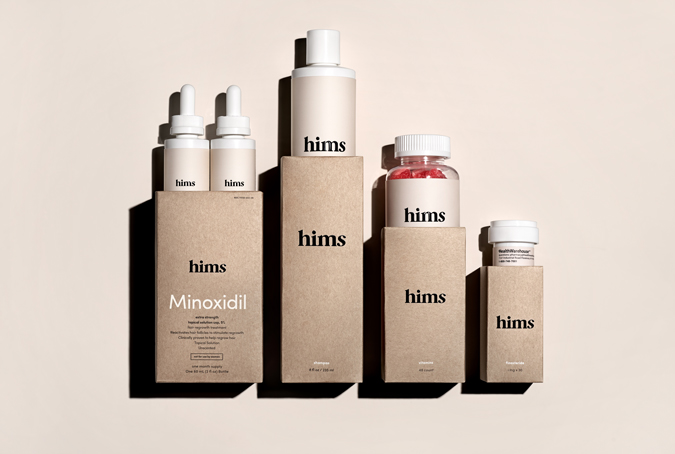 It's easy to spiral into an online search for what's wrong with you physically. I've clicked on years-old Yahoo! Answers threads to figure out if a pink bump on my neck was an ingrown hair or the foundation for a goiter. I've read drag queen Reddit threads to find out how to get the closest shave imaginable. While it's soothing to trust strangers on the internet when you're bonding over similar symptoms, it's probably not the best way to live your life unless you want to be repeatedly told that you have cancer. hims removes the awkwardness of the IRL doctor visit and replaces it with the comfort of anonymous chat, and provides customers with a bespoke regimen based on their own needs. So let's leave Yahoo! Answers in 2009 where it belongs.
"We recommend that guys stop their 3am health-related Google searches and approach the appropriate medical professional with their questions," Dudum advises. "So many men suffer in silence when it comes to concerns about their wellness and we're here to help start conversations about these topics in a frictionless, convenient way."

Learn more about hims here.