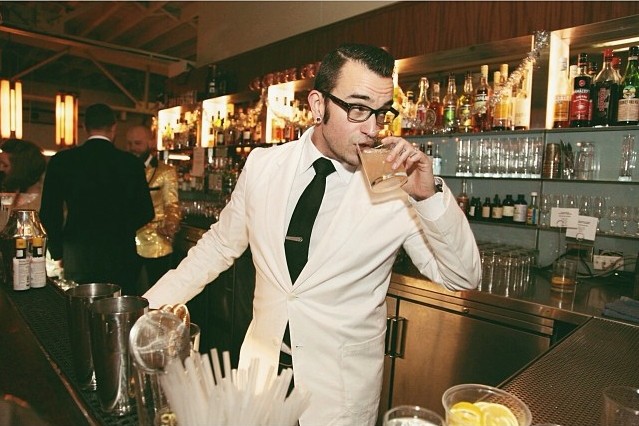 Spirits Be Getting All High Proof
The trend in high proof spirits began about two years ago when the NY Times first reported, "High-alcohol spirits — variously sailing under the terms overproof, cask-strength and barrel-strength — are becoming commonplace." Since then, the tick has continued to surge up up up, thanks no doubt to Hollywood's renewed (and ever-vacillating) fascination with bygone eras (Mad Men, The Great Gatsby, Boardwalk Empire). This past February, Maryland lawmakers voted to forbid the sale of grain alcohol that's at least 190-proof (the bill now moves to the House of Delegates — fun stuff). But people are just people; we want what we want, and we want our high proof spirits.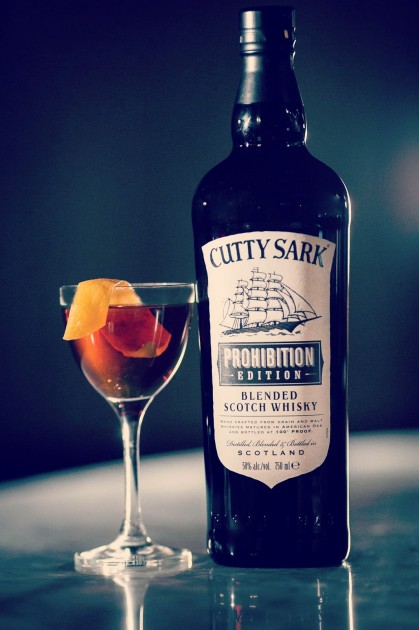 "The General Consumer is getting better educated on spirits and recognizes more now than they did 12 years ago that flavored cocktails like apple martinis are a joke, where as a Rye Old Fashioned is not only appropriate, but if you're a real man (or woman), also delicious," says bartender and Creative Director Steve Yorsz from Rochelle's Bar in New York.
According to bartender/restauranteur Sean Kenyon, the increased interest in high proofing also directly coincides with the return to prominence of the classic cocktail. "Today's conscientious bartenders are looking to authentically recreate the classics and most of the 19th century era recipes call for high proof spirits."
So which is the highest growing spirit of the bunch? North American whiskey, the second-largest spirit category in the US, represents 23% of sales and is growing at nearly twice the rate of the total spirits category. Cutty Sark whisky is one of the labels abetting trends by introducing Prohibition Edition, a nod to the brand's origins dating back to the 1920's. Here's what you ought to be stirring up:
The Glasgow Dagger
2 oz. Cutty Sark Prohibition Edition
0.5 oz. Lustau Amontillado Sherry
0.5 oz. Lustau Pedro Ximenex Sherry
2 dashes Angostura Bitters
In a mixing glass, stir all of the ingredients with ice. Strain into a chilled cocktail glass, garnish with orange zest.
Images courtesy of Cutty Sark.