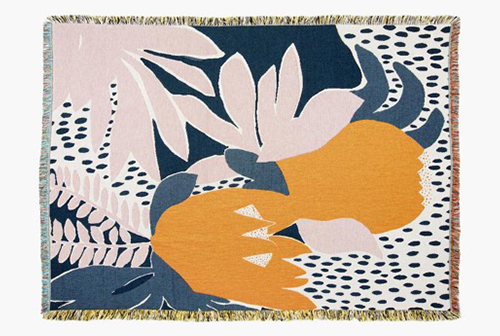 Slowdown Studio Releases Artist-Designed Throws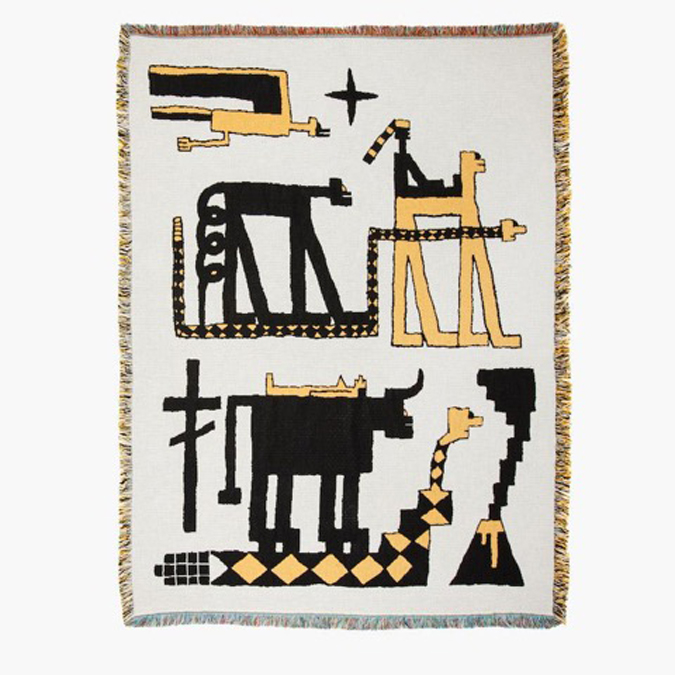 Image: Slowdown Studios x Matthew Houston.
Founded by graphic artists and fashion designers Marc Hendrick and Claire Tregoning to celebrate individuality and creativity, Slowdown Studio debuts a limited line of art-designed throws just in time for the chilly winter weather. The collaboration works closely alongside powerhouse artists such as Cassie Byrnes, a Melbourne-based textile designer, Matthew Houston, who uses figures and symbols to express story, Matthew Korbel-Bowers, a graphic artist who features geometric figures to represent ideas, and Milena Bucholz, who presents human appendages with a colorful palette. Together the four visual and textile artists each create an individual piece to superimpose on the throw, utilizing bold color and interesting patterns to blend with each designer's personal style. Using 100 percent cotton grown, spun, and woven in the U.S., every blanket is as much an art piece as it is a functional product.
Slowdown Studio art-designed throws are available online now.