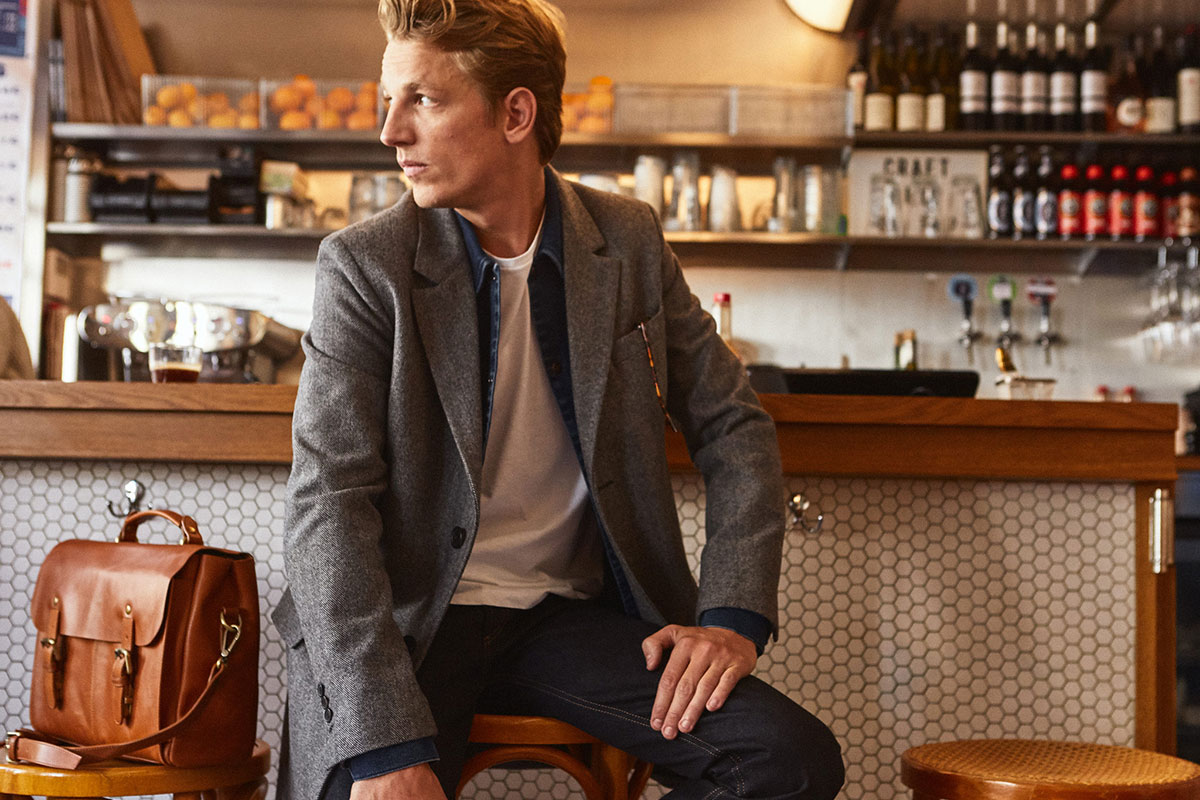 Sézane is Launching Menswear with Octobre
French cult brand Sézane is opening its first store for its menswear offshoot, called Octobre, at its Nolita boutique. Now men can get a fix of the brand's classic Parisian style, classified by perfect cut and quality. Expect the perfect knits, a good turtleneck, and maybe even some heritage leather. And since Kate Middleton was spotted sporting the brand, maybe we'll see Prince William decked out in Octobre too.
The brand is available exclusively online, but the new pop-up ( which opens in February) marks the first time customers can get some Octobre pieces in the store. The brand quickly became popular thanks to its leather pieces, smart denim looks that just look better with age, and premium Italian knits — it might even be the kind of wardrobe that your girlfriend wants to borrow.