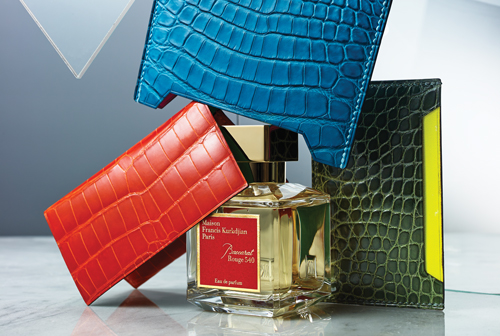 Seasonal Scent: Baccarat Rouge 540 Eau de Parfum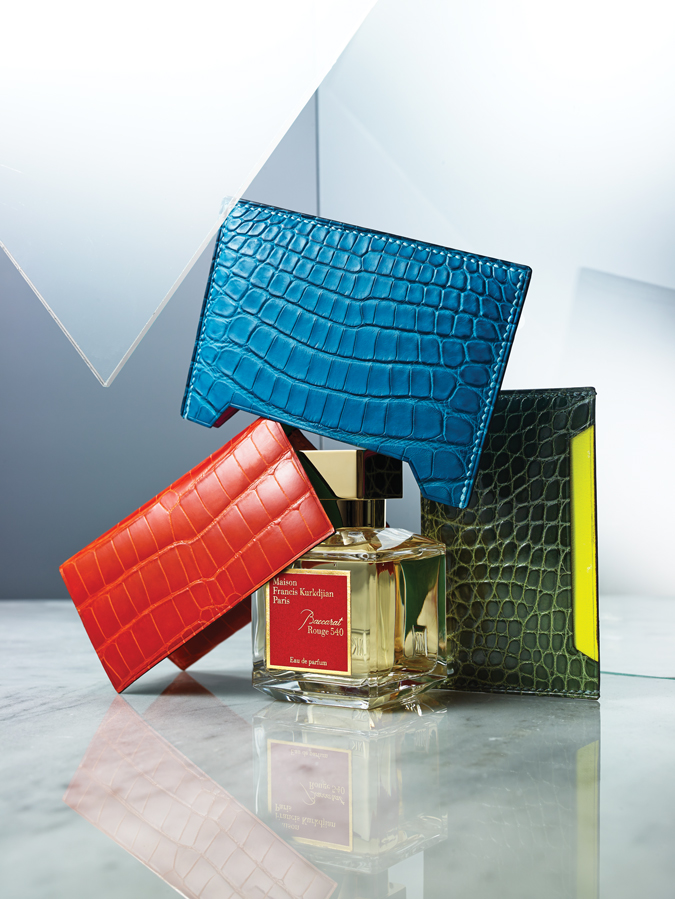 Image: Nao Fujishiro for ESSENTIAL HOMME.
Inspired by France's early use of perfume to scent leather goods, perfumer Francis Kurkdjian imbued luxurious leather wallets with a deep woody amber blend that wears well with his note-matching Baccarat Rouge 540, created for the extravagant namesake New York City hotel.
Twin-set, $1,750, cardholder, $750, eau de parfum, $300 for 2.4 fl. oz., available at Bergdorf Goodman.
More tips on matching your eau to your air featured in ESSENTIAL HOMME Winter 2017.