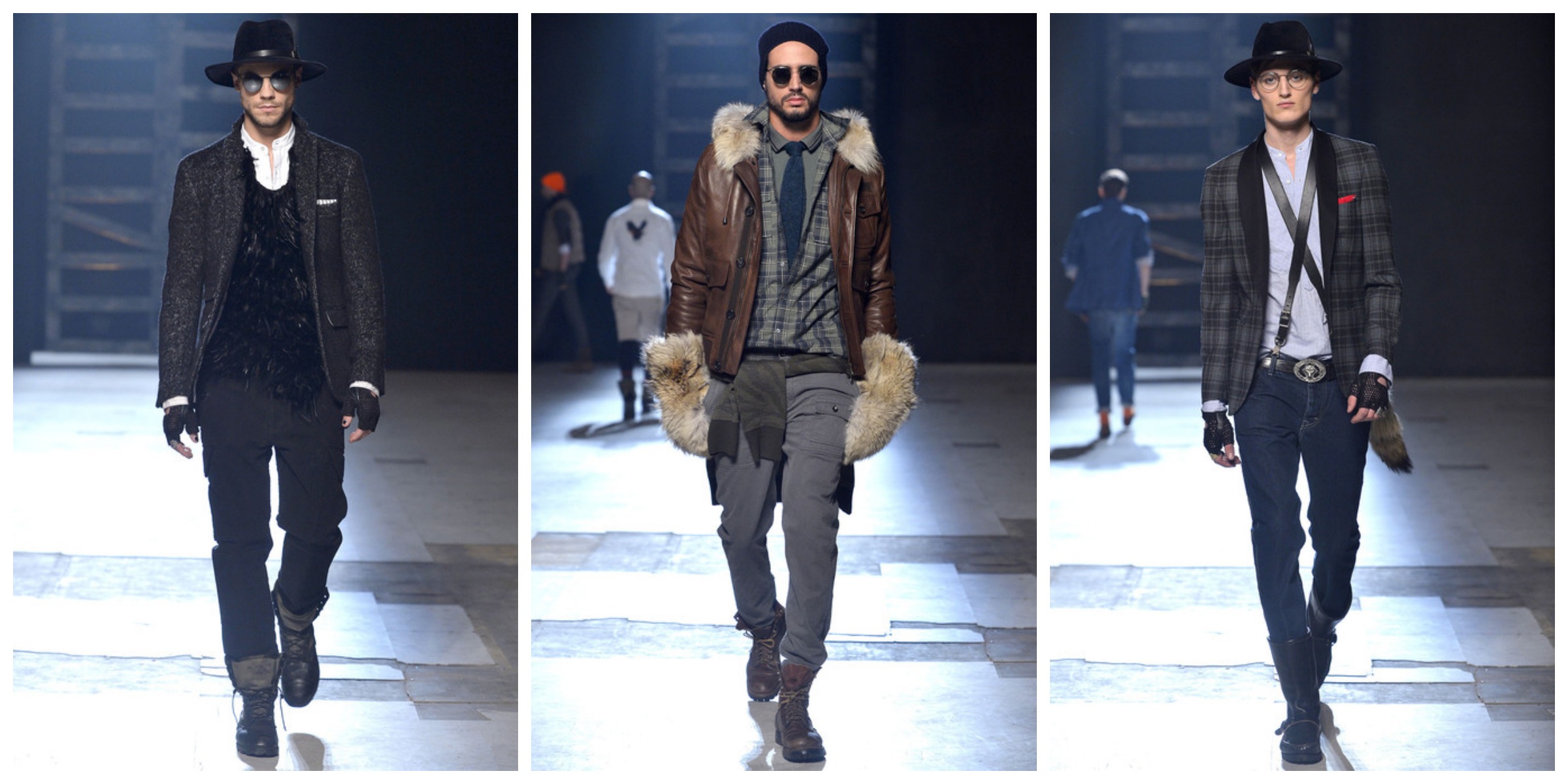 Scraping Preppy Off: Michael Bastian Fall 2013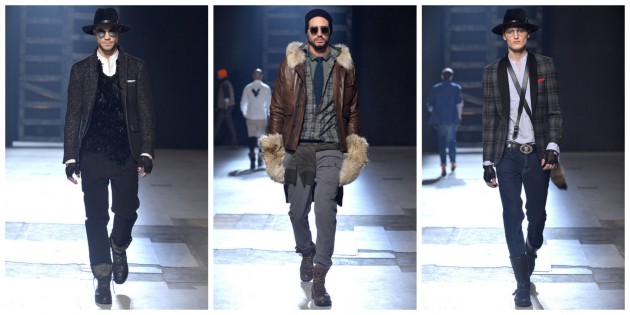 Michael Bastian seems to be everywhere these days…and we're not complaining.  But the former men's fashion director for Bergdorf Goodman, CFDA winner and creative director for Gant seems to be doing a 180 on his namesake collection.
Don't worry, fans of the brand will still see plenty of polos and button downs, but for FW13, they were also treated to the Bastian man gone goth.  Feather vests and fur gloves that looked like they had been skinned that morning showed on his runway.  The transition for Michael Bastian isn't unexpected.  A true example of an American designer, Michael got his inspiration this season from the paintings of Andrew Wyeth. "What might look in passing like a simple landscape or portrait always holds darker secrets and invites you to step deeper into his complicated world."  Michael's collection certainly mirrored this sentiment as a simple suspender was turned into a frontal harness or a beautifully crafted cardigan was stitched with blood-thirsty wolves.
As Michael puts it, he's scrubbing the preppy from his collection, but "doesn't know what's on the other side."  Like all artists, Bastian seems to be going through a transition, perhaps his eyeliner phase…what will we see on the runway in September?  Only Michael knows…and he's keeping quiet.  As he puts it, he's scrubbing the preppy from his collection, but doesn't "know what's on the other side."