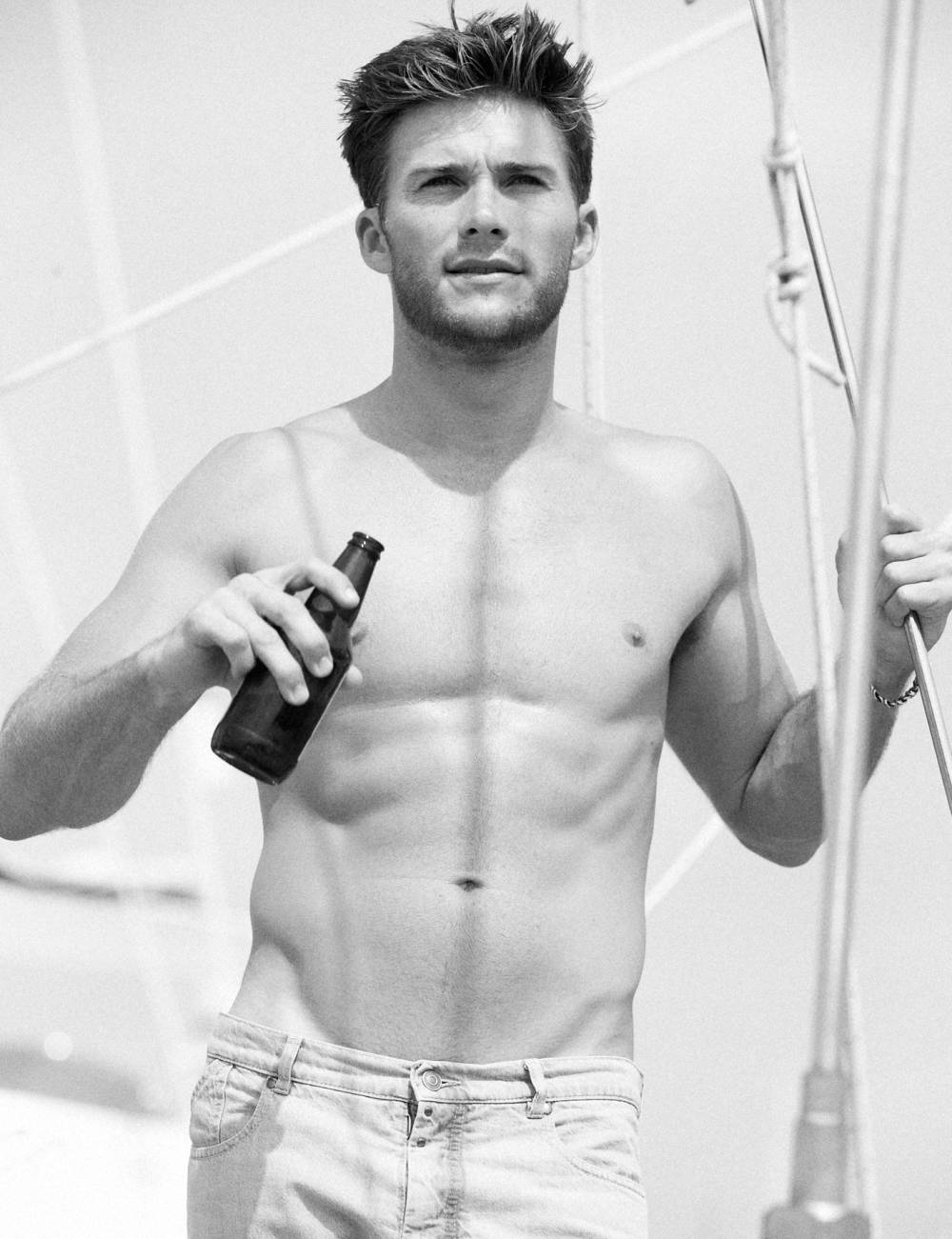 Scott Eastwood's Top Ten Insta-Moments of 2014 (So Far)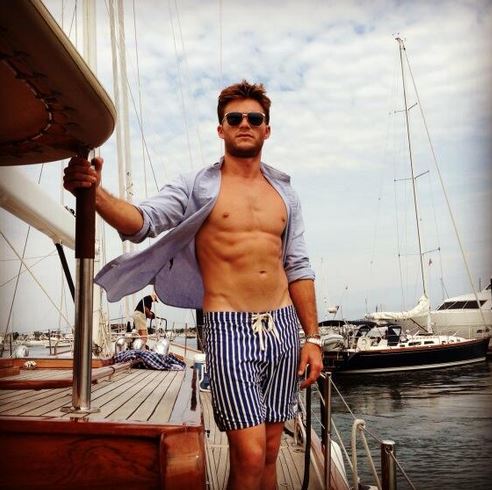 Not familiar with Scott Eastwood (yet)? Congrats, you're part of a slowly fading majority that will soon embrace the youthiest of the Eastwood boys. At 27 years old, he's following in his dad's (Clint Eastwood) footsteps appearing in flicks Gran Torino and Invictus. But it's not a daddy's little boy scenario entirely, 2014 will see Eastwood starring alongside Brad Pitt, Shia "I'm not famous anymore" LaBeouf, and Logan Lerman in David Ayer's Fury. The actors most noteworthy credit to date, however, might be his February 2014 cover of Town & Country, which placed him at the apex of its "Top 50 Bachelors." We decided to creep his Instagram and find his ten best moments from the year so far (in chronological order by date). Here's what we came up with:
10.
Eastwood might have started 2014 off with a bang, debuting his cover of
Town & Country
's Top 50 Bachelors Issue, but he earned bonus points by revealing that he "love[s] Katy Perry and Rihanna." This likely incited sex between the three, because that's what famous people do, right?
9.
"My pops holding his parrot while we watch the 9 er game. #stillachamp". The fact that Clint Eastwood owns a parrot is worthy of a pregnant pause. The fact that his son snapped a photo of his "pops" holding the guy while the the three of them watched some football… might join the ranks as some of the most American imagery this decade has produced.
8.
Slap "Visit Park City" over this picture you might as well. Park City, Utah reported tourism was up 300% the day after this photo surfaced online (that's not true).
7.
"Broken board, sun burnt, and all smiles. Love my new rip curl wet suit. #mexico #tow #bajamalibu." Instagram user #yourgameisinsane commented: "@scotteastwood stop burning my underwear ! You 're so hot." So there was that.
6.
Rocking a
Cali's Finest
 shirt + hat and a full glass of "vino, baby", Eastwood shows off his ultra-clean kitchen. The basketball game in the background: a nice touch.
5.
When you're buddies with Gerard Butler, as Eastwood clearly is, you get to call him Gerry in your captions. That, plus you get to hang with him at Hugo Boss shows during New York Fashion Week. It's not a bad life.
4.
About that La Jolla life, Aquaman (AKA Eastwood) kicked off this late February morning with a quintessential (read: not at all quintessential) "morning dive." His signature brood in tact.
3.
The actor ended his February by bringing out the big guns — muscles 
and 
a puppy — giving Eastwood his highest "like" count to date and earning him legions of new fans who previously knew him only as Clint's son and now know him as Clint's son… with this big guns and adorable puppy.
2.
Attending the UCLA/Oregon basketball game on February 28th, Eastwood is mugging à la Colton Haynes (it's sort-of an eternally baffled expression that hints at an inner peace with not understanding).
1.
Finally, a family shot! "Family dinner. 3 of my sisters and my brother. And who is that good looking guy? My pops. The man, the myth, the legend." Let's be honest, the Eastwood clan ain't a bad looking group.
Image courtesy of Town and Country and Instagram.