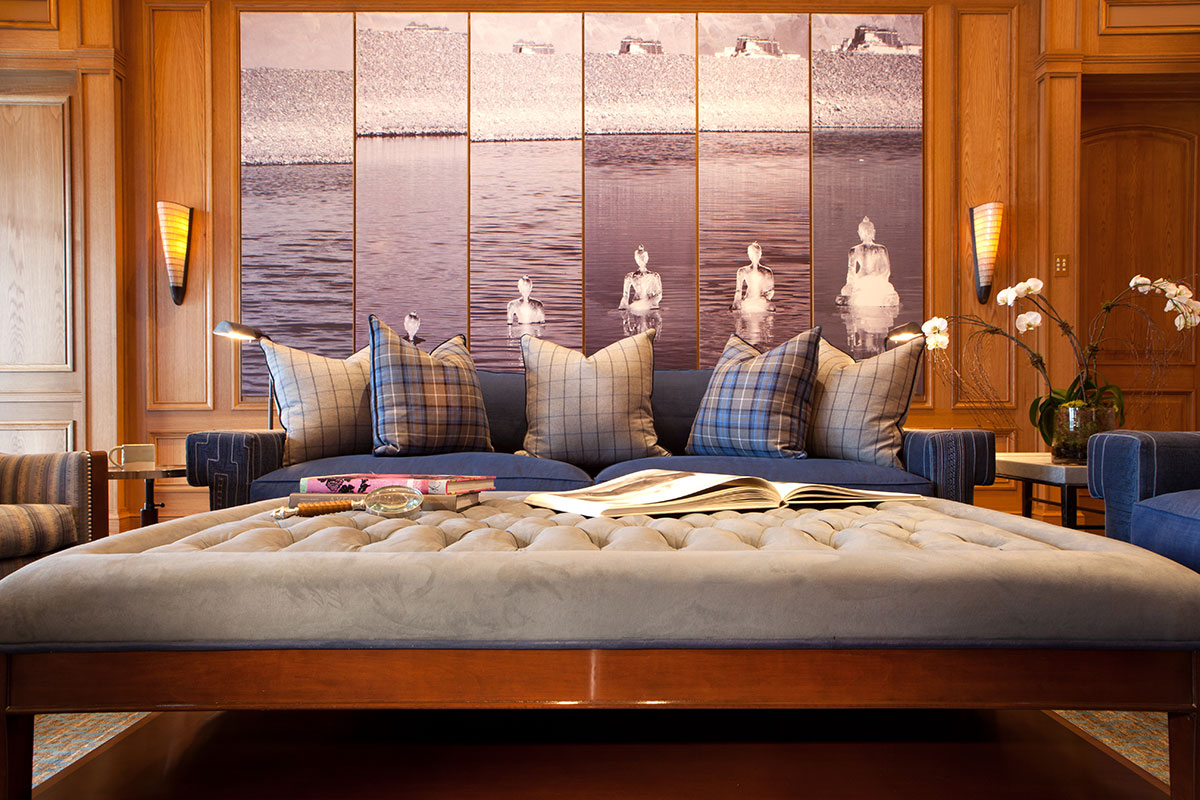 Samuel Hilliard Talks About Statement Lighting
For over 40 years, Hilliard has delivered luxury lighting with a distinct nostalgic finish that radiates comfort and coziness. The vintage-inspired lamps are designed and made in Arcata, California with heirloom quality sure to make a proper statement in both residential and hospitality settings. Seen in popular sites like San Francisco's fine dining destination Jardinière, Hilliard lamps have been a true statement of craftsmanship and artisanry. And with Art Deco poised to return, we talked to president and brand designer Samuel Hilliard himself.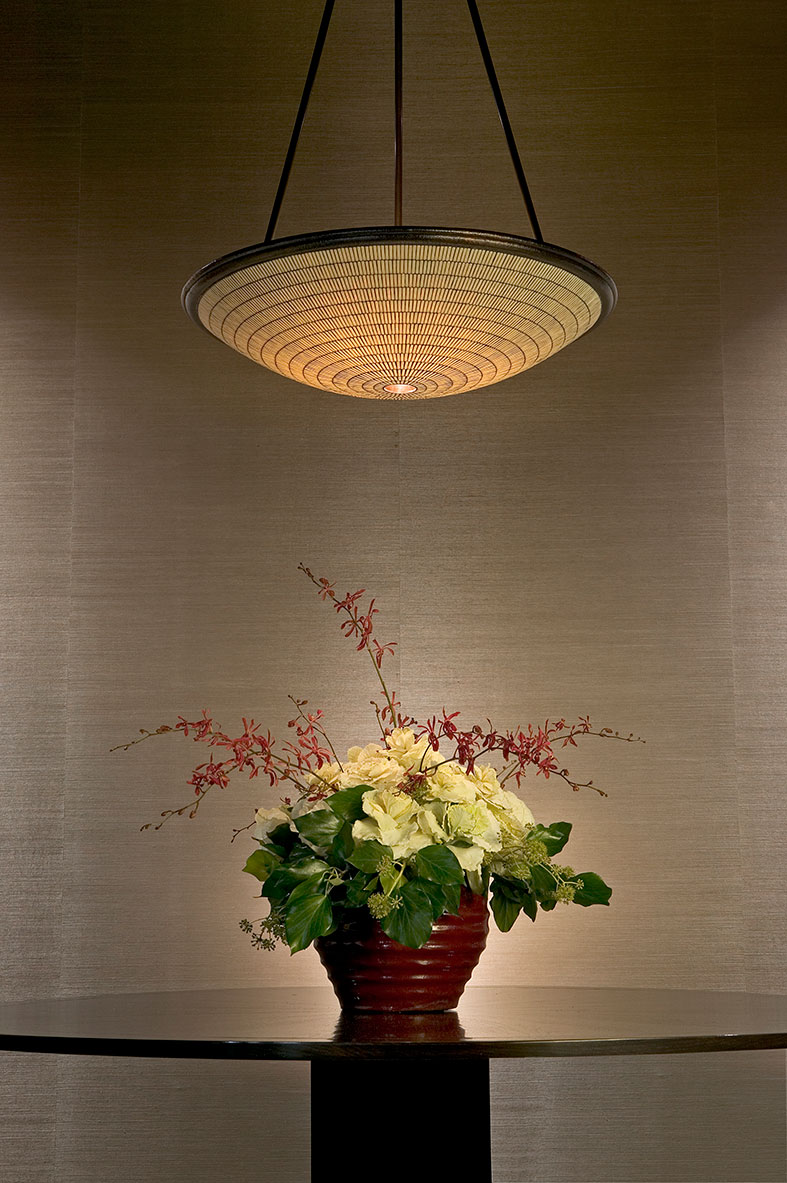 Image: Courtesy of Hilliard
When purchasing one of your lighting fixtures what are some important things to consider?  
Samuel Hilliard: The first thing to consider is the space the lamp will occupy and from there, you can consider how much you'd like it to illuminate, and if it's a chandelier, the height and length preferences of the suspension. Length is completely customized, so we often spend some extra time with designers to make sure it works with space. A good trick is hanging a cardboard cutout in place of the lamp!
What are some things about lights that many people do not know that they should?
SH: I think it's something we all intuit but is rarely discussed. Exposed bulbs are unpleasant to look at unless dimmed to their lowest settings. If you want a light source to deliver, and be pleasant, never buy a fixture with exposed bulbs. If you are installing in a location where the top of a lamp is in view, say in a staircase, request a diffuser.
What themes are you seeing in the fashion industry that inspire your lighting?
SH: I'm very inspired by watch culture at the moment. In particular, we are seeing Men's watches as an investment that continues to gain value. A Casio tells the same time as a Rolex and a bare bulb can illuminate a room. Both watches and lamps can provide function, however, one appreciates in value, to become a family heirloom, whilst the other does not. A luxury watch offers refined textures and patinas, lasting metals and glass, each piece dated and numbered. There is a special value when dedicated craftsmanship, style, and function meet. I feel it on my wrist and the watch market of today reinforces it; I am inspired to bring this value to a home with my lighting.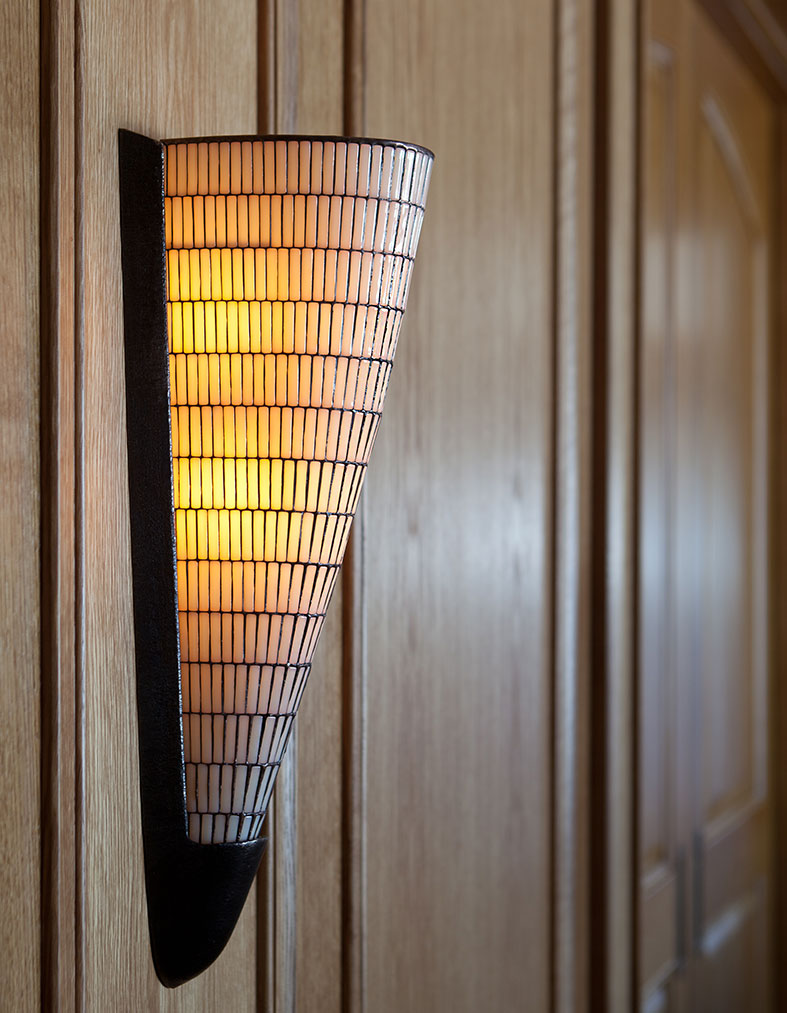 Image: Courtesy of Hilliard
Walk us through your design process from inception to production. What's it like?
SH: My design process is shaped by two questions: What is the element of interest in the design? And what function does the design need to provide? These questions form a lens that I use when looking for inspiration. When I come to an idea that answers these two questions beautifully, I dive into it with my sketchbook. On paper, I formulate the design and can mull over how this fixture will be perceived in our current market and if I believe people will love it, I start the modeling process. Depending on the project, I may begin with clay, wood, or CAD. At this stage, I often see clearly what the finished product could be and get energized to bring it into the world.
Each design has a unique story depending on the materials used and the complexity of its form. Sometimes the process flows easily, sometimes it's a learning experience. The process ends with a sample that we will ship to one of our showrooms for display. With each sale of a new design, we sharpen the production process and then pass on manufacturing to the team.