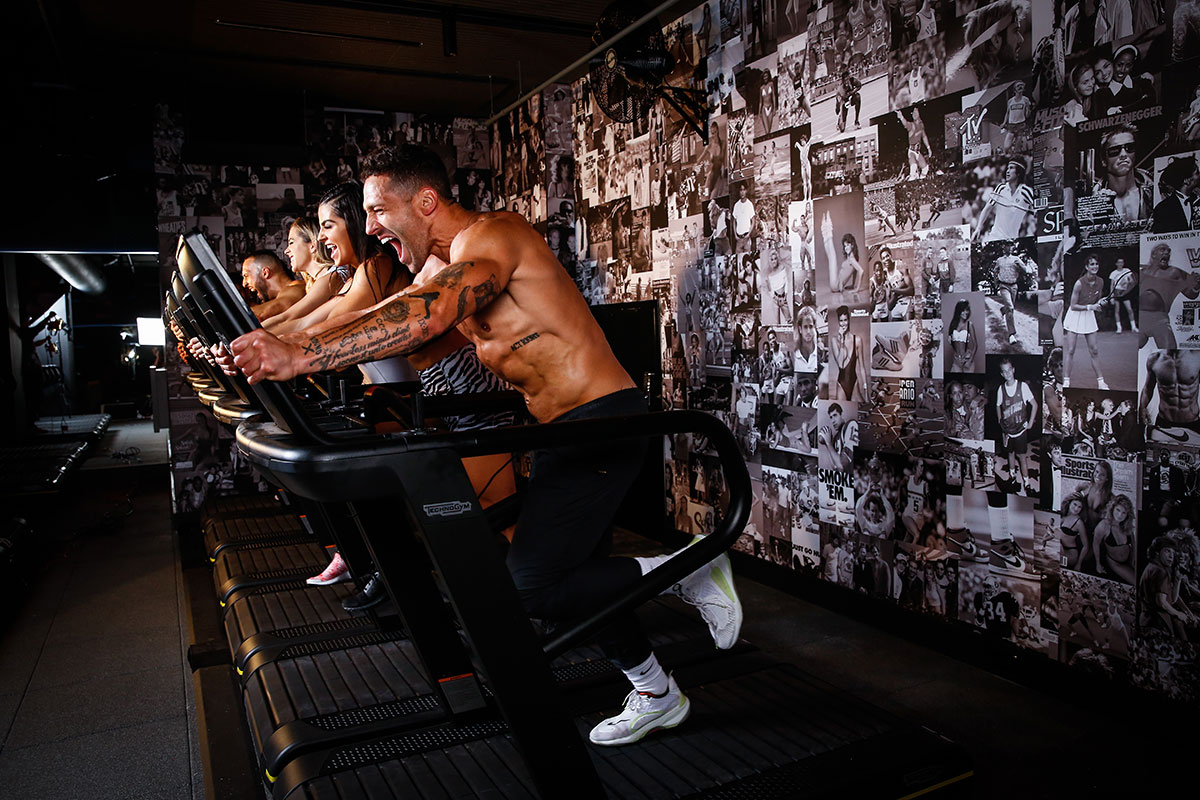 Rumble Introduces Rumble Training (Minus the Boxing)
Boxing workout studio Rumble has now introduced Rumble Training, a high-interval workout sans boxing. Instead, the innovative class series features treadmills and a floor workout on rotation. The studio has designed custom-made treadmills in collaboration with Technogym and their SKILLRUN treads with speed and inclines joysticks and a "push" element for maximum efficiency.
While some might still show up to their first class with hand wraps and gloves, these are no use at Training. Instead, the new program follows a formula of two 3-round sessions followed by two 2-round sessions compiling into Rumbles signature 10 rounds. Starting off on treadmills or the floor, the first three rounds are meant to push your endurance and speed — pump up your heart rate. The floor side in the meanwhile trains strength and conditioning. In-between time is used for recovery.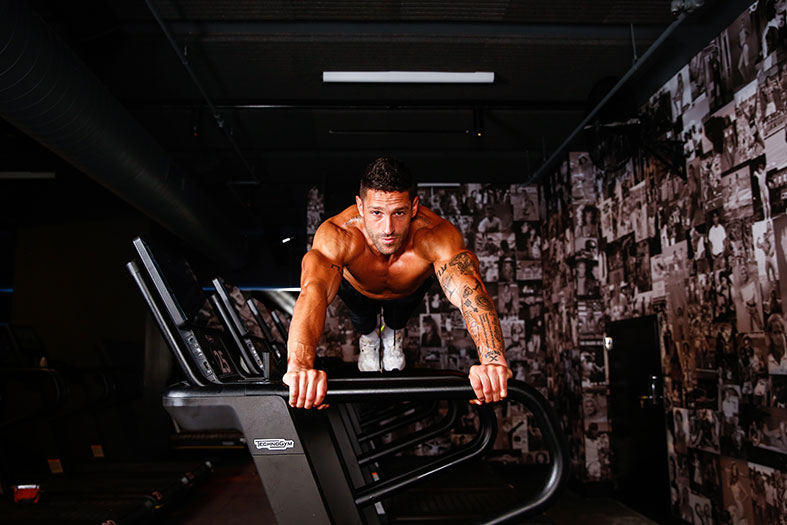 The last treadmill rounds focus on a new concept of pushing the machine (as pictured in the featured image) with your feet to maximize your power and resistance. The final floor rounds focus on arms and abs. Although these ten sessions might not be the most-difficult 45-minutes of testing your limits, a good sweat is guaranteed, as is a well-earned endorphin-high.
In relation to the Rumble we all know, the two are totally separate studios and even different locations. Both follow the same ethos with a high-voltage sound system featuring popular tunes, a dark studio, and familiarity that welcomes instead of intimidating. It's time to run over to Rumble Training, and run there too (or sprint if that's more your style).
Rumble Training is located at 49 W 23rd St in New York's Flatiron District.