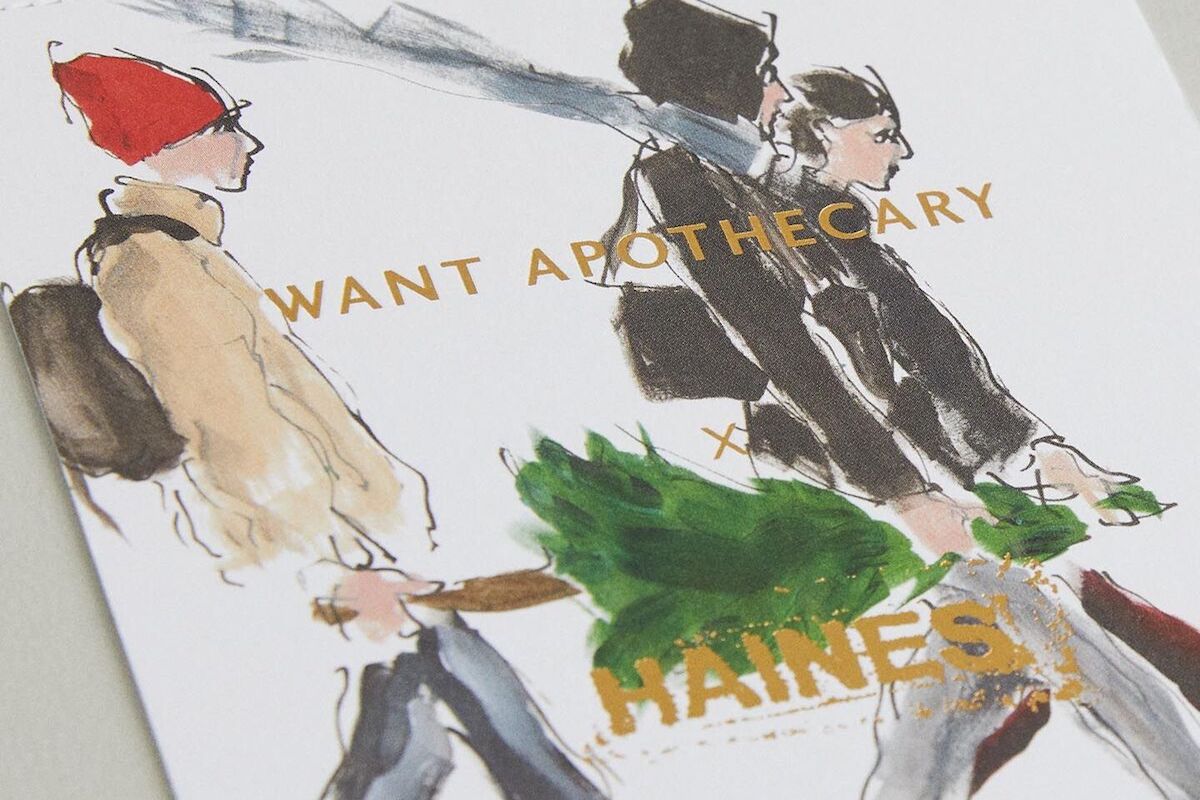 Richard Haines Works with WANT Apothecary for the Holidays
WANT Apothecary collaborated with fashion illustrator Richard Haines on a holiday collection, with pieces including a cashmere scarf and printed tote bag amongst other pieces.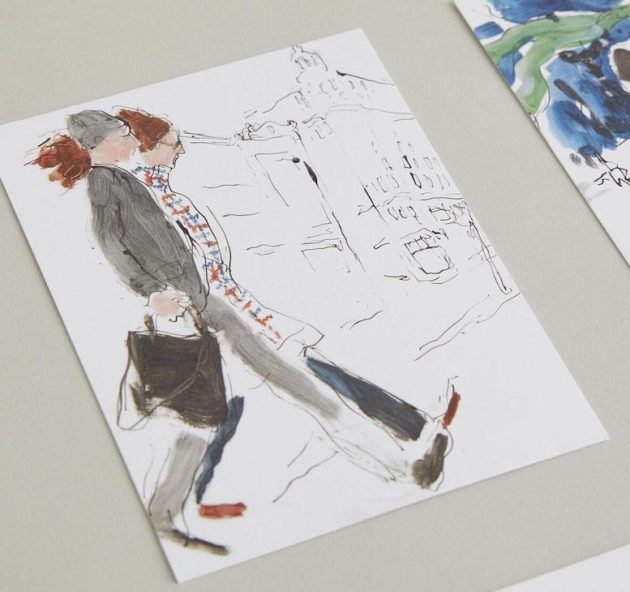 Images: Courtesy of the brand.
The designer turned illustrator is the modern-day Bill Cunningham of sorts, opting for pencil and watercolors in lieu of a camera. His particular experience having worked at Perry Ellis and Calvin Klein gives him a unique perspective of the industry. "I love doing what I do because it's still involved in fashion but I'm a total spectator which is a perfect thing for me as opposed to making stuff," says Haines. 
Despite remaining somewhat on the outskirts of the industry, Haines is a regular at fashion shows and renowned for his work with labels like Prada and Dries Van Noten and major publications including T: The New York Times Style Magazine and GQ. He loves the spectacle of fashion at shows like Giambattista Valli and Valentino, as well as the characters involved.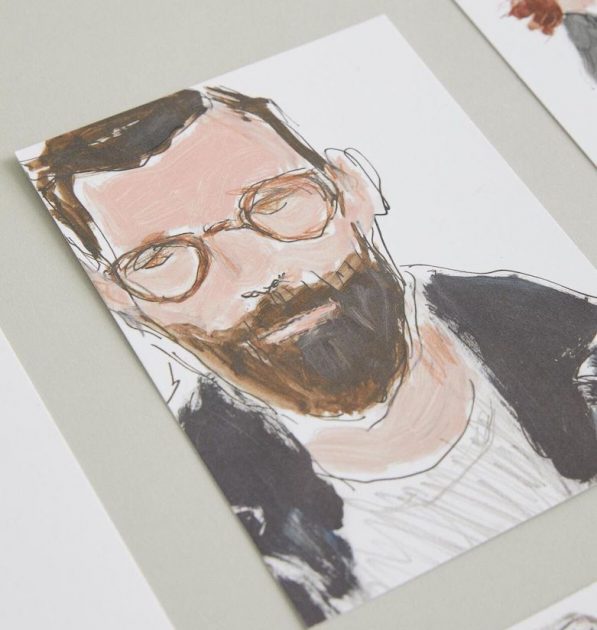 In choosing his subject for WANT Apothecary, Haines shifted his attention to New York's streets during seasonal change. His drawings are a reflection of the transforming atmosphere as the city embraces the holidays. The final images include individual carrying an evergreen tree down the street as their scarfs fly off in the brutal NYC winter winds. In other snapshots, people are bundled up in weather-appropriate accessories while still flaunting the NYC-uniform of jeans, boots, and chic jackets.
WANT Apothecary x Richard Haines pieces are available at the NOMAD store and online at WantApothecary.com.