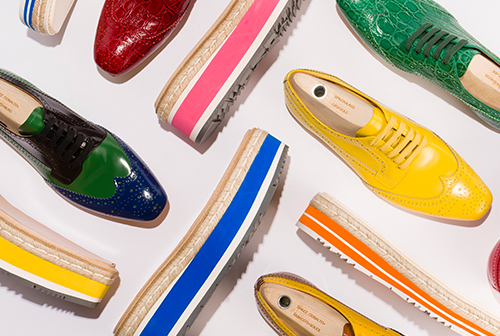 Prada Launches Made to Order Footwear
Image: Prada.
Prada brings couture to the masses with the newest iteration of its Made to Order project, the Prada Micro Soles program. Arriving at the brand's 5th Avenue location on September 16th, 2016, the service takes on its first menswear shoe with a classic lace-up shape, customizable with a series of colors, materials, and sole options.
Available in 10 different styles, the Micro Soles also include an additional choice to add a textured band and personalized gold monogram on the insole, making each pair completely unique to every customer. The program is not unlike similar ventures from Gucci and Nike x Kith, wherein the customer has the opportunity to customize the product while still remaining within the context of the brand.
The Prada Micro Soles program will remain at the 5th Ave location until September 22nd, moving to Prada's Broadway location from September 29th to October 2nd before traveling elsewhere around the country.