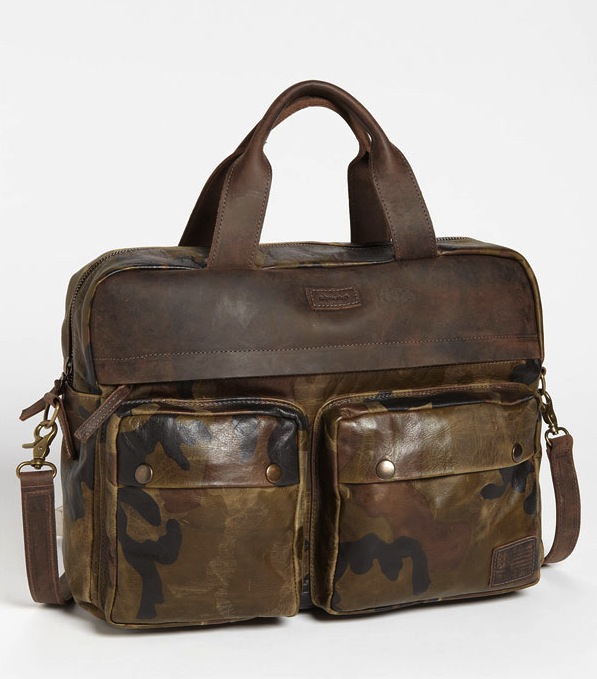 Portage: Insubordinate Lads Spencer Leather Laptop Brief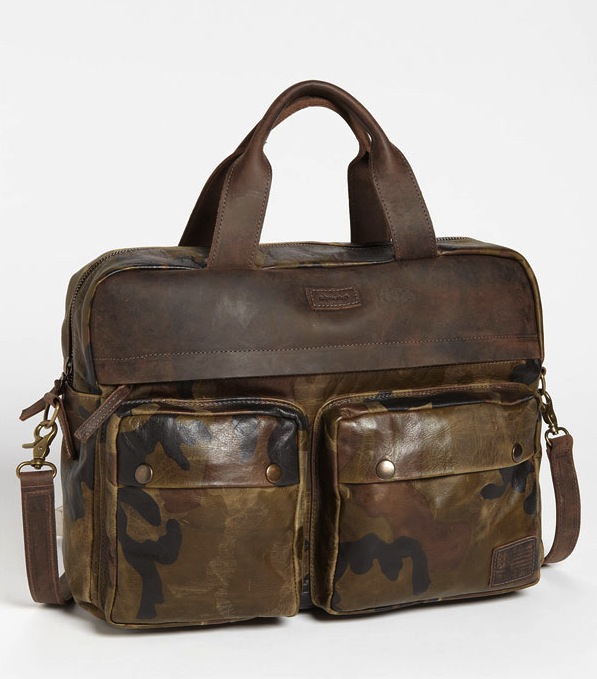 You love the character of some worn in leather; you're really feeling the camo thing; you need a day bag. Then for you, there's a new messenger from Insubordinate Lads that's got your back. Details after the jump.
Since it's going to be tough to make your camo stand out this year and it's (still) unusual to see camo on leather, we're giving a big stamp of approval for Insubordinate Lads' Spencer Laptop Brief bag.  It's also got some sweet antique treated hardware along with the soft lambskin leather (hand crafted in NYC of course) that give the bag a classic vintage appeal. On the bag's use—there's an interior padded pocket for your laptop or iPad  and some capacious front cargo pockets with spring-snap closure carry and keep all that stuff you invariably end up collecting throughout the day.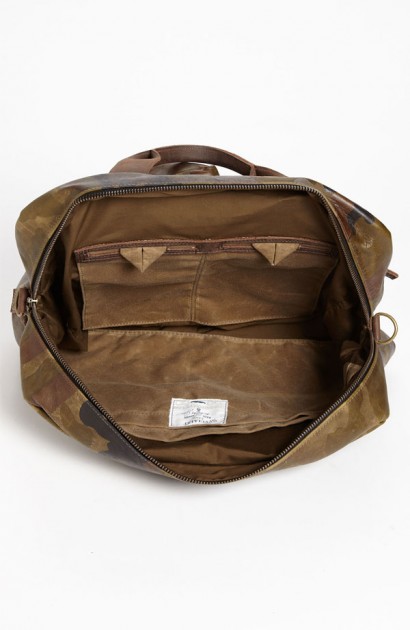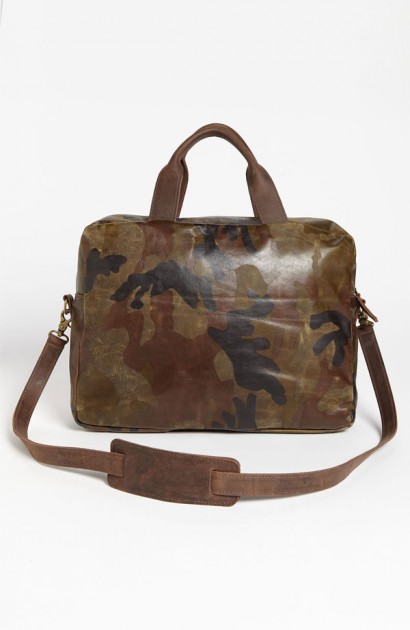 The Spencer Leather Messenger ($450) is at nordstrom.com