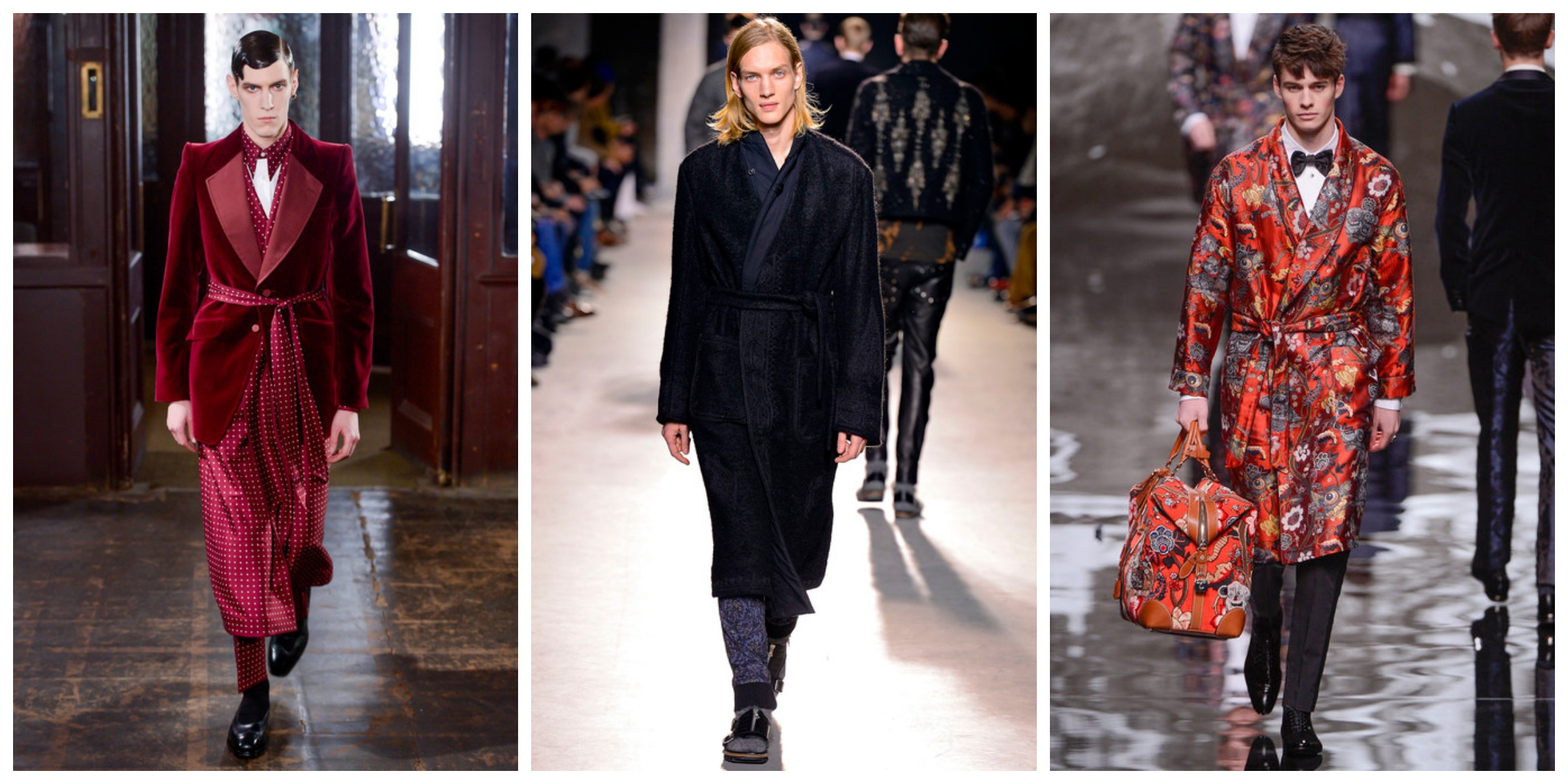 Please Sleep Over This Fall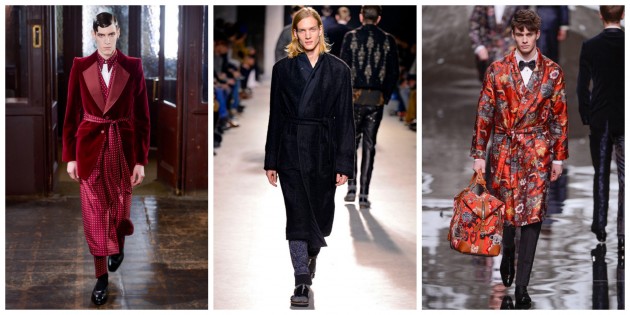 Loungewear, we think, is about to have a moment. It won't be one of those Calvin Klein underwear flashing moments or one of those David Beckham for H&M kind of moments. Once this humidity blows over, it looks like we're gonna have us a little pajama party.
So says the runways of Alexander McQueen, Dries Van Noten and Louis Vuitton whose Fall collections showcased printed, solid, and trimmed bathrobes and kimono tops. Dries gave a bit of a bougie-hippie feel, too lazy to put on shoes, too rich too care, pairing sandals with mohair socks. Sarah Burton for Alexander McQueen brought more traditionally languid pieces to the party (fitting for a show in London), sprinkling McQueen's runway with both printed silk and solid velvet dressing gowns and smoking jackets. Also feeling a bit regal,  Kim Jones for Louis Vuitton took a similar approach with silk printed robes and lounging pajamas.
Loungewear is here, guys, so take advantage while you can.  Pair those silk pants with a trench coat, own that walk in socks and sandals, and throw that pajama top on under a blazer.  If anyone asks…Kim Jones said you could.
Alexander McQueen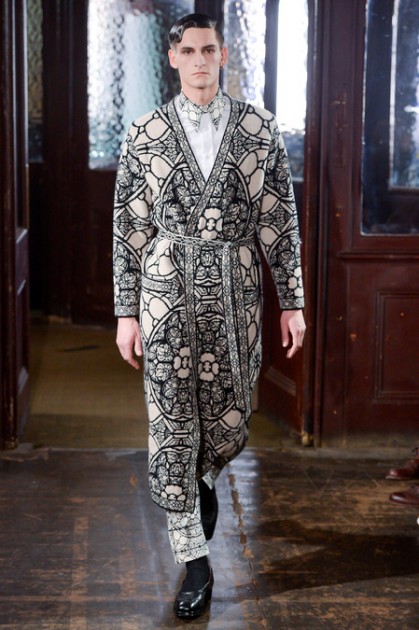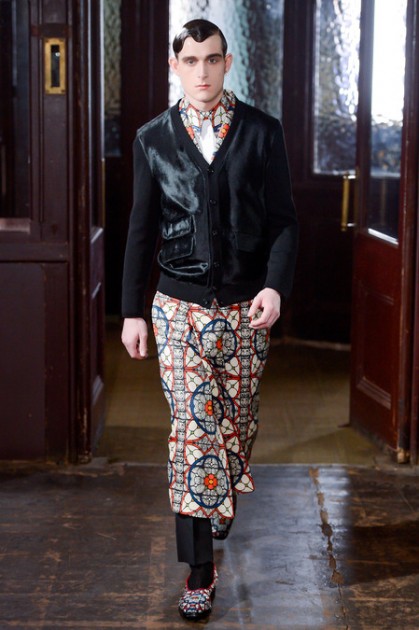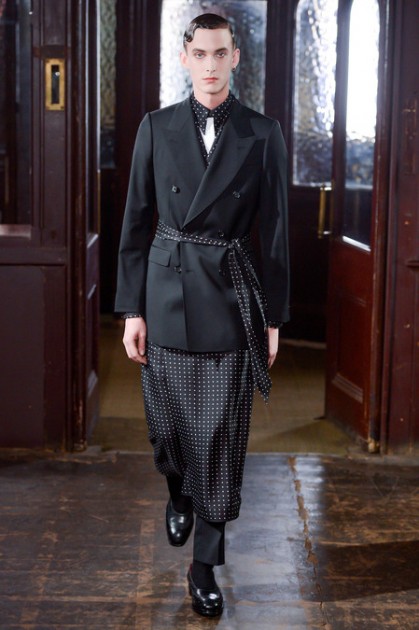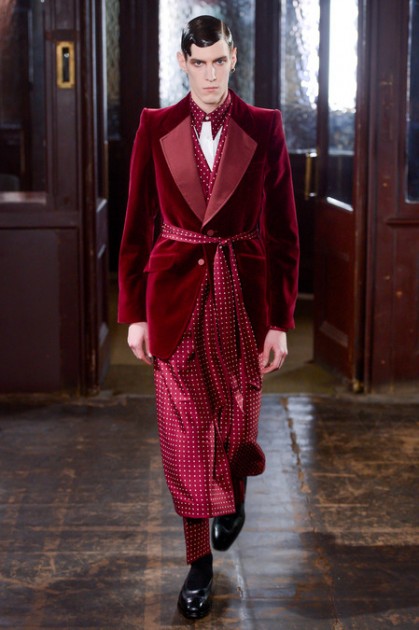 Dries Van Noten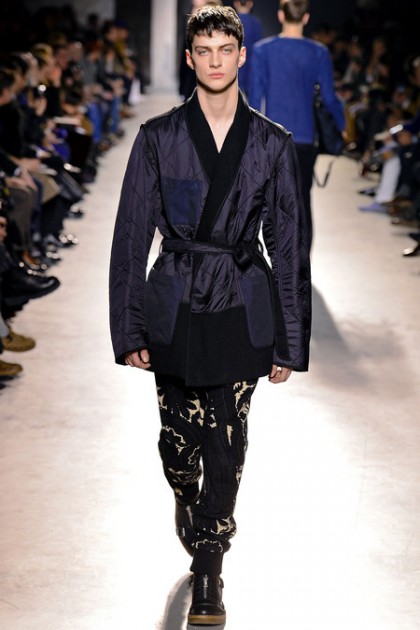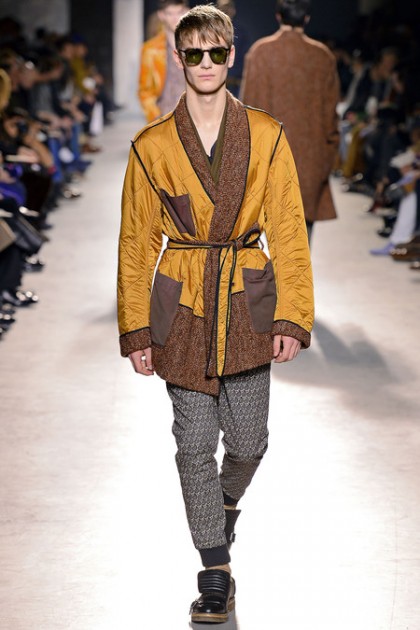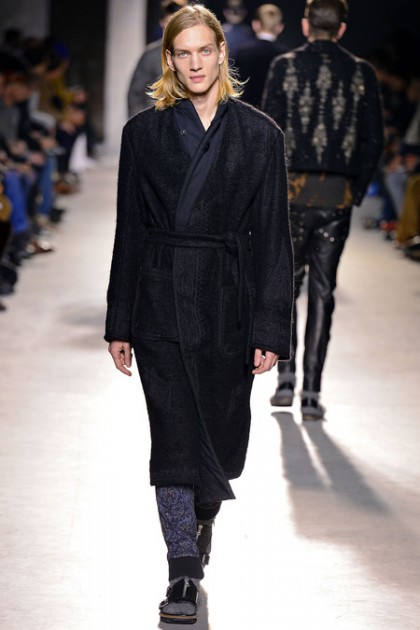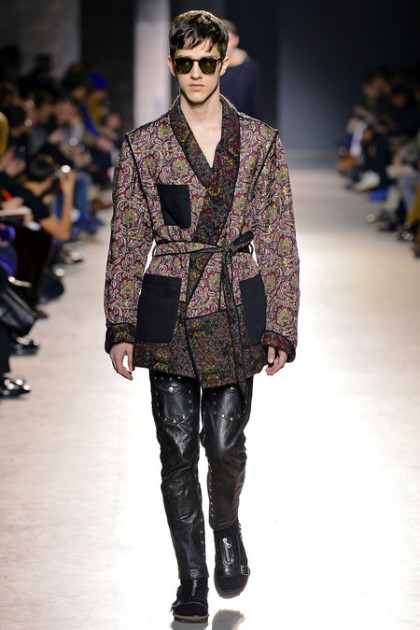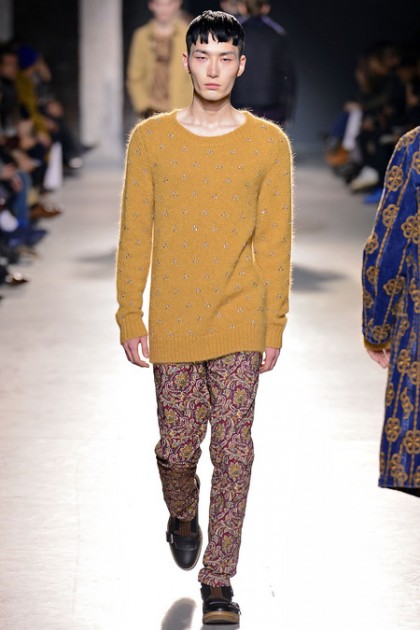 Louis Vuitton