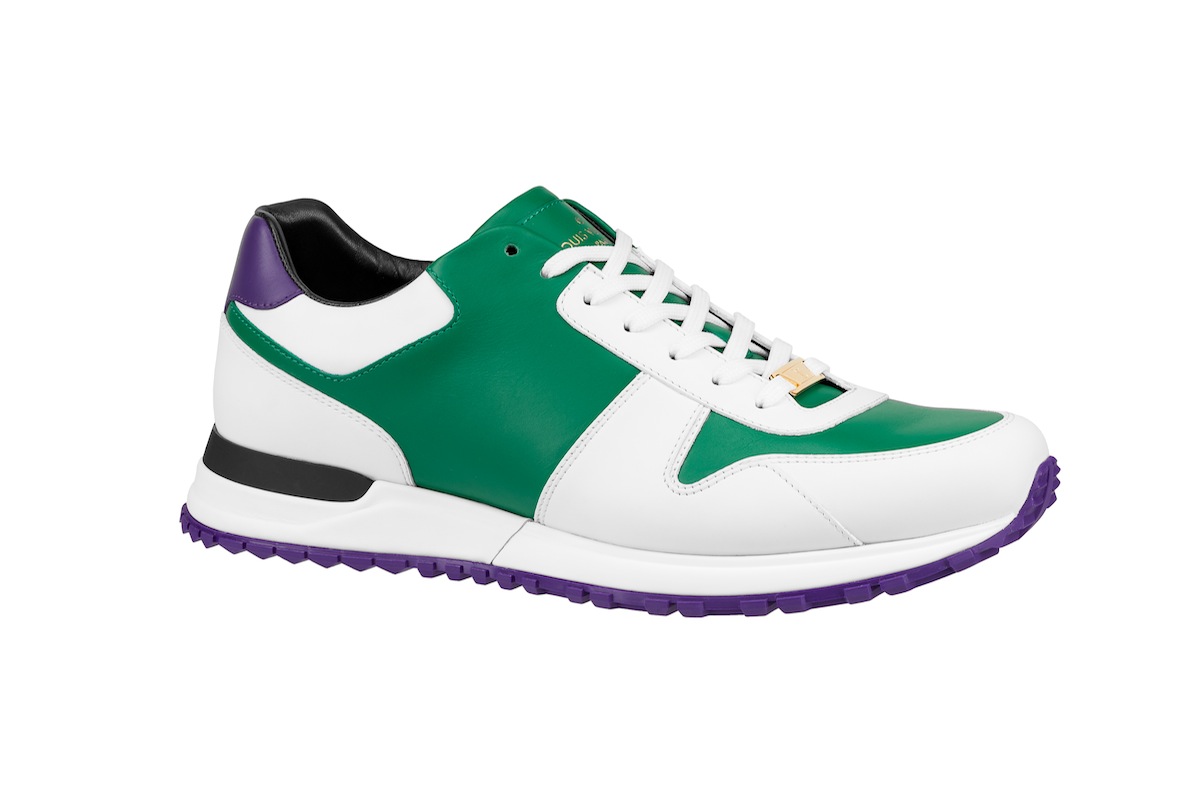 Personalization is yours with Louis Vuitton's "Now Yours"
For the first time in Louis Vuitton history, the renowned French brand will allow customers to contribute to the design process with its personalization program, Now Yours, in select stores in New York and Los Angeles. Not only is it now possible to personalize your own Run Away sneakers, but Louis Vuitton is also extending personalization to their iconic men's Ready-To-Wear collection (from the leather blouson, aviator jackets, and varsity cardigans, to the classic denim trousers).
The combinations of possibilities are endless, leaving room for every personal style. Clients are invited to choose from three versions of Run Away sneakers (full calf leather, full alligator, or a mix of alligator and calf leather), characterize and detail every part of the shoe (the sole, the heel, the tongue, the laces, and ten others), choose out of the nine proposed colors (navy, vibrant red, orange, sunny yellow, bright purple, cognac, pure black, and white), and determine the canvas (Monogram, Monogram Eclipse, Monogram White, and Damier Graphite). Most importantly, apart from detailing the shoe colors and materials, shoppers can add their own initials and choice of stripes, which can either be printed or hot-stamped on the heel or the side of the shoe.
Louis Vuitton has also been offering personalization on their iconic travel items and other leather goods, allowing customers to select their label of choice (inspired by the collection of Gaston-Louis Vuitton through "Mon Monogram" and "My LV World Tour" programs), and customize initials. But the world has never before seen anything like the "Now Yours" Run Away collection.
Images: Louis Vuitton.