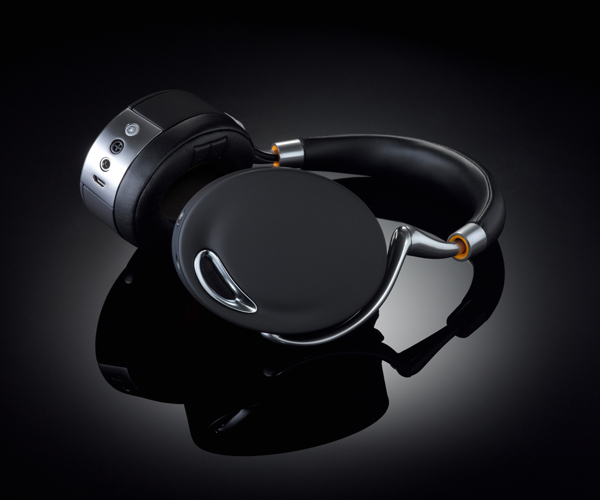 Parrot Zik Headphones by Philippe Stark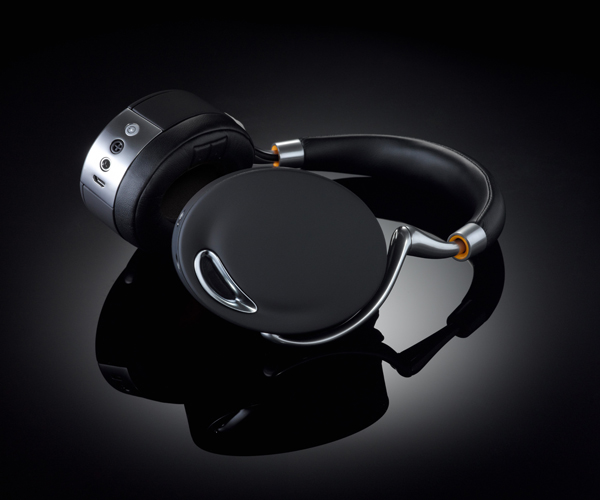 Sitting before us on the table, The Parrot Zik looks more like an objet d'arte than the avant garde piece of technology that it is. Despite their weighty presence, they feel light as a feather as we put them around our head and unlike many other design focused technology, they don't compromise comfort. (Find out why after the jump)
The result of a collaboration between esteemed french technology company Parrot and world renown designer Philippe Stark, the phone's minimalism and organic shapes belies their mechanical sophistication.
The sound emanating from the padded over-the-ear headphones immediately stands out—and conveniently so as in directly in front of you. Digital Signal Processing algorithms place the sound to the anterior rather than from side to side, mimicking how you experience true live sound. The sound quality is further enhanced by Parrot's patented Active Noise Canceling tech that literally eats unwanted noise (up to 25db) with various strategically placed microphones. Oh…and did we mention that this is all wireless? Indeed, the sound was clear enough to make us forget. (You can also plug in if you so desire)
But by far the coolest part, and (what will ultimately set these apart from anything Beat by Dre) is the groundbreaking capacitive panel located on the right headphone which works a lot like a computer's trackpad. Horizontal swipes allow you to browse tracks without having to get your MP3 player out and vertical swipes adjust the volume. Double taps let you take a phone call and a two second touch lets you reject it. As if that wasn't fun enough to play around with, the headphones also know when they've been taken off your head and pause until they sense that they're back around your ears.
The drawbacks are few and just amount to battery power. They'll stay fully charged for up to 20 hours but its more like 5 if you're really enjoying your tunes, though if you're not listening wirelessly, the battery doesn't matter at all.
Actually, the headphones are so well actualized its almost hard to believe that this is the first offering of its kind by Parrot. Despite being headset neophytes, Parrot does have history with Stark (you may already know the brilliant wireless hi-fi Zikmu speakers Stark designed for Parrot) and the relationship only grows stronger and more impressive with the Zik.
If you're seriously in the market for some new headphones, we say wait till these bad boys hit the stores shelves this July.
Parrot Zik Headphones will be available for $399 at The Conran Shop, Brookstone and Ron Robinson in July. Check out www.parrot.com for more information.