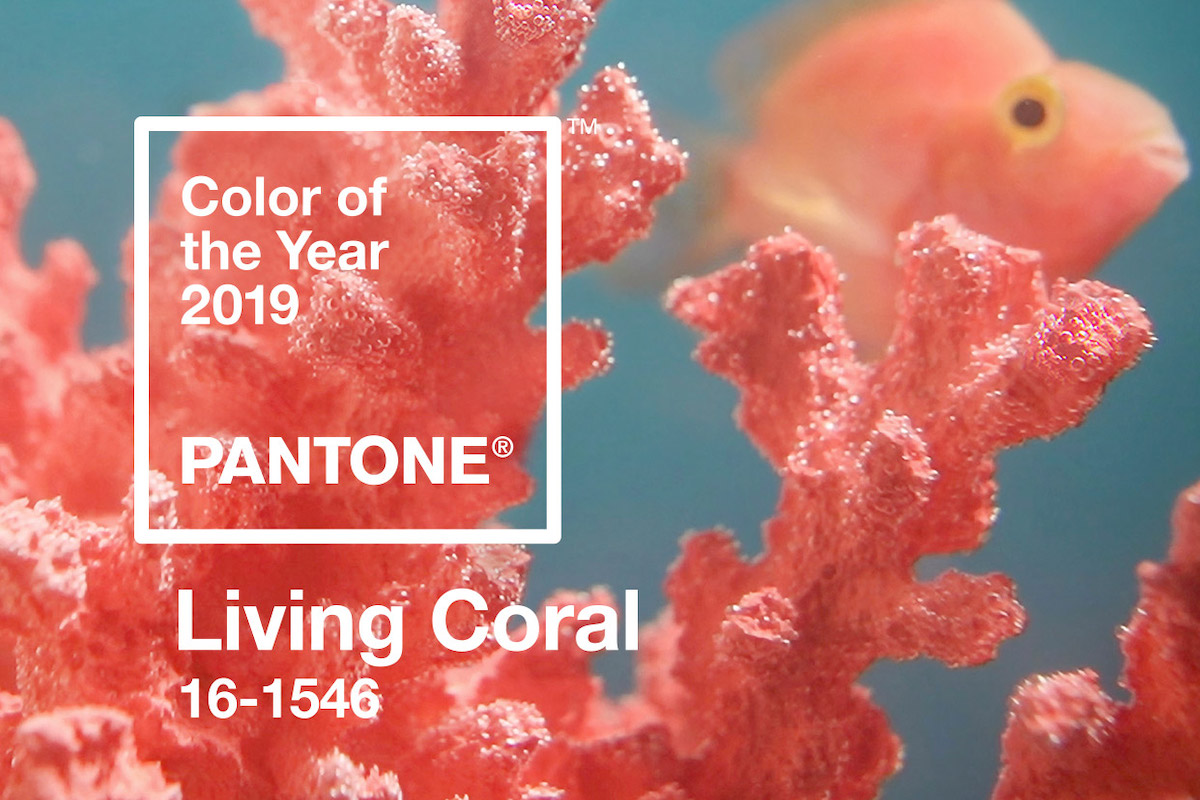 Pantone Says Coral is the New Color for 2019
Pantone has revealed their color of the year for 2019 is CORAL. The color for this past year was the bold, deep, and sexy Ultra Violet, that invited the world to live their most intense lives. This year, Pantone wants people to focus on positive emotions, joy, and relaxation – in other words, "Living Coral." The institute selected it for its "vibrant, yet mellow" nature – one that encourages happiness and courage, and is relevant regardless of the weather outside. It's full name is Pantone 16-1546, and it's a mix between orange, pink, apricot, and many other wonderful shades. Alternatively, Benjamin Moore name their color for 2019 "Metropolitan," which is a mellow 21st Century variation of gray.
It has also been speculated that the color's namesake can serve as an urging to raise a certain awareness for living things, and the protection of the sanctity of coral reefs, which are rapidly disappearing and endangered by a multitude of factors.
Since 1956, when Lawrence Herbert joined Pantone and identified the convenience of having a shade-specific color pallet across the industry, Pantone has been the leading institute for everything to do with color – including the annual selection of a "color of the year." This year's color was announced at a Pantone party at the Royal Palms in Miami and hosted by designer, blogger, chef, and Eyeswoon founder Athena Calderone.