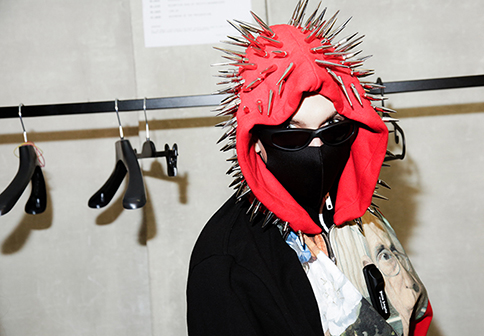 Palm Angels Fall 2018 Milan First Looks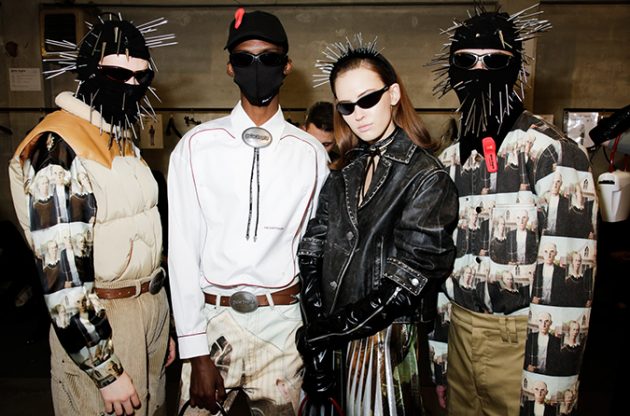 Images: Paolo Simi for ESSENTIAL HOMME.
One of Milan's most expectedly rebellious shows was Palm Angels. Since launching in 2014 by Moncler's ex-art director Francesco Ragazzi, the countercultural brand offers a new angst-ridden perspective on the runway. This time around the models marched in American gothic inspired apparel in one of Milan's rundown lightbulb factories.  Their faces were covered with a spiked balaclava and they wore narrow sunglasses (reading you loud and clear about the small sunglasses, Kanye). The new collection offers a variation on western bolo ties and buckle belts with mix of plaid, denim and cowboy shirts.