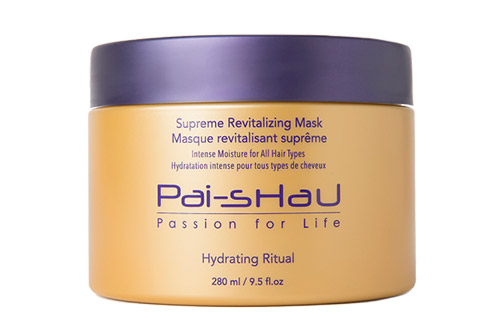 Pai-Shau Offers Moisturizing Hair Mask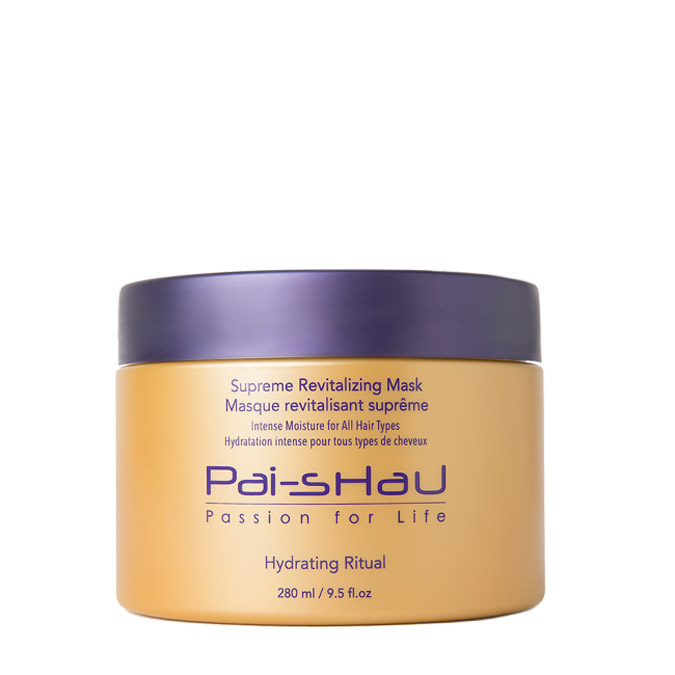 Image: Pai-Shau.
As reinvigorating face masks and aroma-inducing bath bombs become highlights of your social media feeds, Pai-Shau, the "Passion for Life" brand, aims to spotlight an area that has become woefully neglected—your hair. Infused with a Signature Tea Complex, the brand's own formula developed from African red bush, Matcha green tea, and Pu-erh, the Supreme Revitalizing Mask is a weightless lifeline for damaged hair's fatigue and unruly tendencies. Though the directions might advise to apply copiously, it only takes a small handful of the gelatinous/waxy cream to work its cationic magic. A warm tingle spreads across your scalp after just five minutes as the polymers begin to penetrate the cuticles, repairing any damage caused by harsh haircare products or unhealthy habits. After a final wash, hair is left shining and restored, brightening highlights and deepening color for a volumized, more textured mane. Slightly scented, a bitingly crisp aroma that is equal parts crackling peppermint and Appalachian cool, the Supreme Revitalizing Mask is poised to replace any frequent-use conditioner in your shower caddy for a streamlined haircare ritual with dramatically distinct results.
The Pai-Shau Supreme Revitalizing Mask is available online now.