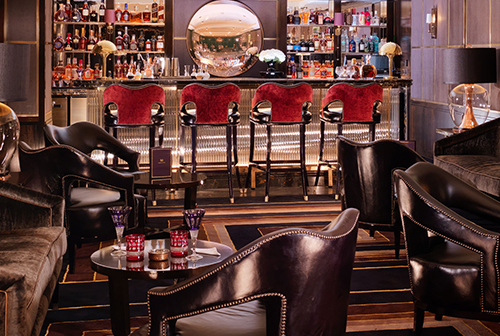 Ormer Mayfair Brings the Artistic Taste to London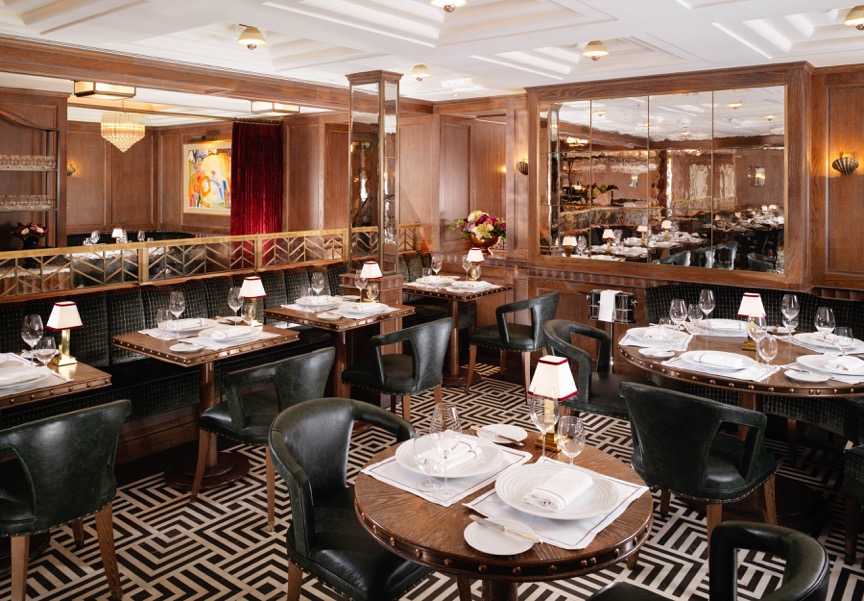 Image: Ormer Mayfair.
Michelin star chef Shaun Rankin opens his new restaurant Ormer Mayfair at luxury hotel Flemings Mayfair this month in the heart of London. The decor, designed by interior designer Tully Fulmer, features dark wood paneling, British racing green leather, velvet banquette seating, and famous literary portraits from the '30s art deco period. Accompanying the grandeur, Ormer's menu emphasizes British heritage with foraged herbs, English wines, seasonal produce, and, of course, Chef Rankin's famous sweet Jersey lobster ravioli in a rich crab and tomato bisque, paired with a refreshing shallot salad. Award-winning sommelier Andreas Rosendal, who was responsible for one of the UK's largest wine lists, makes sure guests have flawless wine paired perfectly with each plate. Should one decide to wander, Manetta's bar, hidden at the far end of the venue, is a great place for a little pre- or post-dinner cocktail in a darkly elegant atmosphere, selective black tables and red velvet-backed stools providing a lush experience that lingers long after its through.
Ormer Mayfair is open now at 7-12 Half Moon St, London W1J 7BH, United Kingdom.