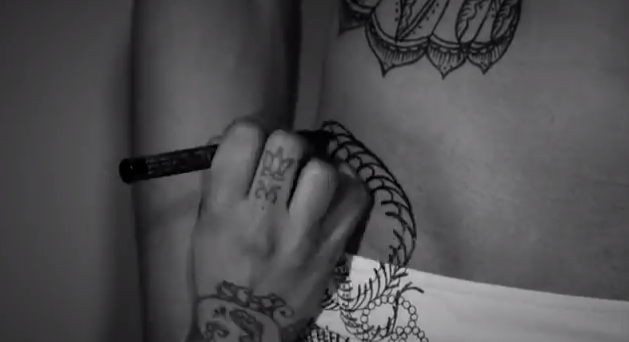 Orlebar Brown Gets Graphic with Tattoo Artist Saira Hunjan
Video courtesy of Orlebar Brown.
British designer Adam Brown made Orlebar Brown's first mark with well-proportioned beachwear—above the knee bulldog-print swim trunks and tight-fitting made for Monaco graphic tees—but it's his newest collaboration with London tattoo artist Saira Hunjan that is causing quite a stir. Using two OB mid-length shorts as a canvas (goddess white and jellyfish sky), the designer incorporated Hunjan's unique stenciling as embroidered artwork that comes to live across each trunk. See the promotional video above and shop both looks on Orlebar Brown's website now!