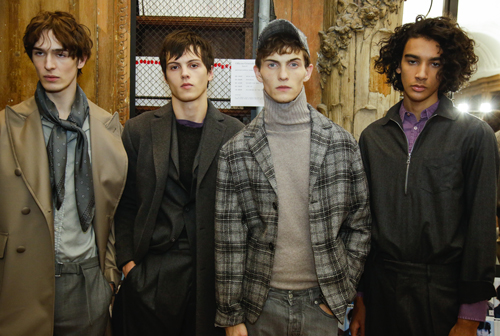 Officine Générale Fall 2018 Paris First Looks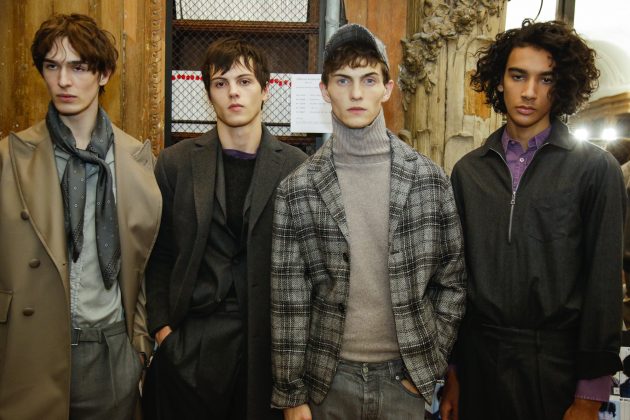 Images: Paolo Simi for Essential Homme.
Officine Générale offered a keen selection of classic contemporary staples. Elevating them far above the mundane, jeans in faded washes were paired with striped knit sweaters, while a slew of jackets had obvious military-influence, showcasing the designer's poise knack for utter sophistication.