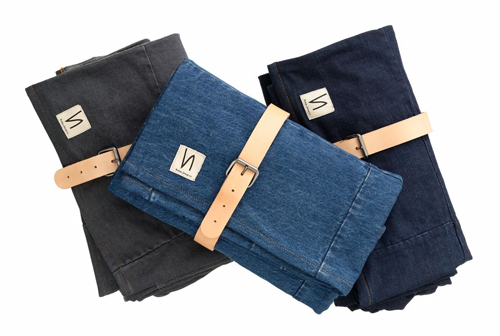 Nudie Jeans Ture Picnic Blanket
Image: Nudie Jeans.
Nudie Jeans has you covered for every denim product you could ever think of wanting or needing—and some that haven't even crossed your mind. For summer picnics or beach days ahead, the Swedish brand brings you the Ture picnic blanket, a double-lined, 4-foot long throw made of patchwork denim for ultimate durability and versatility. The blanket exemplifies the brand's commitment to the "lifestyle" of denim, prioritizing quality and longevity and a "rock 'n' roll" attitude that extends beyond fashion and into all aspect of life. Each Ture promises to be unique in color and adheres to the brand's tradition of sustainability, made from organic cotton denim and a vegetable-tanned leather strap that allows for easy packing. Should your lakeside lunch turns cloudy, drape the piece over your shoulders for a re-imagined cape.
The Ture is available online now.