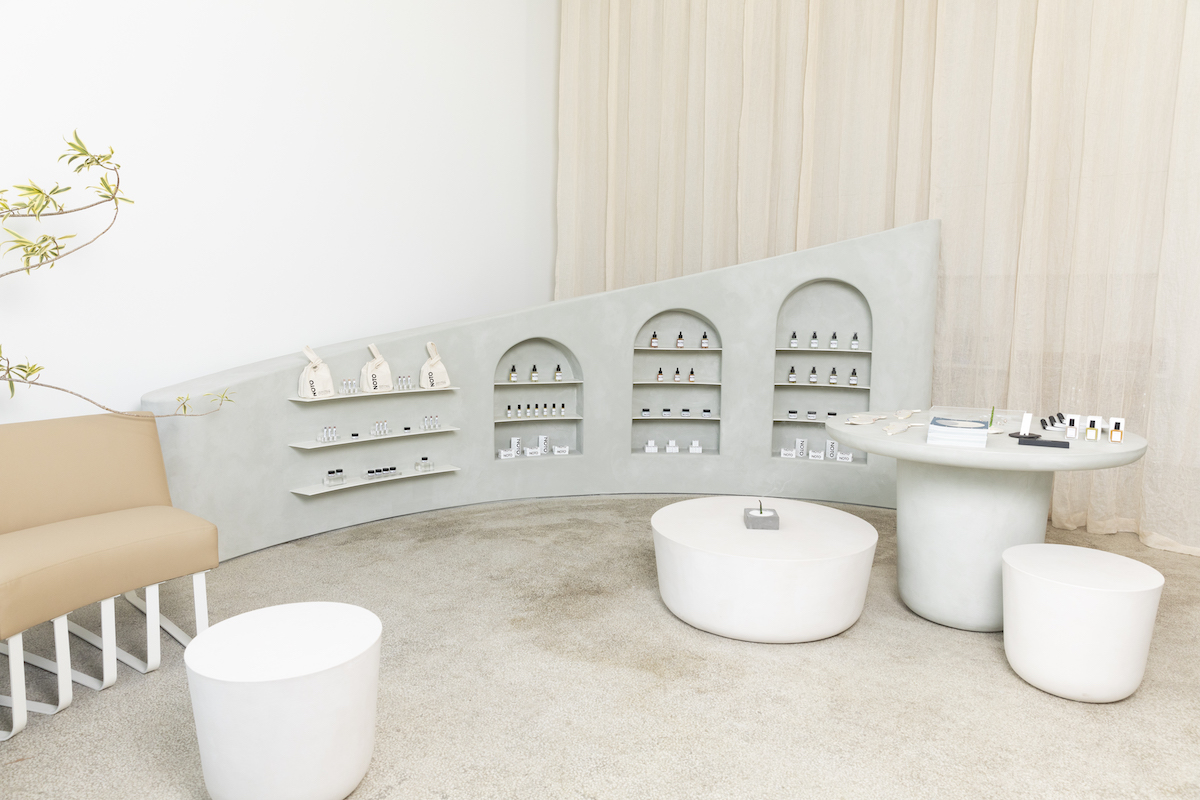 Noto Botanics Opens Minimalist Shop Haven in Los Angeles
Noto Botanics, a gender-fluid beauty brand founded in 2015, is opening its first store in the Highland Park neighborhood in Los Angeles. Stocked with natural and organic ingredients, the brand focuses on the effectiveness of its products first and is a through identity alongside being "universally-sexy." The brand's first store will allow customers to try the products in a minimal and nature-inspired interior.
The store, which was originally a Chevrolet showroom, features terrazzo floors and window arches at the entrance. The brand worked with architect Tyler Thomas and Gabbi Sun of Venn Studio to weave in the original elements into an airy pastel space. Without anything extra, the boutique features a custom-built curved couch and wall-mounted shelves. Evoking nature, as there are no straight lines in nature, the curves offer a calming effect. Products are meticulously exhibited as pieces of art rather than overcrowded inventory. The space will also sell and serve herbalist tea by Melani Griffith and an array of ceramics, jewelry, jewelry, feminist and queer interest books, clothing, and incense.
Noto Botanics store is now open at 5005 N Figueroa St, Los Angeles, CA 90042.