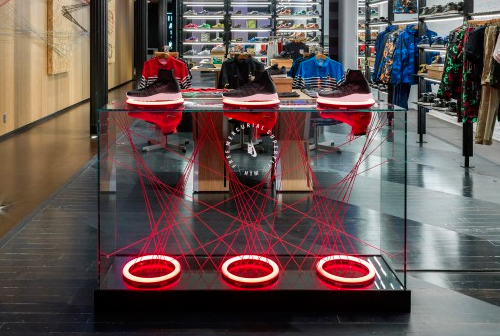 NikeLab Reopens Refurbished and Refreshed in Downtown NYC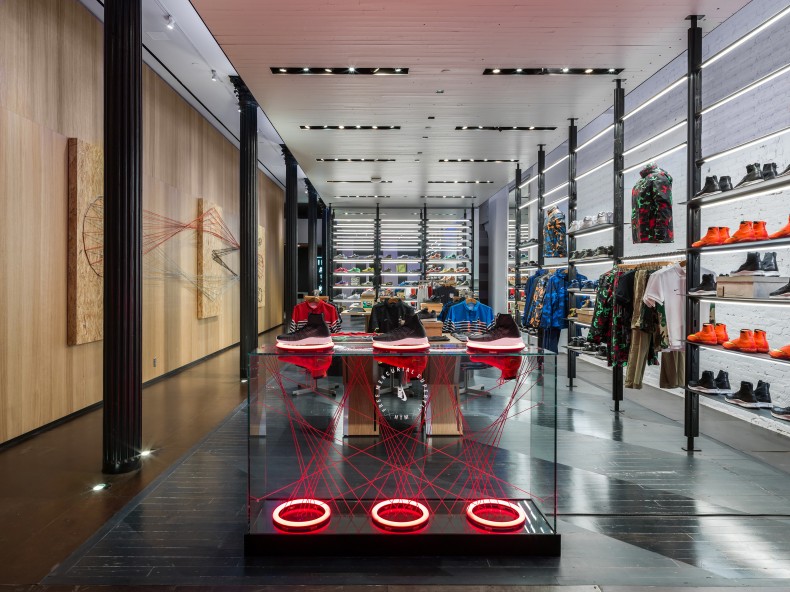 Image: Nike.
Fashionistas and sneakerheads rejoice! Nike has returned to its 21 Mercer Street location in New York City as NikeLab, a new retail landscape that also launched online and in other major cities around the globe. As the trend of matching sneakers with designer-pieces continues, Nike's SoHo resurgence secures the activewear brand's position as a force on the street as well as in high-end fashion. We're not complaining. The re-opening also marks the release of Nike's Free Mercurial Superfly HTM, part of the brand's ongoing collaboration with designer Hiroshi Fujiwara. The shoe has been released exclusively at physical NikeLab locations and the online portal, though it has already sold out on the latter…because with a name and look like that, how could it have not?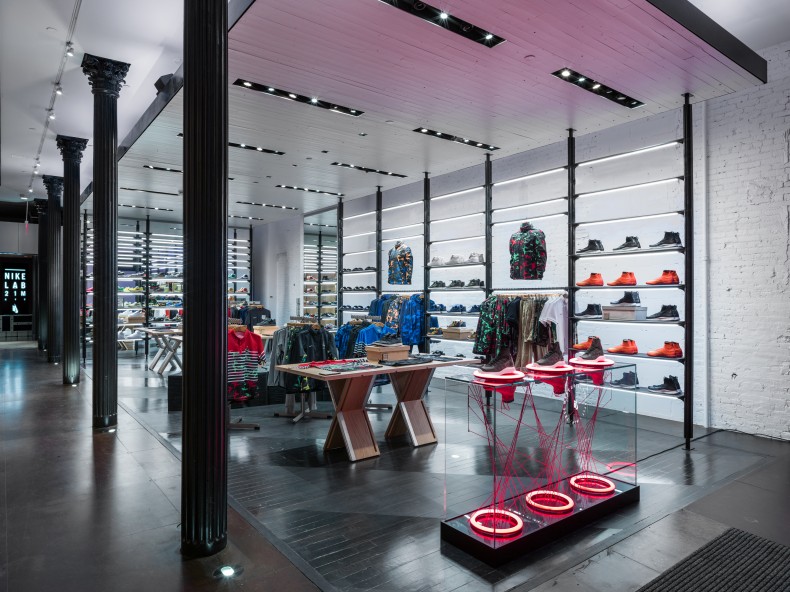 Image: Nike.
The inside of the newly designed 21 Mercer store features a futuristic aesthetic, with shoes perched atop illuminated pads and shelves. The overall design integrates lighting effectively, bathing the coveted kicks in white and red auras. The Free Murcurial Superfly HTMs—there has to be a shorter name for this shoe already—sit atop glowing red pads, a pleasing display that evokes Nike's status as a boiler plate for both utility and design. The store also features abstract, minimalist artwork, making it as much a gallery as a shopping destination. When sneakerheads line up for exclusive releases, the location will reflect the rarity of each pair of coveted kicks inside.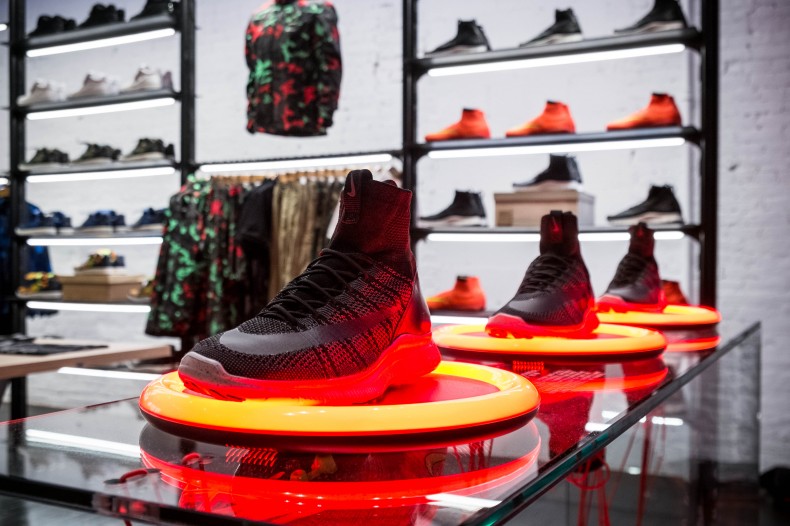 Image: Nike.
The store, of course, carries lines of apparel, but the offering is mostly made up of Nike's collaboration with SOPH founder Hirofumi Kiyonaga. Inspired by Kiyonaga's fictional soccer club, Football Club Real Bristol, these pieces offer a streetwear influence on athletic apparel. Pieces show various interpretations of camo pattern, which somehow suits the athletic-influenced gear. However, it is clear that the focus of NikeLab is the limited-edition shoes awaiting cooly inside, and we're glad to see the brand reaffirming its status.
NikeLab is open now at 21 Mercer Street, New York, NY 10012.