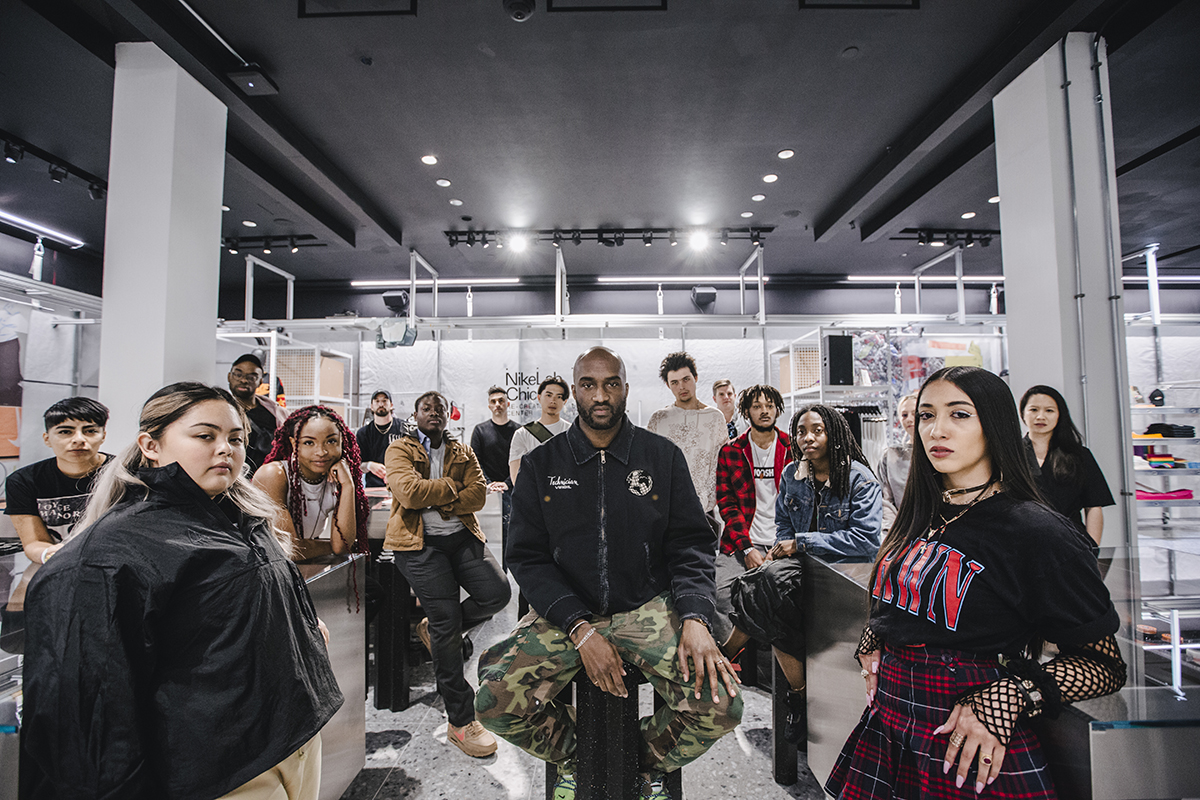 Nike & Virgil Abloh Open Creative Outlet in Chicago
Earlier this week, Nike and Virgil Abloh opened the NikeLab Chicago Re-Creation Center, with the goal of inspiring a new generation of creative Chicagoans. The new space will host workshops led by hand-picked partners working in multiple design fields, from fabric design to architecture. Along with the workshops, an eight-week mentorship program orchestrated by Abloh and other mentors will be offered to 10 local creatives to explore and improve their craft.

Furthermore, Nike is highlighting its Reuse-a-Shoe initiative which turns old shoes into Nike Grind, an innovative material that can be used to construct footwear and incorporated into other athletic structures — this material will be used to construct an Abloh designed basketball court in Chicago in the near future.
The NikeLab Chicago Re-Creation Center is open from May 31 to July 28 at 673 N. Michigan Avenue.