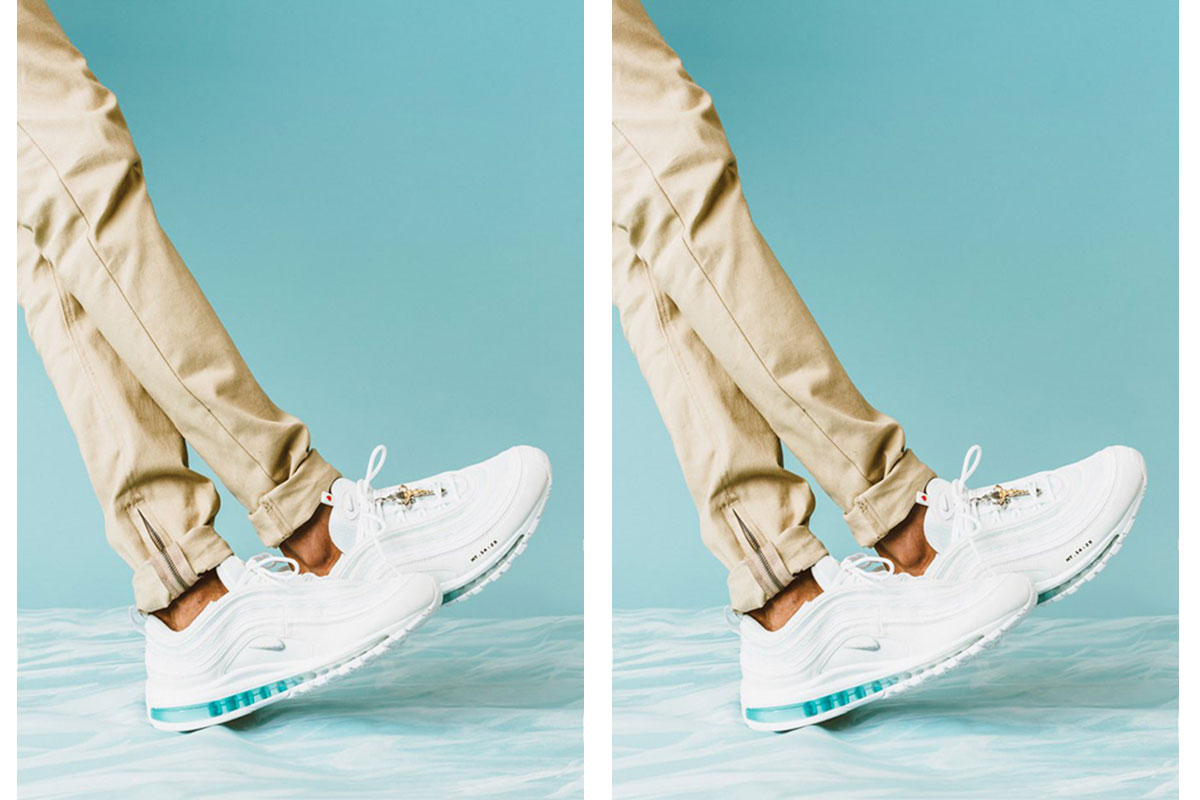 Nike Jesus Shoes Sell Out in Minutes
Nike's newest sneaker drop dubbed the "Jesus Shoes" were filled with actual holy water from the River Jordan in Israel and sold out in minutes after their launch. The pair retails for $3,000, which is secondary to the supposed 'blessed' shoes.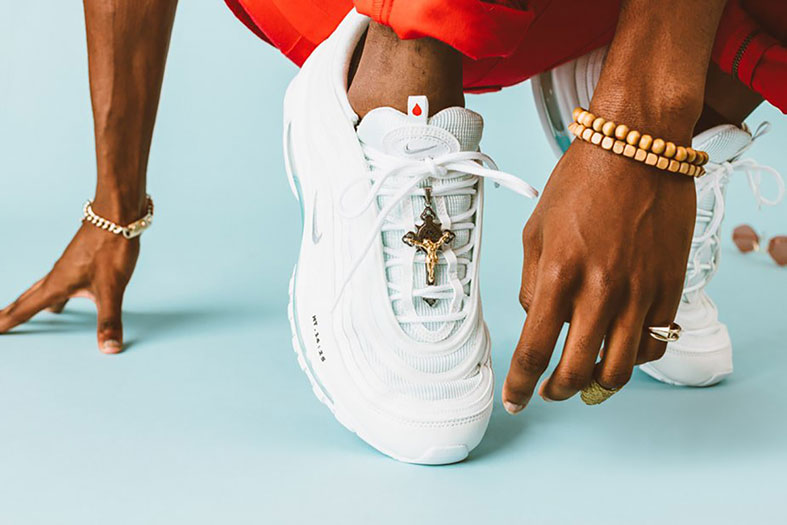 Each pair was reportedly blessed by a priest and includes a red insole that resembles the Papal shoes worn at the Vatican. The sole of the shoe is transparent to show the holy water as a pun to "walking on water." The final touches are Holy crosses on each of the laces. Seemingly buyers were thrilled about the opportunity to reach higher being for just a price that is monthly rent in New York. Speaking of New York, the pair was made by a Brooklyn-based company MSCHF that redesigned the original Nike Air Max 97 model. And just like that, Nike has outdone all collaborations by working Him himself.