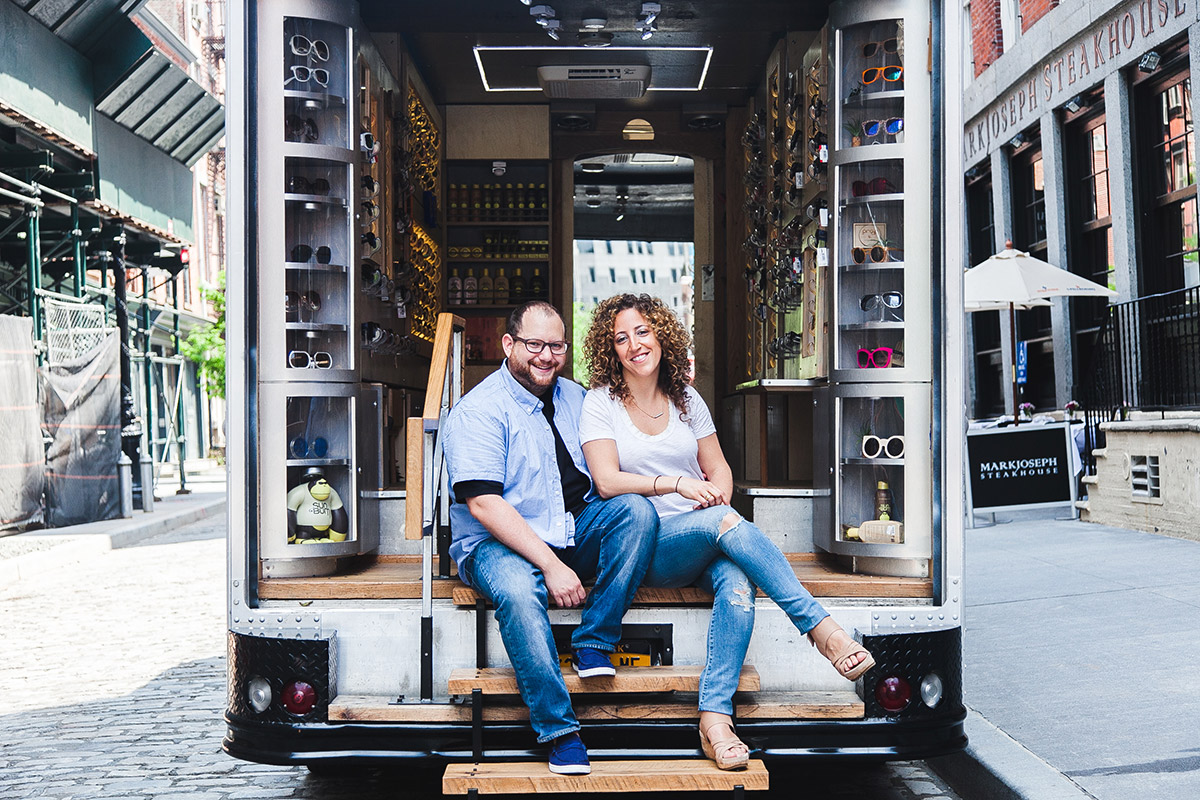 Mobile Boutique SunsTruck Serves Sunglasses to the Streets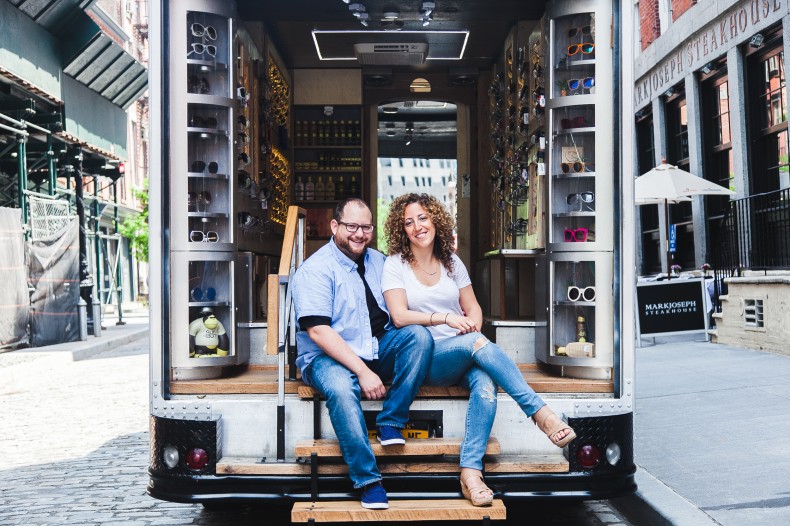 Image: SunsTruck.
With Summer's rays at an all-time shine, there's no shortage of eye-shielding sunglass offerings to choose from this season, but SunsTruck may be the only shop that comes to you. Launched this past May, the mobile boutique expands on the ever-popular food cart model, pioneering the on-the-go shopping experience to a literal territory. Each day the New York City-based truck stops at the sunniest spots in Manhattan, Brooklyn and other nearby Tri-state areas to offer a wide range of stylish frames to customers on the street.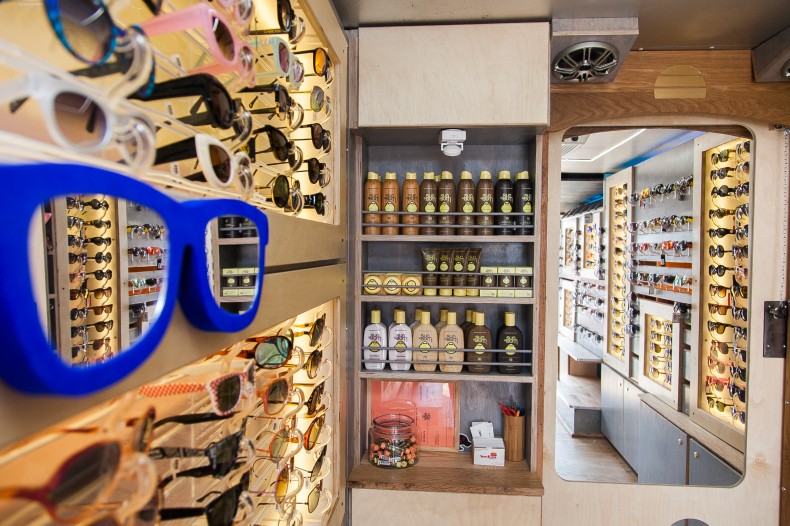 Image: SunsTruck.
The project of husband and wife team Shaun and Rachel Moss, the interior of the nomadic store resembles that of a SoHo boutique and hardly feels like the backseat of a moving truck. Originally a Craigslist find, the vehicle was refurbished by the couple to include sunset-inspired lighting, complete product shelves, and branding of the store's logo. The sentiment of retail comfortability is further emphasized by generator-powered air conditioning and movable mirrors. In terms of choosing spots to park the couple said, "We choose spots with good foot traffic and where we'll find clientele that want something different for their fashion choices-people who are up for a little retail experimentation."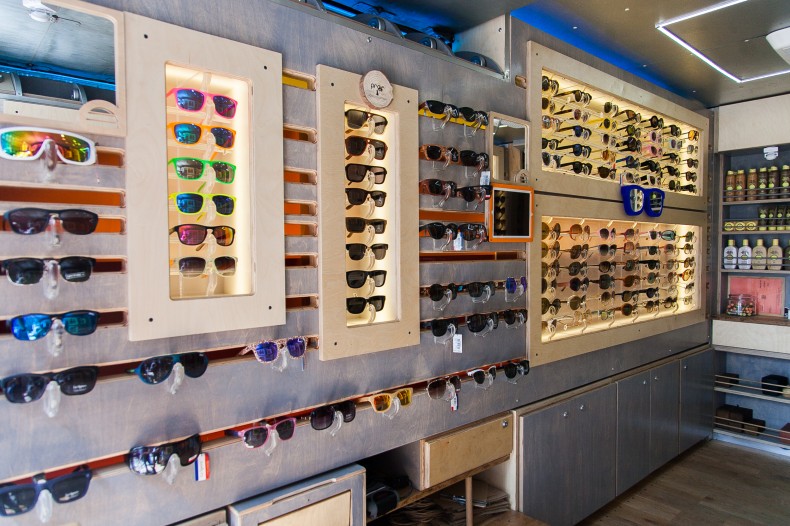 Image: SunsTruck.
This assertion is certainly accurate, given the diversity of brands offered. Of this, the pair said that they "try to make sure there is something of quality for everyone's budget, whether that be luxury or cheap-and-cheerful." Brands available include WildFox, Mink Pink, Proof, and Le Spec, as well as hand picked vintage styles and SunsTruck's own bamboo frames. This variety of options is crucial, especially since customers vary with each location.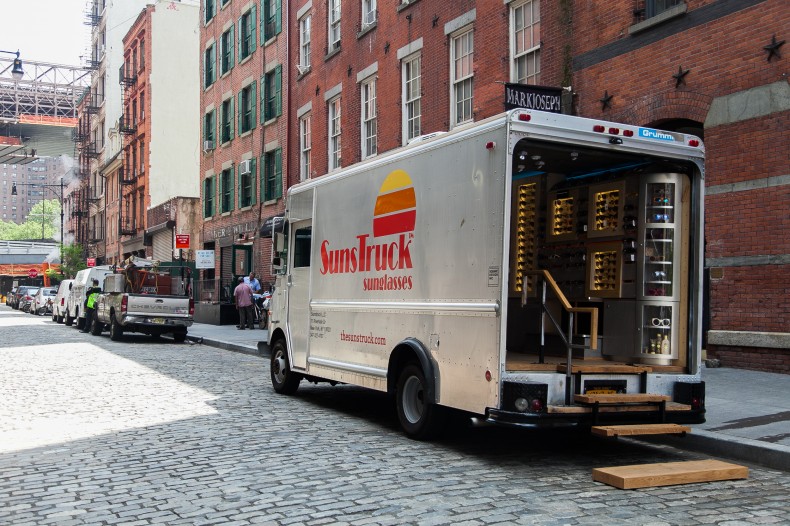 Image: SunsTruck.
"Scouting successful locations has also taken a lot of experimentation, but wherever we go it's been a pleasure to interact with customers and introduce them to the SunsTruck experience," said the couple. In terms of the future, they are hopeful that one day there will be multiple SunsTrucks all over New York City, and even in different regions. Until then, check out their website and follow them on Instagram and Twitter to find out where they'll be parked next.