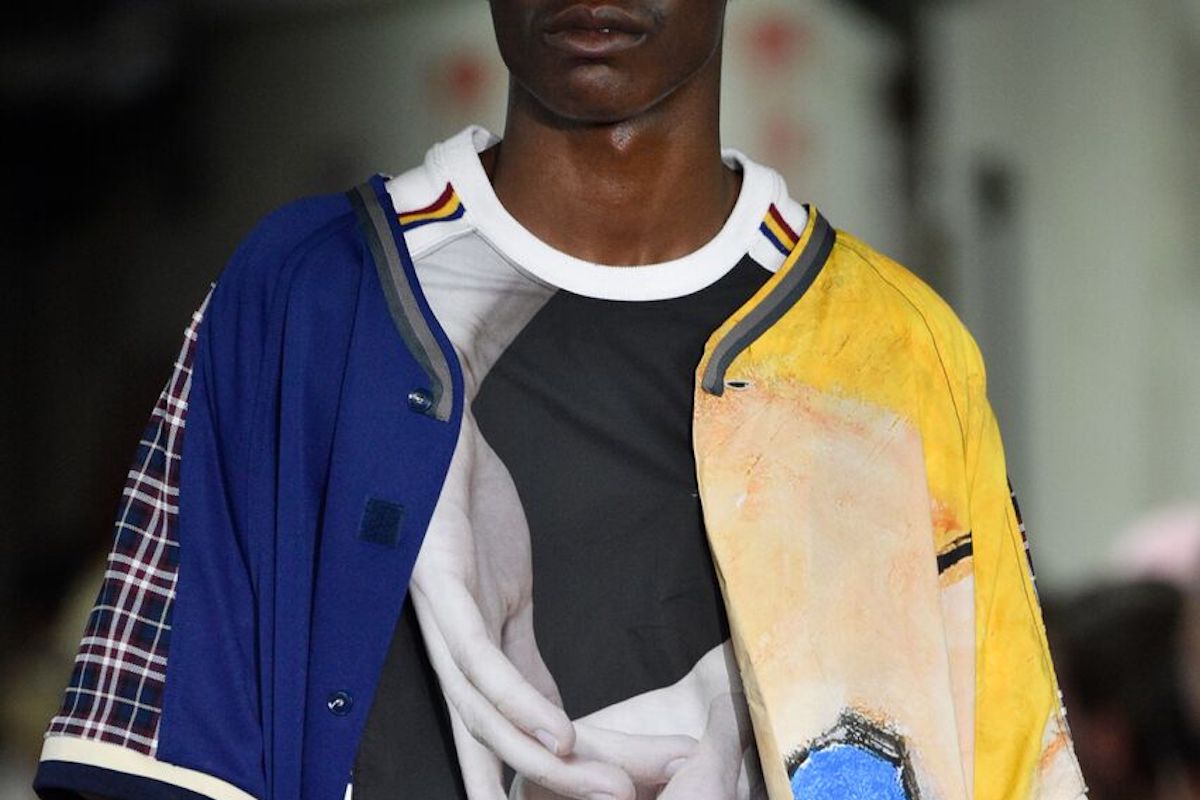 Marni Men's SS19 Artist Collaborations
A relationship with the art world has always been important for the inspiration behind Marni. For Spring/Summer 2019, the Italian label collaborated with artists Florian Hetz and Betsy Podlach. Centering around the nude body and celebrating the intimacy of the human form, the two artists highlight the elegance of the natural body.
German photographer Florian Hetz envisions the sculptural strength of the human form through a series of intimate close-ups. For the collection, the beautifully raw photographs are combined with various color-block collages and imprinted on a collection of baseball jackets and t-shirts.
American artist Betsey Podlach shows the emotional strength and romance within the flesh and body through proximity and negative space. In the collection, these visions are seen on wraparound garments made of soft toweling or juxtaposed with Hetz' visions that create a harmonious contrast of narratives.
The collection will be available in all Marni boutiques and online in December. Take a look at some of the pieces below.