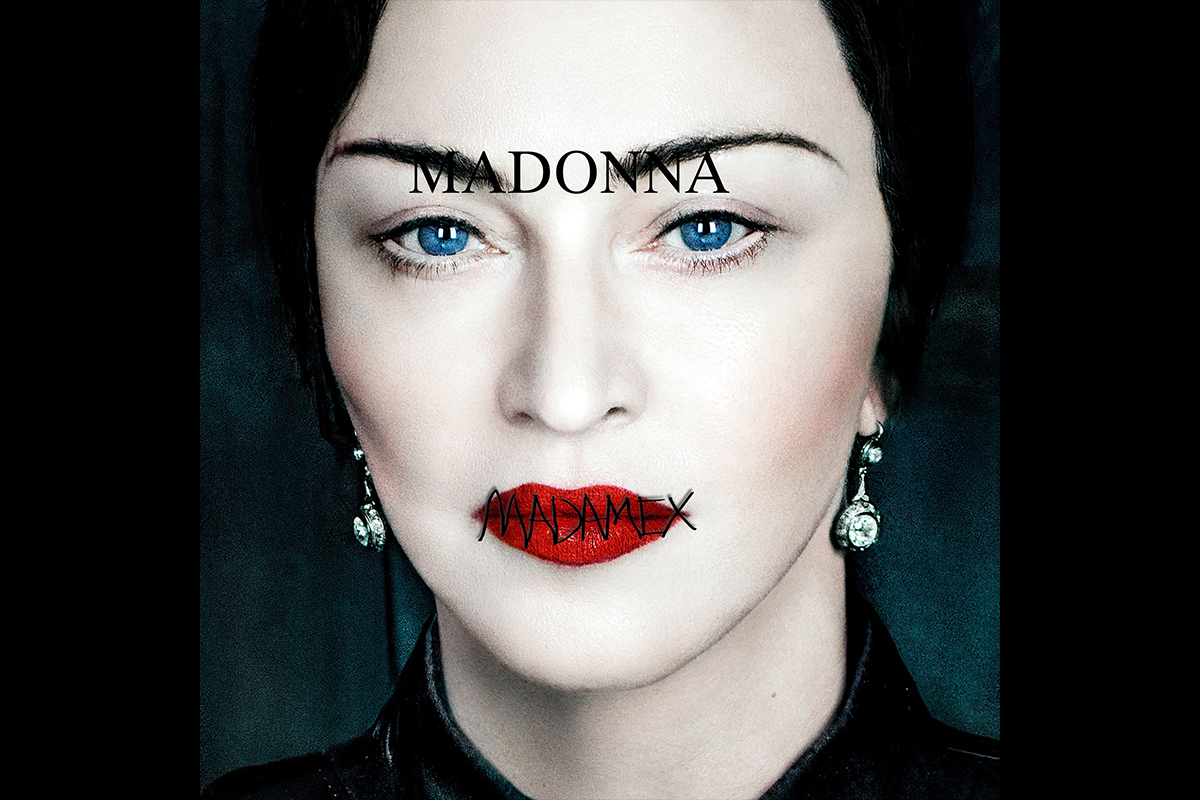 'Madame X' is Madonna's Best Album in Over a Decade
It's finally here. After months of teasing the world with peeks of her latest reinvention (as a menacing, eye-patch wearing secret agent fighting for peace), Madonna returns to the cultural forefront with her 14th studio album, Madame X. Produced alongside French electronic master Mirwais (who also worked on her 2000 masterpiece Music), the record is a crazy yet solid collection of songs that love to flirt with the line between 'What is she doing?' and actual brilliance. That being said, it's the Queen of Pop's strongest effort since 2005's beloved dance floor gospel Confessions on a Dance Floor.
The album opens with 'Medellín,' the smooth, vacuous, and seductive chill pop track with Colombian superstar Maluma that remains a highlight. Other tracks that stand out as returns to form include the disco-infused talk-singing 'God Control,' the worldly MIA-esque 'Batuka,' and the messy and glorious 'Bitch I'm Loca' which features another sultry appearance from Maluma. But the apex of the record is 'I Don't Search I Find,' a pure house-disco banger that reminds people how she basically established the dance-pop standard early in her career. For fans who've longed for Madonna's return to her roots, it's the song we've been waiting for.
Madame X's dramatic concept was as ambitious as it was absurd, but it definitely grounded the album. This is the first time in years that a Madonna album sounds like a proper cohesive record and not a playlist of wannabe Top 40 hits. For an artist that has always been on the pulse of what's next, it's a welcome return to the familiar that makes Madame X truly shine. Welcome home, Madge.
Listen to Madame X below.