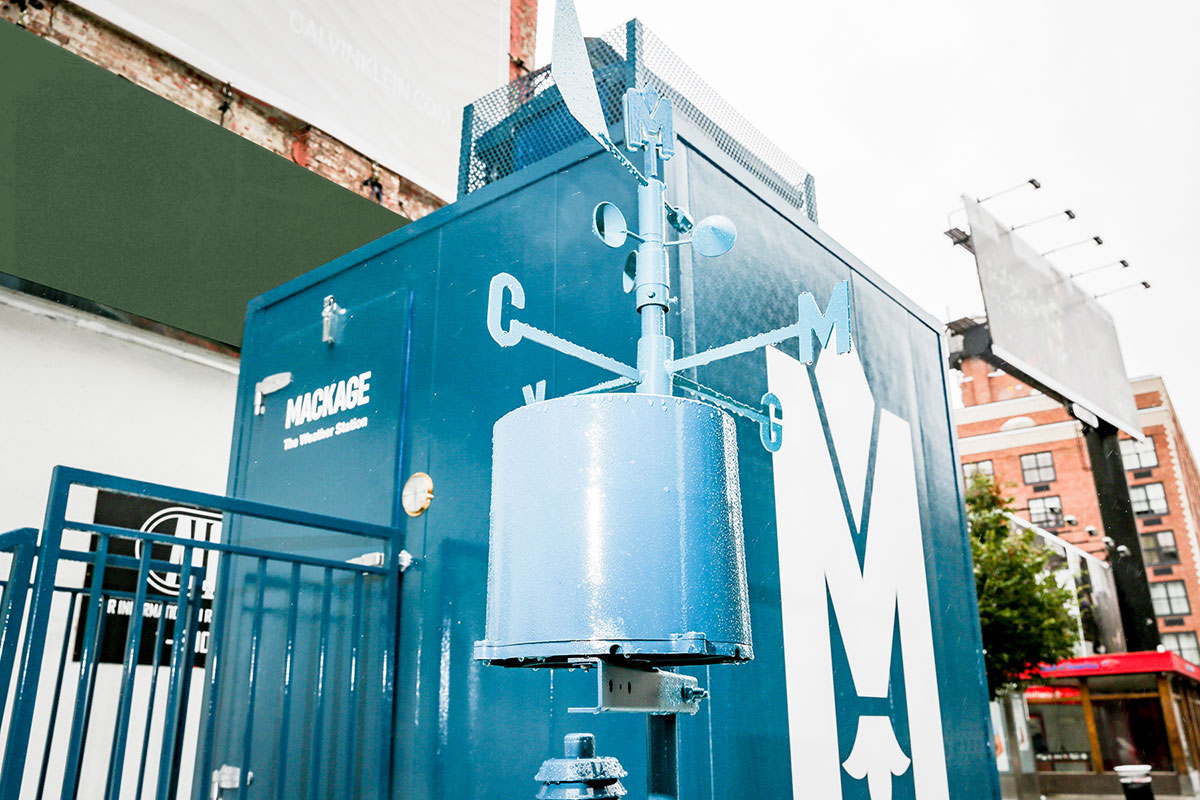 Mackage Opens Cold Room Pop-Up in SoHo
On the intersection of Houston and Lafayette, Canadian outerwear brand Mackage has set up its own cold tank where guests can test out the luxe apparel in arctic temperatures. The location is designed as a reimagined northern landscape where visitors have a playful photo opportunity before they enter the Weather Station. Visitors then have an array of colorful Mackage jackets to chose from the brand's Fall/Winter 2019 Raw Power collection before stepping into the snow chamber right in the middle of SoHo.
"We wanted to show that anyone can effortlessly endure arctic temperatures in the heart of the city without compromising style," said Co-Chief Creative Officer Elisa Dahan in a statement. With Mackage's vide array of outerwear, anyone can find their own unique look even for the arctic abyss that NYC turns into during winter. The station also features a northern lights display and a mirrored light installation.
The Mackage pop-up is open to the public this weekend, October 4-5.