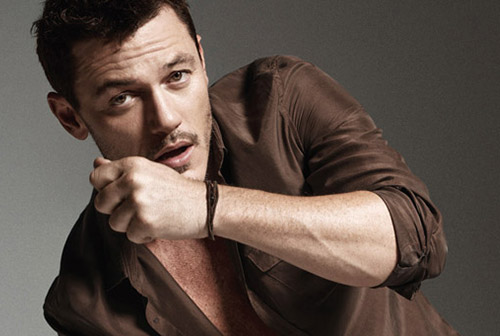 Connecting the Dots: Actor Luke Evans Comes Full Circle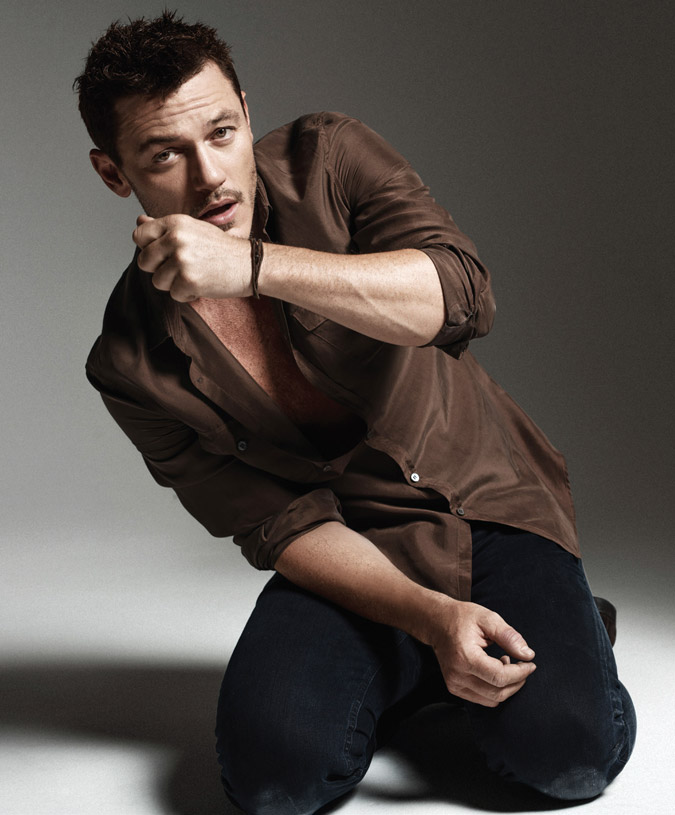 Image: Zeb Daemen.
The often illogical way our minds evaluate and classify life's events creates a funny albeit disorientating reflection on change over time. Moments, dreary to the point of annoyance, might jellify in one, all-too-present mental tissue, while other times, unquantifiably more or less significant, are haphazardly lost for minutes or even hours at a time. What's her name, and so-and-so, and that place we went to that time. As if entering a pitch black room and only able to touch every ten steps forward, it's an accordion effect of volumizing scales. For Luke Evans—who, since his transition from stage to film seven years ago, has seen such rampant growth—it's a phenomenon he is all too familiar with. "What did I do last week? I don't even remember!" the 37-year-old sharp-faced actor says from his home in London. "I don't know what it is, I can remember a 130-page script, but I can't remember what I did yesterday. Maybe I have no brain space left."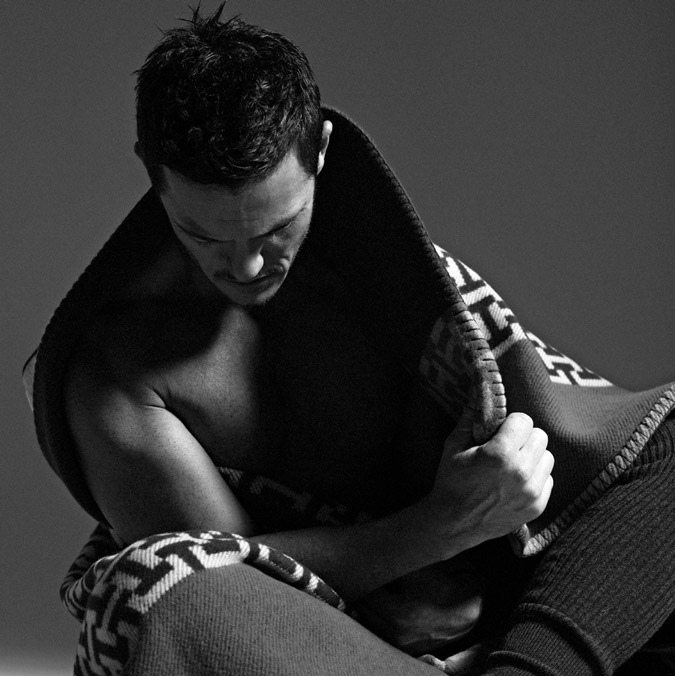 Image: Zeb Daemen.
Evans was raised in Aberbargoed, a tiny village in the valleys of south Wales—where, as it turns out, he was the days prior ("you have to make the effort to see your family and be a good grandson," he recalls)—as an only child to a tight-knit family of Jehovah's Witnesses, his father worked as a builder and his mother as a cleaner and seamstress. "Surrounded by the hills and mountains, I had a nice upbringing. I was very close to my family," he says. "We had a good set of values and didn't take anything for granted. My parents are still together and most of my friends' are not—that's not just the religion, but it has something to do with it. It has its flaws, I'm not going to say it doesn't, but it gave me a good grounding and I kept a lot of that."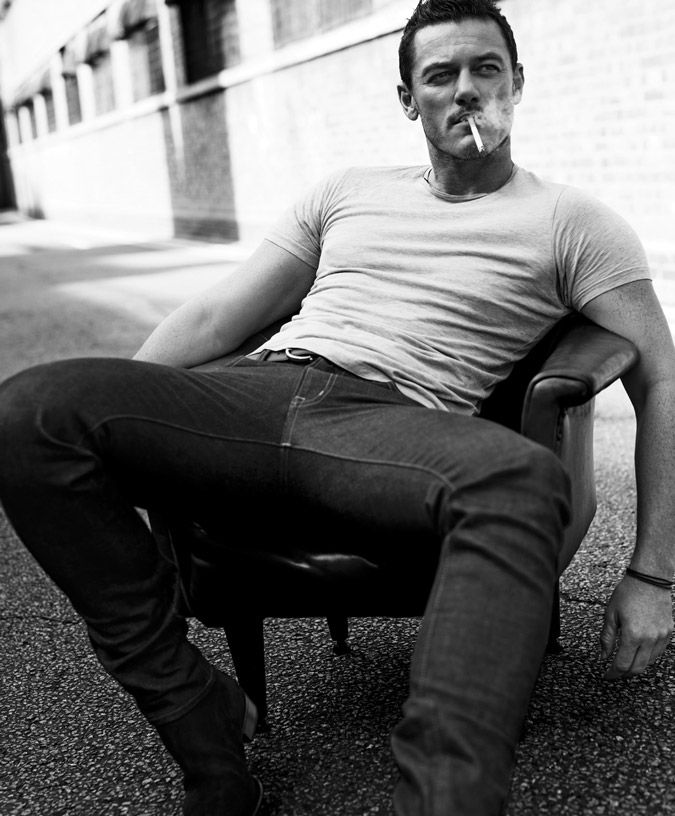 Image: Zeb Daemen.
In these adolescent years, the art of singing had been an ongoing passion for the young boy but it was never encouraged. "It was always a sideline activity," he remembers, "something I did in my spare time when everything else was finished." It wasn't until Evans began applying to local competitions as a teenager that he started to imagine a future in the craft. Soon, vocal lessons led to acting classes, and, at the age of 16, he won a scholarship to the London Studio Centre that changed everything. "I went from working as a mailboy in a bank to going to college full time learning how to act, sing, and do all the rest," he says. "I felt very much out of my comfort zone. I was coming from a very working class, normal background where I hadn't had lessons all my life like everyone else. I was very wet behind the ears in that kind of way. The whole thing was quite…terrifying. I was like, 'Holy shit, I've got to either get on board or get out.' I threw myself into it and it sort of worked, eh? It was quite an amazing experience in the end."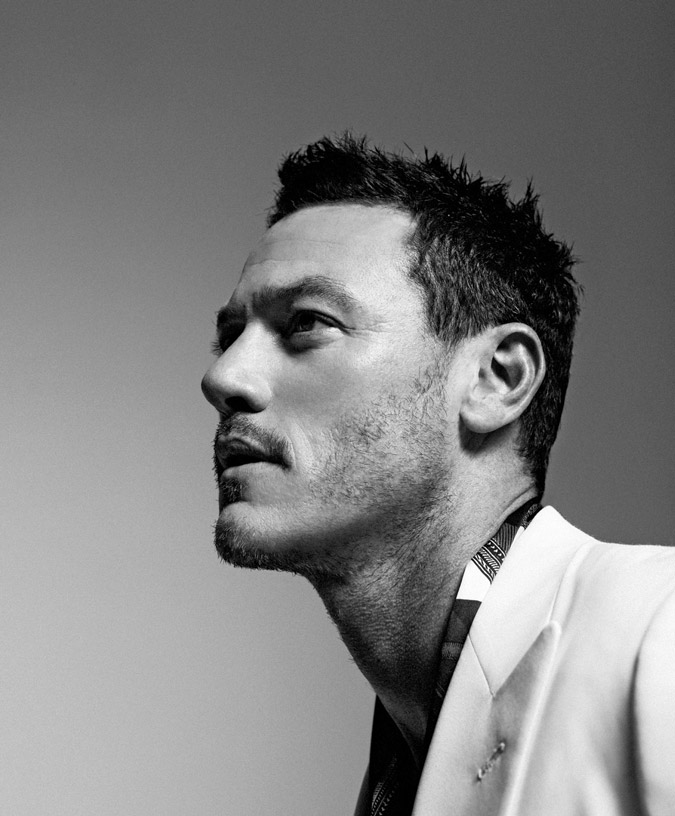 Image: Zeb Daemen.
In the next near-decade, Evans rose through the city's historic West End, starring in theatrical productions as wide-reaching as "Miss Saigon," "Rent," and "Avenue Q," to smaller, artistic pieces such as "Small Change" by Peter Gill (perhaps his most applauded role on the stage). "Theater is such an exposing medium to work in. There's no stopping to retake the scene. You can't do that, so you just have to keep going," he says. "It's a way to learn your craft and understand an audience and comedic timing. That's why I think it's such a great thing for any actor to do—whether it's plays or musicals, whatever—live theater teaches a lot. I have used a lot of the experiences I learned in theater for film." In 2009, at the age of 30, the actor auditioned for his first feature movie. The following year alone, his quote-unquote Holly- wood breakthrough, "Clash of the Titans" would come out, along with "Tamara Drewe," "Robin Hood," and "Sex & Drugs & Rock & Roll," leading the way for a new era of Evans, in which he would eventually front the likes of "The Three Musketeers," "The Hobbit" trilogy, and "Dracula Untold" afterward. The rise from exploratory to major motion picture was quick but not without his own efforts. "I was lucky enough to work on ["Clash of the Titans"] with Ralph Fiennes and Liam Neeson. I got to watch them act. I saw sometimes how quiet and how small and how intimate their performances were, and I was like, 'Wow. That's fine?' I didn't have any training for film and TV, and I wasn't used to that," he says. "I had to just pick it up as I went along. I've always been one of those people that could watch somebody take the wheel of a car and then drive it myself, or watch somebody go bake bread and then bake it on my own."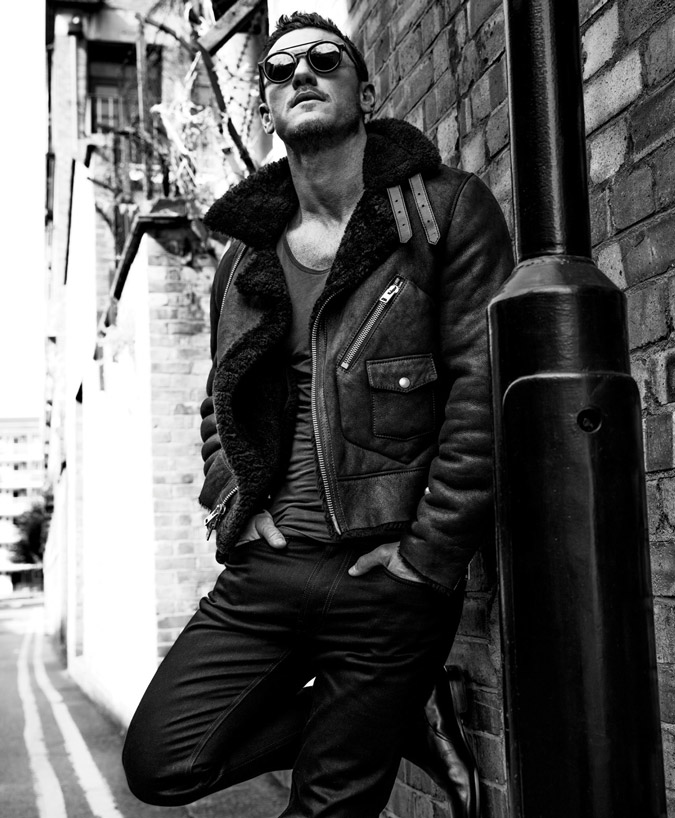 Image: Zeb Daemen.
This past fall the actor appeared in "The Girl on the Train," a psychological thriller based on the novel of the same name by Paula Hawkins about three couples woven into a toxic plot of murder, doubt, and manipulation. "It's a very real story about a lot of broken people—human life and human nature," says Evans, who played Scott, the husband of the story's missing character, opposite Justin Theroux and Emily Blunt. "It doesn't matter if you're the psychopath or the fairy godmother, you have to bring something of yourself to that character and I think that's what I did with him. I saw Scott as a human in many ways; he was a man being suspected of something he absolutely wasn't. We've all been in places in our lives when we felt we weren't being heard or we had questions we couldn't answer and we dealt with pain and heartbreak and loss and anger." The project was an edgy precursor to the recently released "Beauty and the Beast," a live-action remake of the acclaimed childhood tale directed by Bill Condon with Emma Watson as Belle, Dan Stevens as the Beast, and Evans as Gaston, the story's antagonist. The occasion marked the actor's first musical on the silver screen: a new milestone yet also an exciting return to his original craft. "It was a really lovely feeling to merge two parts of my career, which have taken up most of my adult life, and put them together and do it in such a wonderful vehicle," he says. "It was just one of those moments, I don't think I'll ever forget it. I hope it's not the last time I'll get to sing in a film, but it certainly was a nice way to start singing and make people realize that I can."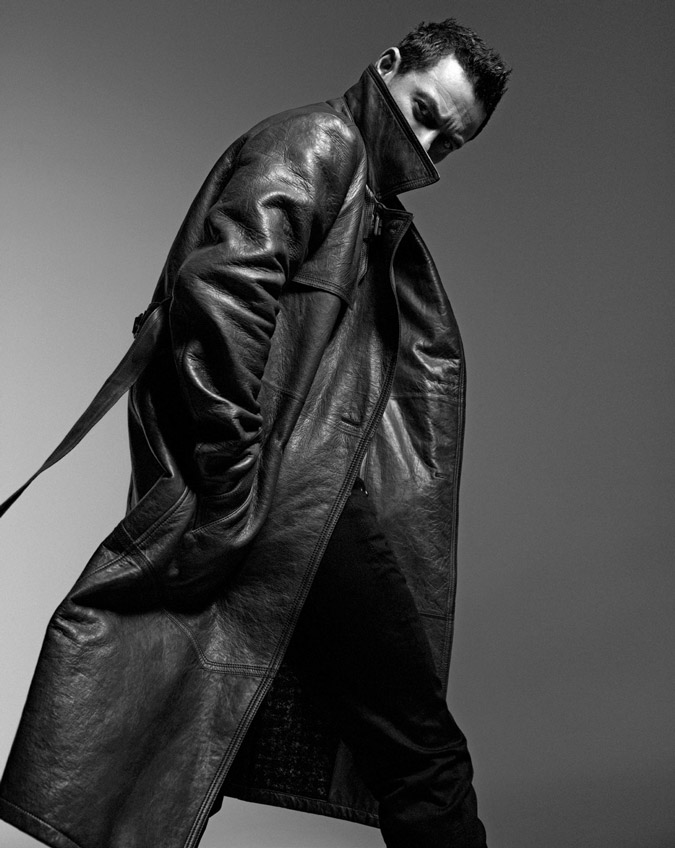 Image: Zeb Daemen.
In spite of the speed of it all or the days that just slip into our own internal nebulosi, Evans is not without his own balance. There may be specifics in question or topics to return to at a later point, but the transience comes with the territory. From the larger-than-life Disney villain to a Tolkien hero, the roles range as much as they transport. Through everything, he remains constant in the ways he can. Evans is openly gay and encourages life's happinesses in all its forms. His close group of friends have stayed the same ("the only difference," he laughs, "is that sometimes they ask for selfies"). Though no longer tied to his childhood religion, a decision made early on, he remains close to his family. Mostly, for him at least, the magic just never seems to run out. Even now, at this pivotal arch in his career, Evans is able to indulge and then come up for air before submerging again, sinking further away than before. "I'm very good at decompressing very quickly," he says of the emotional process. "My cousin just recently reminded me about when we were in Shanghai a few years ago doing press. We were in the car, I was in my suit, and we were about to arrive to a thousand people. He said, 'You just closed your eyes and you went to sleep for about ten minutes. You opened your eyes, the door opened, the cameras started to flash, and you were on again.'"