View Gallery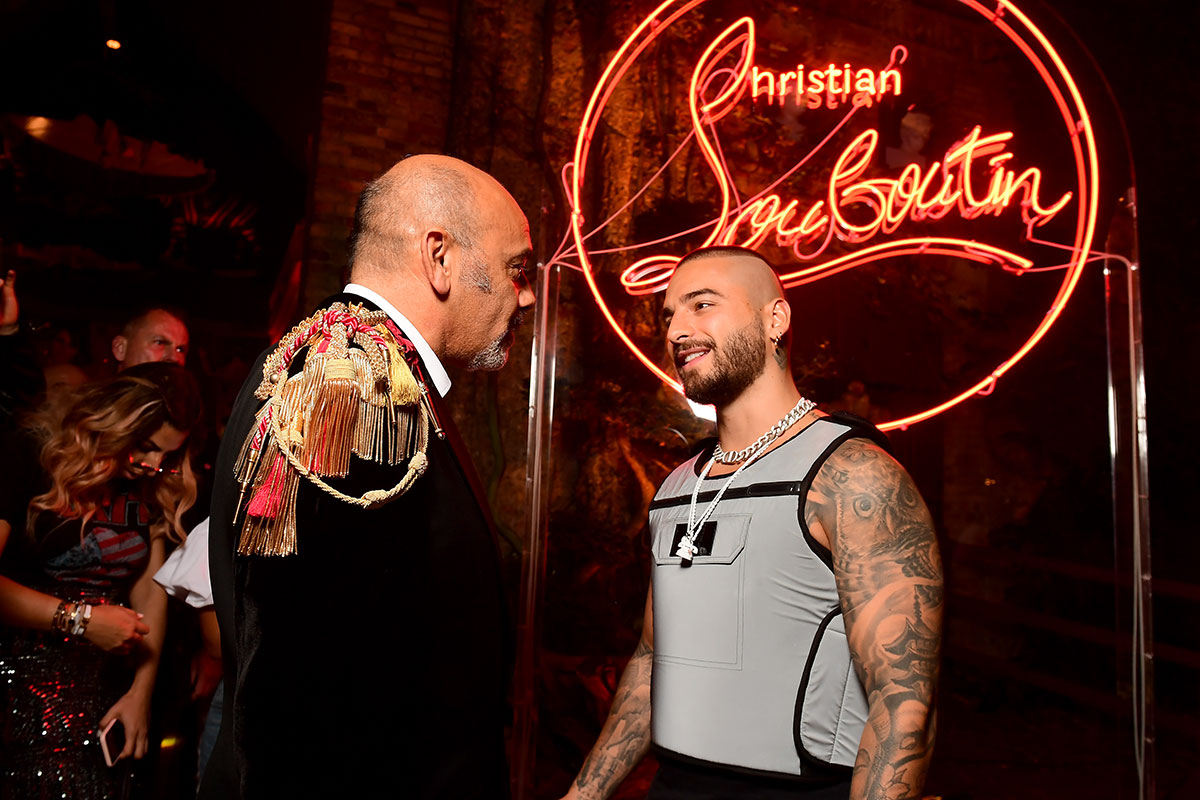 LoubiCircus Takes Paris Fashion Week
As part of Paris Men's Spring/Summer 2020 Fashion Week, Christian Louboutin hosted a party presentation for his latest collection at the most epic Le Musée des Arts Forains (The Fairground Art Museum). The old and off-beat Paris museum is a true gem in a city already jam-packed with cultural destinations. It also happens to be one of Louboutin's favorites.
The museum is an ode to everything fun, including funfair objects, games, toys, theatrical props, and other lost treasures of the circus. It combines all of the designer's favorite spectacles, like impressive performances, a palette of bright colors, and the artistry of trapeze. For its takeover, Louboutin renamed the location "LoubiCircus" for the evening where friends of the brand including Maluma and Quincy Adams joined in on the fun.
As seen in the Netflix documentary "In Louboutin's Shoes," Christian Louboutin is a man of color and wonder. The more kaleidoscopic and slightly insane the palette is, the more he loves it. Known for creating incredibly high and showstopping footwear, it's clear that Louboutin's shoes truly belong in the circus.
Check out some photos from LoubiCircus in the gallery above.