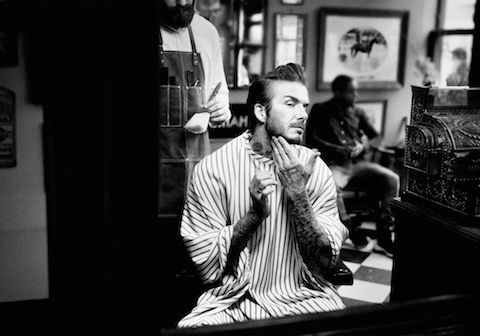 Look Like David Beckham with House 99
Ah, to look like David Beckham! The superstar soccer player, heartbreaker, husband of Victoria Beckham, underwear enthusiast, and icon of menswear announced his partnership with L'Oréal Luxe back in January and now his grooming brand, House 99, is finally available.
House 99 is only in its grassroots stage of creating an aware proper men's grooming community. Each of the 13 freshly-fragranced products were each created with Beckham's direct involvement, taking in consideration his lifestyle and likes. These products are meant for an active man willing to experiment with his look, and embrace fashion on every level.
Collaborations with celebrities are nothing new, but Beckham's partnership with L'Oréal Luxe differs on account of his active participation in making of the product. Even the name, House 99, refers to the year 1999— the year Beckham married Victoria, became father to Brooklyn, and won the treble with Manchester United. He even has 99 tattooed on his arm. With the focus on "house," Beckham is emphasizing that this collaboration is not a one-time stunt and the brand will only grow further.
House 99 includes shaving cream, pomade, moisturizer, body wash and much more, getting you even closer to the sartorial god that is David Beckham. It's available online now.