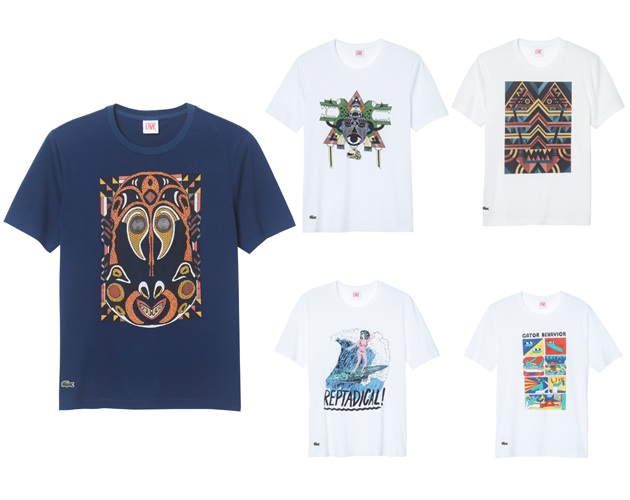 Lacoste L!ve Capsule Collection of T-Shirts for Spring 2013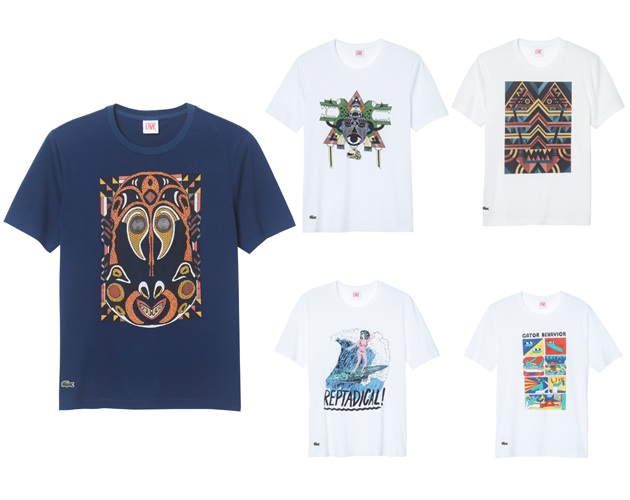 Lacoste enlisted the hands of 5 unique artists to specially design the t-shirts in the Lacoste L!ve Spring 2013 Capsule collection, which spann the range from tribal to surf to abstract to pop. Perfect summer weekend wear really…and even better if you know the story behind each artist, something you can learn simply by clicking though. This way…
Ben Newman floundered around in the dross pits of earth for several millennia before finally gluing his brain blocks together, then gettin' up and goin' home. Since then he's been honing his contemporary fusion of bold shapes, bright colours and playful characters into something resembling a career. He has produced work for clients including the Tate, IBM, BBC Radio 4, Fantagraphics, Absolut Vodka and Nobrow Press.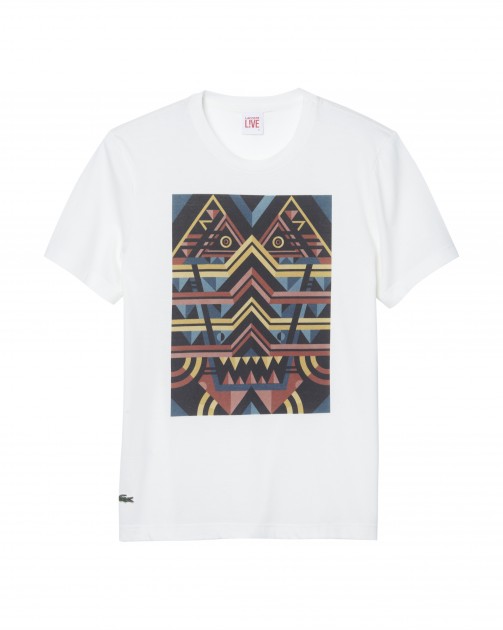 In 1988, a young Parisian named Honet discovered graffiti. He was only 15, but he knew that from that moment nothing would ever be the same again. In the time it took other taggers to work out how to change the nozzle on their cans, Honet's work became a reference in the Paris graff world. At the end of the 1990s, he decided to change direction and swapped his can of spray-paint for a brush. A second career began in which this time the walls covered were in galleries. His style, a cross between the gothic and modern baroque, has strongly been influenced by his travels and nourished by the abandoned spaces he visits.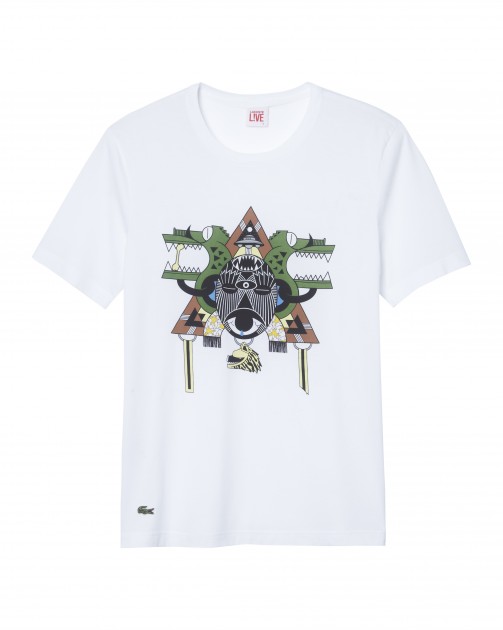 The work of Brussels native Elzo straddles the boundaries of art and contemporary graphics. His psychedelic and punkish images are instantly recognizable, as seen on flyers for parties or concerts, on screen-printed posters or on record sleeves. He exhibited in most of the European capitals, and dreams to travel the world, presenting his legendary screen prints, in the constant pursuit of new horizons.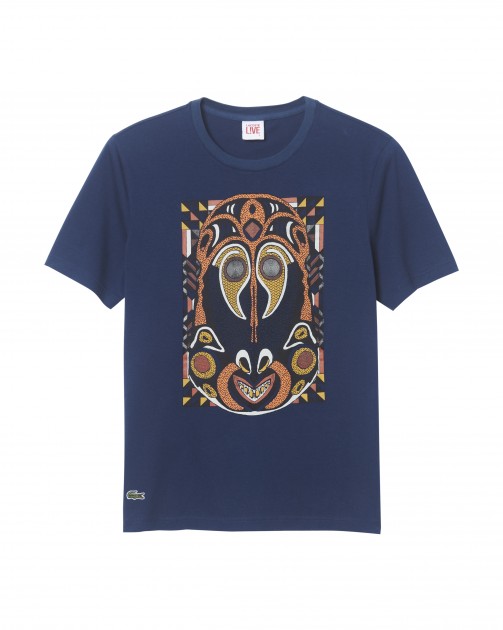 Growing up in a Victorian beach town, Andy Rementer is attracted to the past and loves hand made typography, vintage colors, and flea market finds. He graduated from The University of the Arts in 2004. After working and living in northern Italy, he relocated to the East Coast where he divides his time between drawing, cartooning, painting and animating. His colorful and vibrant work has been featured through a variety of sources and he has exhibited his art in solo and group shows throughout Europe, America and Australia.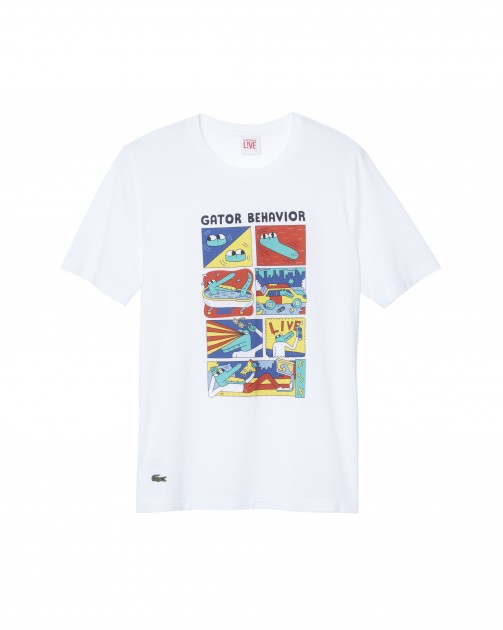 Stevie Gee's personal work is often character based with bizarre, witty and trashy stories surrounding an image. He originally started developing that style while producing a zine and screenprinted book at St Martins art college which he graduated from in 2004. 1950s looking men, voluptuous women, crazed clowns and wild man beasts have always featured strongly in the personal work he produces under the pseudonym Dusty Wolf.
The tees retail for $60.00 and are available at shop.lacoste.com and select LACOSTE boutiques nationwide.
Related: Favorite Five Lacoste Fall 2013