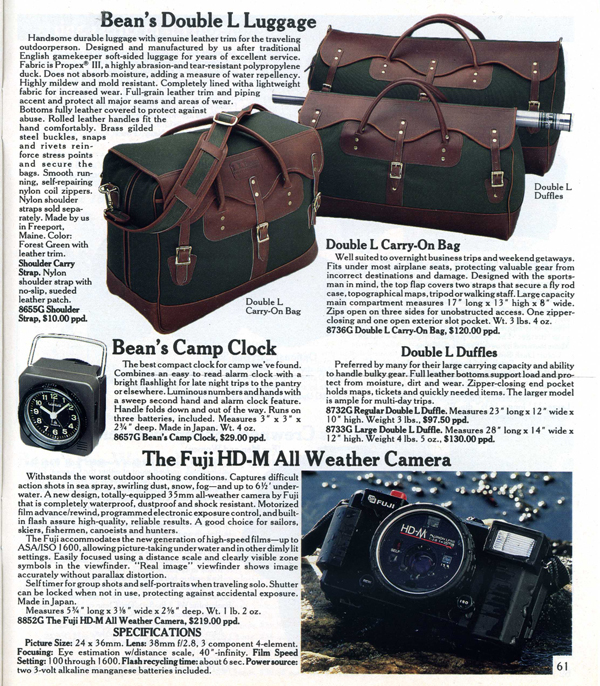 L.L. Bean Signature's Alaska Duffle For the Wilds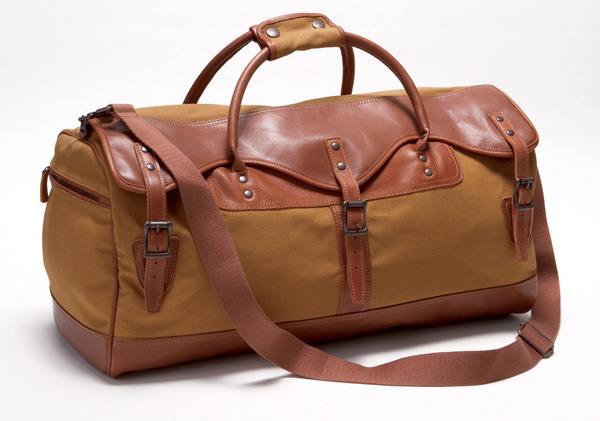 The fresh smell of woodland thicket can only be embellished when it's accompanied by the scent of brand new leather—preferably the leather of a brand new weekender! L.L. Bean Signature, a relatively new fashion-oriented venture for the outdoorsy American Heritage Brand L.L. Bean, has released the Alaska Duffle, perfect for your summer jaunts to lakeside cabins, Alpine-esque mountains and other such non-beachy destinations. Called the Alaska Duffle, it is an updated version of Bean's popular 1985 Double L Duffle, and features handsome equestrian inspired metallic rivets, rugged saddle colored cotton and stately leather details. The vintage catalog shots of the archival bag after the jump will reassure you that L.L. Bean is who you probably want by your side when traveling into the wild.
The bag is available on llbean.com or here for $295.