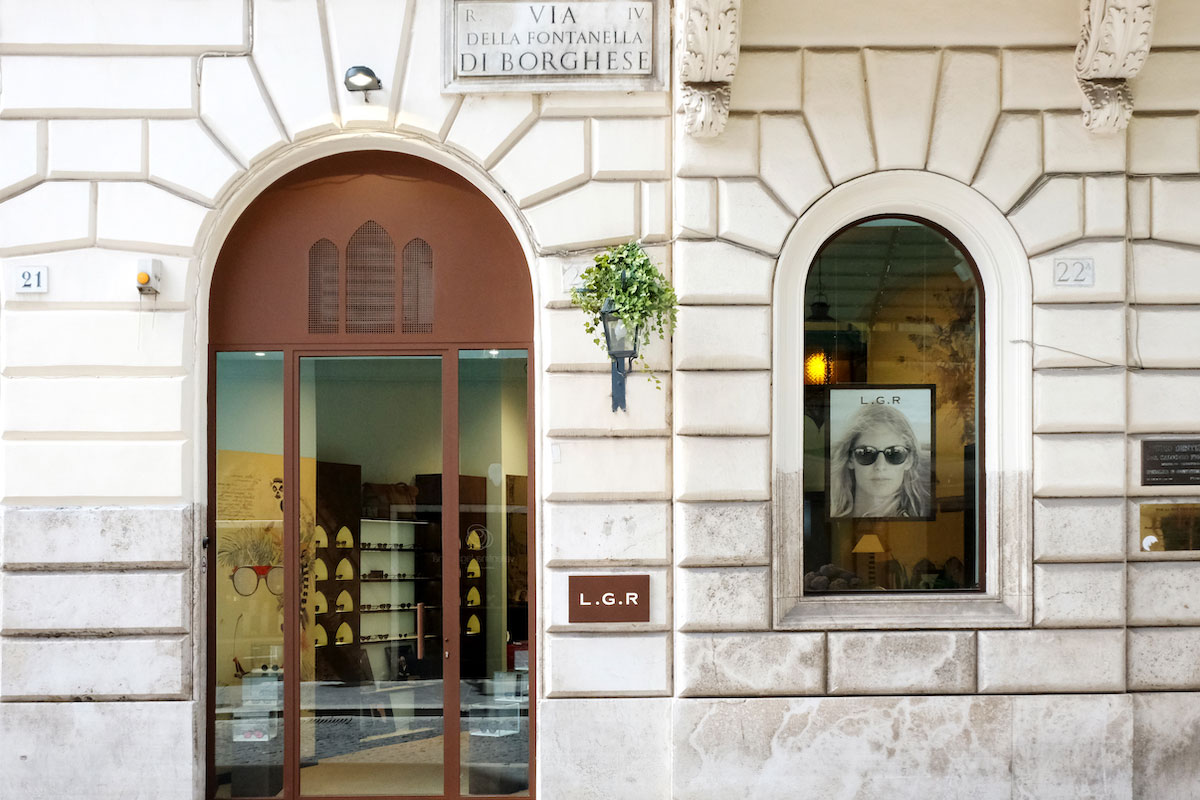 L.G.R. Opens New Flagship Store in Rome
Artisan Italian glasses brand Luca Gnecchi Ruscone (L.G.R.) has inaugurated its second store in Italy (after one already located Milan,) which will be a new flagship for the brand in Rome. Located on Rome's fashionable via della Fontanella di Borghese, the brand joins a roster of famed Italian labels in the eternal city. The store will showcase the current Spring/Summer 2019 collections in addition to featuring popular models and a new version of the Pilot, a popular aviator frame.
Loyal to its Italian and African DNA, the new boutique combines the two cultures through meticulous detail. While the wooden pieces were constructed by Italian craftsmen, the fabric and chandelier come from Morocco. The L.G.R. store also features Venetian glass and African wall art inspired by Maghreb, Kenya, and Eritrea. The fusion of the cultures is a tribute to the founder's father who ran a store in Asmara almost a century ago.