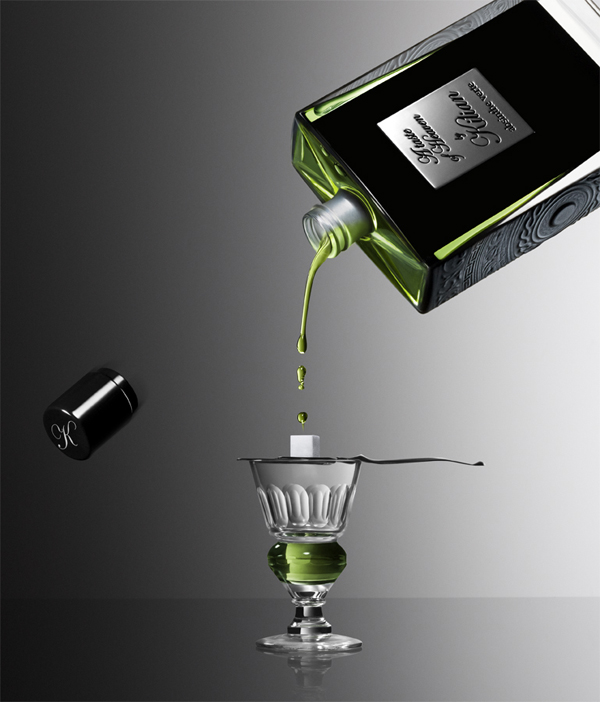 Kilian – Spirits and Fragrance Collide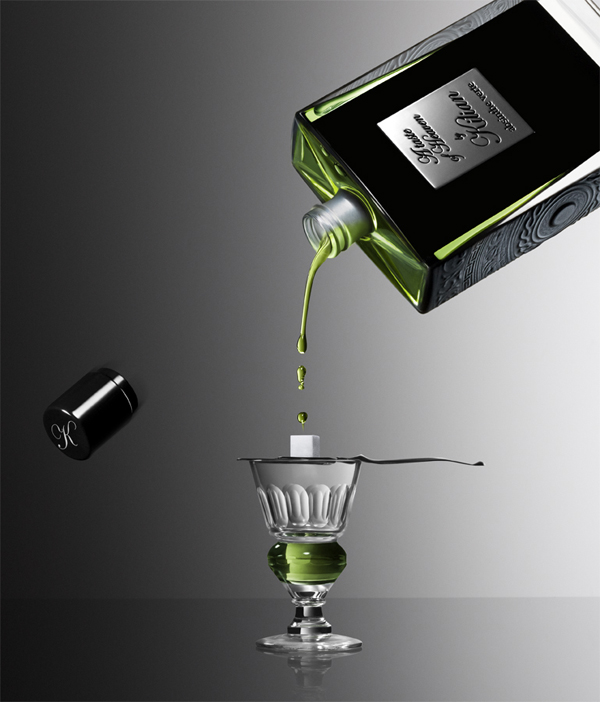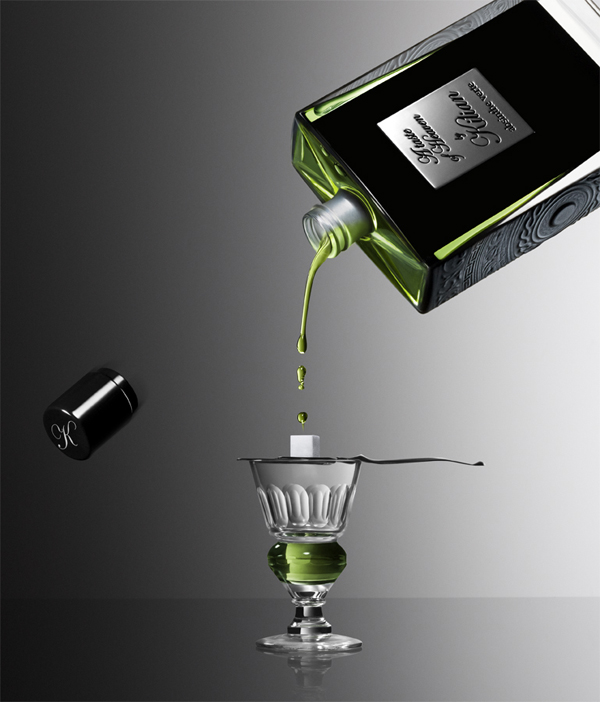 One of the things that's alluring about spirits is the fragrant bouquet of aromas that emanate from the glass. It's easy to get lost in a great cognac, whisky or rum. Kilian Hennessy, grandson of one of the founders of the iconic cognac brand, is no stranger to spirits and their aromas. Kilian grew up in the distilleries and cellars in Cognac, surrounded by a symphony of scents. After studying with some of the great perfumers in the world, including Christian Dior, Paco Rabanne, Alexander McQueen, and Giorgio Armani, Kilian launched his own line of fragrances called simply "by Kilian."
By Kilian has a wide selection of fragrances pulling from a dazzling array of rare essential oils. Many of his fragrances are inspired by the cognac-soaked barrels from Kilian's youth, but some of them draw direct inspiration from other spirits.
A Taste of Heaven – Absinthe Verte is a glowing green fragrance inspired by absinthe. The fragrance is an ethereal blend of aromas of floral notes, incense, and moss. It doesn't have the strong anise note you'd associate with absinthe, but again, the fragrance is more inspired by the universe of absinthe than the spirit itself.
Straight To Heaven – White Crystal captures a lot of rum characteristics with sweet vanilla high notes mixing with a wooded oak undertone backed by a deep musk. The fragrance actually contains "Martinican Rum Absolut" and smells a lot like someone who just came back from a rhum agricole distillery.
It's extremely rare for a fragrance company to list their ingredients, but by Kilian not only lists them, they've published their complete formula for each fragrance on their site. Because of their high essential oil content, by Kilian fragrances are extremely bright, vibrant, and long lasting. Their aromas are strong but never overpowering.
By Kilian fragrances are considered unisex with the more floral fragrances balanced out with wood or musk, and the more wooded ones with sweet or floral notes. For men looking for less floral scents, both Straight to Heaven and Back to Black are slightly more masculine, and both exceptional. The fragrances come in 50ml / 1.7 fl oz refillable sprays, a solid perfume, and a 30ml / 1 oz refillable travel spray set that is extraordinarily well designed.