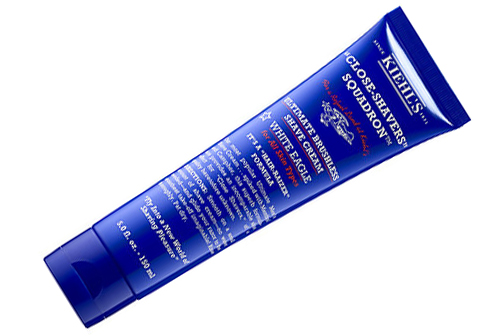 Kiehl's Really Does Give You the Best Shave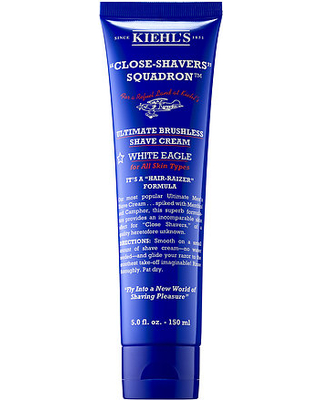 Since puberty struck me a good 10 years ago, I've struggled with achieving the elusive 'perfect shave.' A combination of coarse beard hair (and lots of it), a shaky hand, and general lack of patience have rendered my face and neck a bloodbath after nearly every shave. I get so many cuts and ingrown hairs that I think I have chicken pox. I've never had chicken pox. Not to sound like a white person in an infomercial, but nothing ever worked!
That is until I heard about Kiehl's Close Shavers Squadron, AKA Ultimate Brushless Shave Cream. Part of what makes this cream different is that it uses menthol and camphor, which give the face a cooling sensation and prevents inflation. Additionally, sesame oil allows the product to be easily absorbed into the skin while softening its texture — all ingredients for a perfect close shave. The best part is that the cream doesn't feel heavy at all once applied, and I find myself worrying if I'm using too little (I'm not). When finished, instead of my skin feeling raw and dry as I've come to expect, my face feels refreshingly hydrated, with no signs of visible bleeding. Some reviews say that this cream clogs their razor blades but I think they're just being dramatic since I didn't struggle with that — see for yourself!
Buy Kiehl's Close Shavers Squadron AKA the best shaving cream ever here.