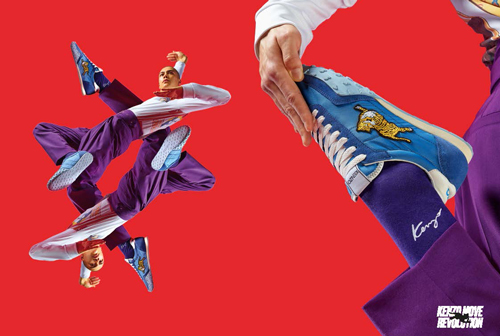 Kenzo Move Dances Through New Campaign Video
French brand Kenzo has released a new campaign for its Kenzo Move sneaker series. Shot by French creative photography and video studio 5Fruits, the video campaign stars a group of dancers from around the world performing different styles of dance including tap, hip-hop and ballet, against a colored backdrop — different colors were meant to inspire various types of movement. The resulting display is very groovy, conceptual, and FUN. Each model dons the latest shoe embroidered with the brand's familiar tiger motif, while the latest release offers new color options including grey, pink, and blue.
The Kenzo Move is available now at Kenzo and online.