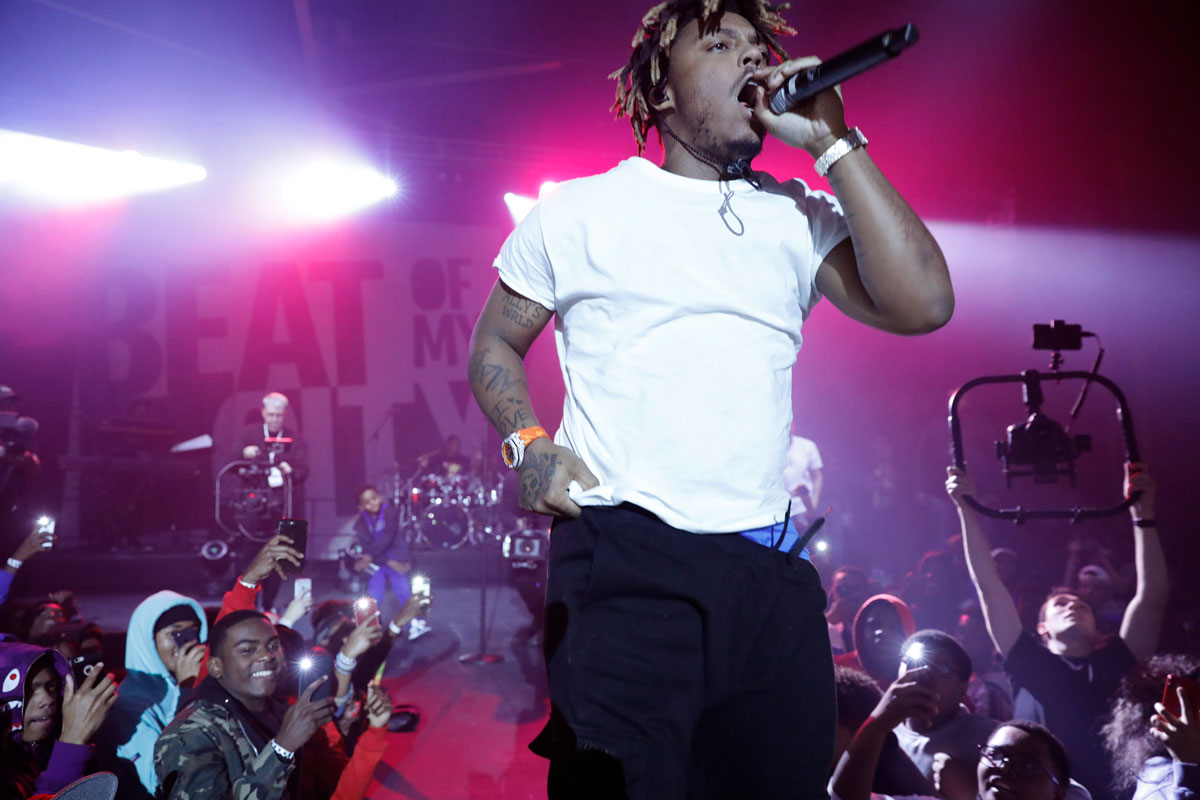 Juice Wrld Headlines Beat of My City in Chicago
Juice Wrld has achieved the type of success most 20-year-olds only dream of. In only a year since his debut single, the mesmeric 'Lucid Dreams,' made the leap from viral ubiquity to actual chart impact (it peaked at No. 2 on the Billboard Hot 100), he's released two albums, toured Europe with Nicki Minaj, and featured as a guest on a roster of songs.
Recently, the rapper teamed up with McDonald's as part of its Beat of My City tour, which made its final stop in his native Chicago. The free concert, which previously took place in New York, was in support of 100 Black Men of Chicago, a non-profit that highlights positive role models for young African American men and that Juice Wrld was directly involved in before his career.
"If you have the opportunity to give back, you absolutely should. That's what I was taught," he tells me over the phone ahead of his performance. "I genuinely wanna see other people succeed, and change the world, and lives, for the better."
The show comes ahead of more music, with another album slated for release in early November around his birthday. But for the moment, he's thankful to be in a position to lead positive change. Through a partnership with Genius, the event raised over $50,000 for the cause. "I'm glad that McDonald's and I came together, and it's good for the community," he says. "I'm hype for it."