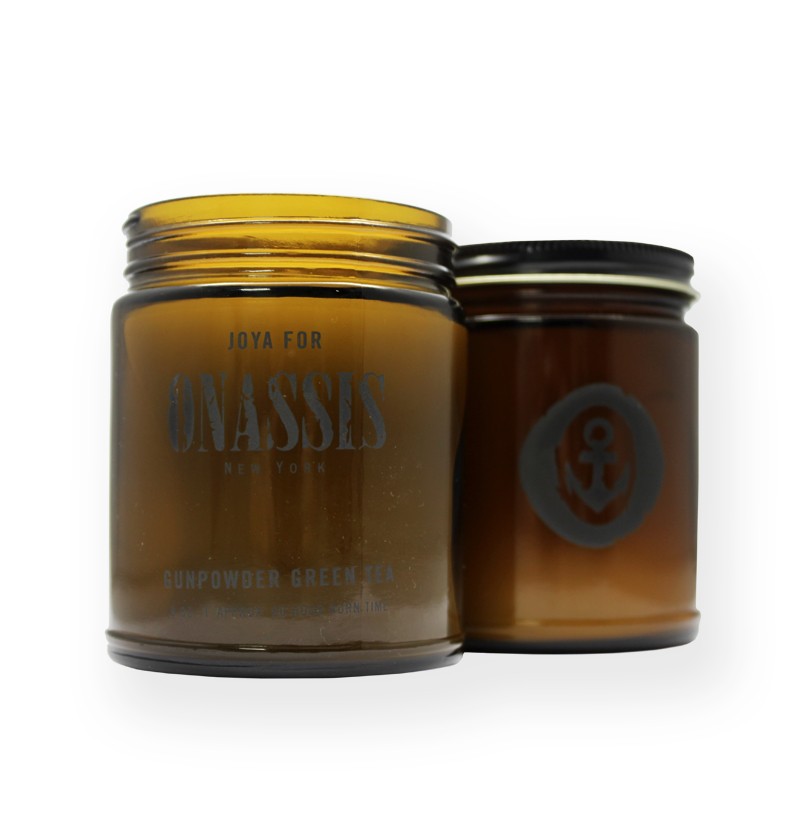 Joya x Onassis for a Scent-Full, Stress-Free Holiday Season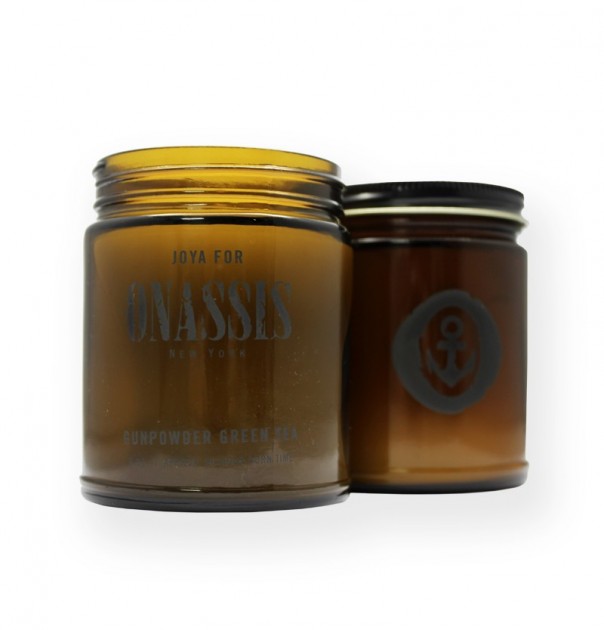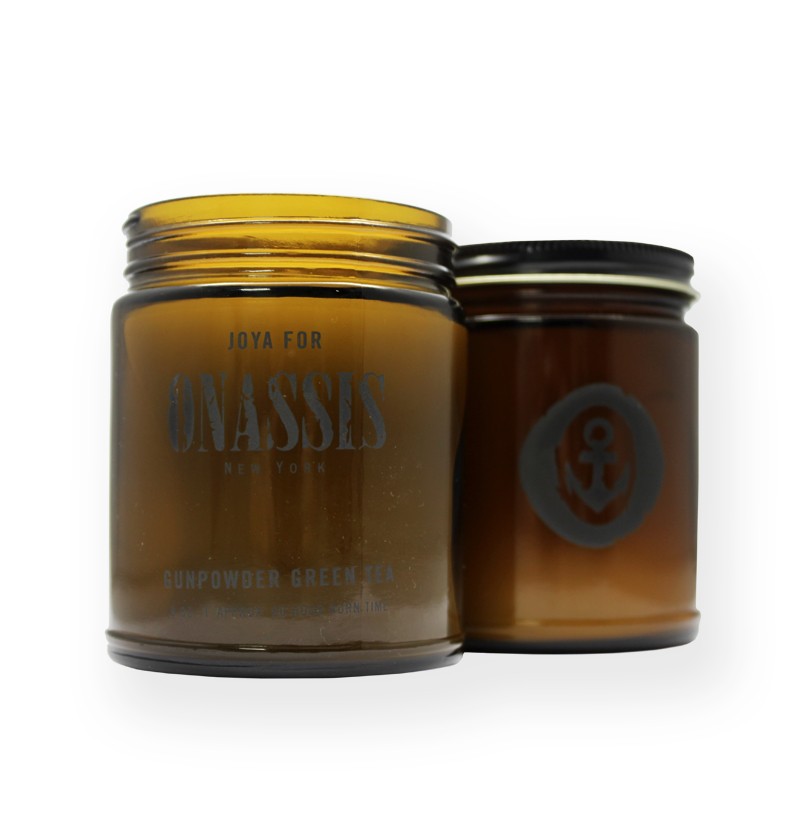 The holidays can be stressful. Family members are always going through your things, critiquing how you're dressed, and—worse—sometimes even trying to talk to you! With all this at stake, you're going to need some calming back-up. Also maybe some booze. Fortunately, the new scented collaboration from candlemakers Joya and menswear brand Onassis combines calming green tea with fresh notes of shiso tea leaf, white mint, cape jasmine, calla lily, and sicilian lemon for a soothing and fresh fragrance. But don't just take our noses for it, pick up a candle for yourself—you've only got a 60 minute burn time, though, so choose your family-battles carefully!
The Gunpowder Green Tea Candle is available for purchase for $38 online at OnassisClothing.com as well in-store at Onassis's SoHo and San Francisco locations.
Images courtesy of Onassis.