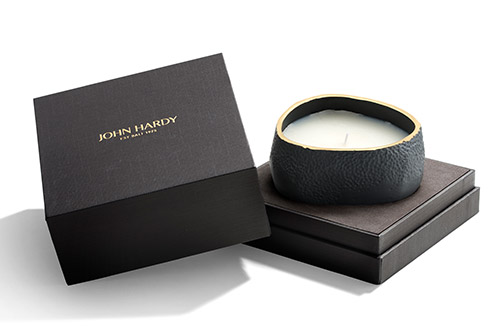 Joya x John Hardy Release Sedap Malam Candle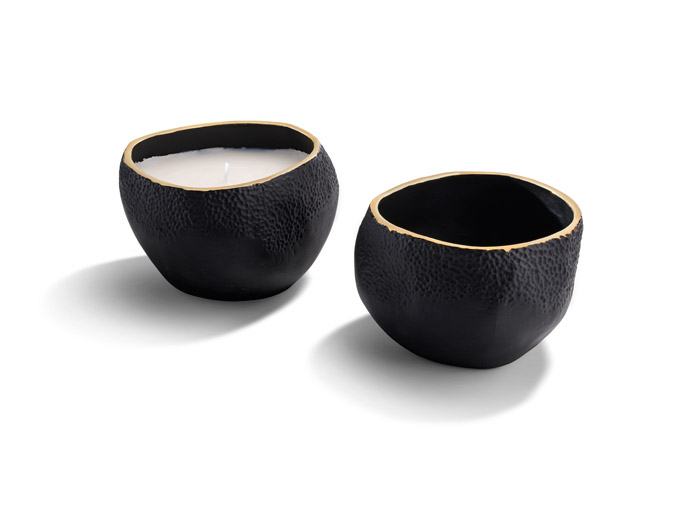 Image: Joya x John Hardy.
This year's must-visit travel hotspot, surprisingly enough, doesn't extend beyond one's own coffee table or nightstand; the sedap malam scented candle, crafted in a collaborative effort by Brooklyn-based olfactive omnipresence Joya and Indonesian jeweler John Hardy, is a destination all its own. Inspired by Ubud, the rainforest hideaway where the John Hardy offices reside, the scent weaves together notes of tuberose, jasmine, and sandalwood for a fresh blend of nose-tingling intrigue. Utilizing Joya's commitment to a modern technology/ancient practice hybridity, the candle is a descendent of aromatic design, moving beyond traditional living room accompaniment to become the star of one's home. If the intoxicating aroma is the destination, however, then the handcrafted vessel is the transport. Created from recycled porcelain clay rolled and textured through a signature Palu technique, the rim is lined in a glistening 22-karat liquid gold that catches the light of the flame, signaling John Hardy's dedication to precious metals. Reusable and refined, the entire piece is a perfect marriage between the traditional Bali techniques of the accessory brand and Joya's raw material ethos.
The Joya x John Hardy sedap malam scented candle is available online now.