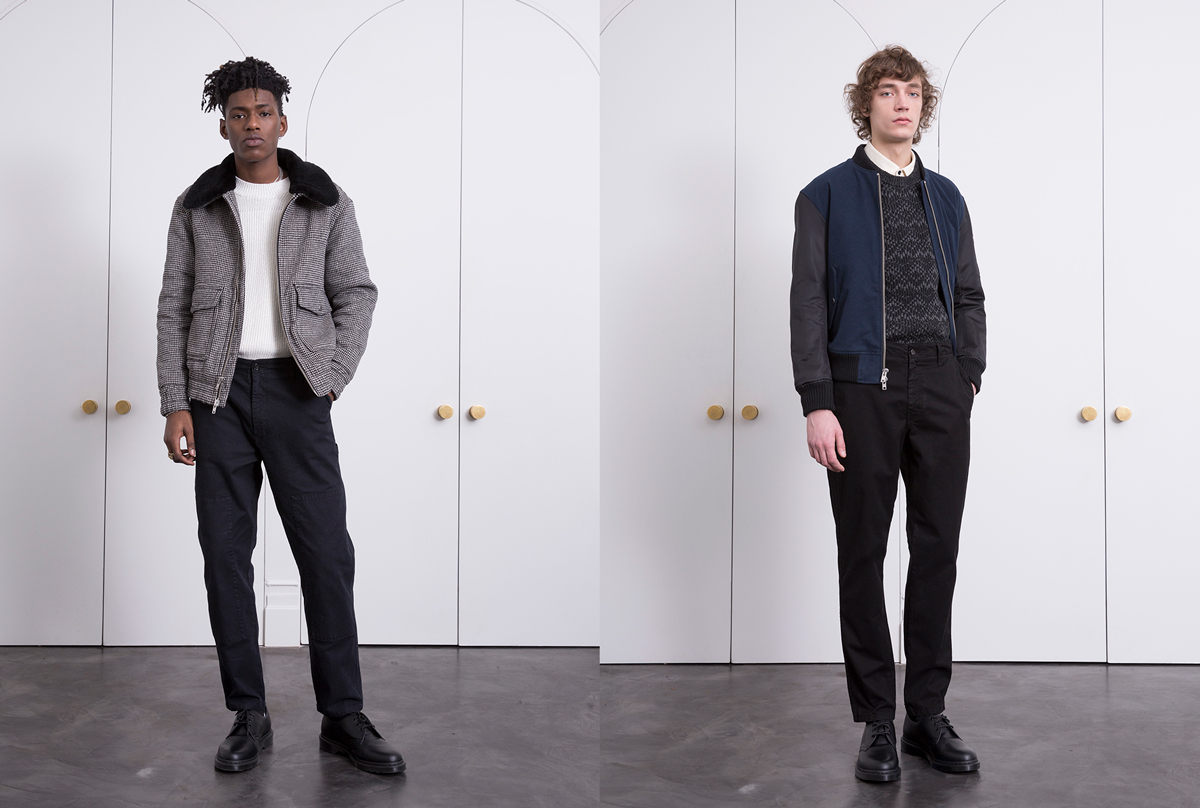 Joe Sadler On BLDWN's First Menswear Show
BLDWN, the All-American fashion brand that launched in Kansas before venturing out west and settling in Los Angeles, introduced menswear last season with a collection of elevated denim staples. For Fall 2019, the designer went further by presenting its first menswear show in New York. The latest collection was a fresh departure for the denim label, introducing a darker and more cosmopolitan tone to the pieces. We caught up with the brand's menswear designer Joe Sadler over email to find out more about this intriguing new direction.
Images: BLDWN.
EH: BLDWN has always been big on denim, but there was a notable absence this time around — can you talk about what inspired this departure?
JS: Denim will always be part of BLDWN's DNA.  However, as we continue to evolve into a modern American fashion brand, we're complementing our season denim offering with more ready-to-wear styles. While we chose to show five key looks with denim styles from our fall 2019 collection, our focus was to showcase a collection of "new classics" to best communicate our next chapter and new vision. BLDWN's fall collection features denim in clean, minimal washes. Expanding and evolving our core offering will cater to our current customer base and inspire a smart and refined way of dressing up denim.
EH: You've mentioned that BLDWN is interested in challenging what it means to be American. How does this collection reflect that?
JS: Our focus in this next chapter is to build a modern American fashion brand, and that includes embracing our identity as "American" through the lens of American art, design and artists, architects, musicians and creative minds that have shaped our global culture.  We believe there is a unique opportunity for BLDWN to tell the story of American design in everything we do: collection inspiration, campaigns, brand partnerships, and creative collaborations, etc.  For Fall 2019, we drew inspiration from late 1960s New York City, the creative subcultures and style of dressing that defined this key era.
EH: What inspired you to launch your first standalone men's show now? What excites you the most about menswear?
JS: This season, we wanted to give our menswear collection the attention we feel it deserves.  There's not a more significant (or better) stage in American fashion than showcasing during New York Fashion Week, so it made perfect sense.  We enjoy the challenge of designing high-value products that feel accessible and fresh. Think modern classics at an affordable price point.  Now more than ever, men are seeking high-quality and styles that feel forward and relevant for years to come.