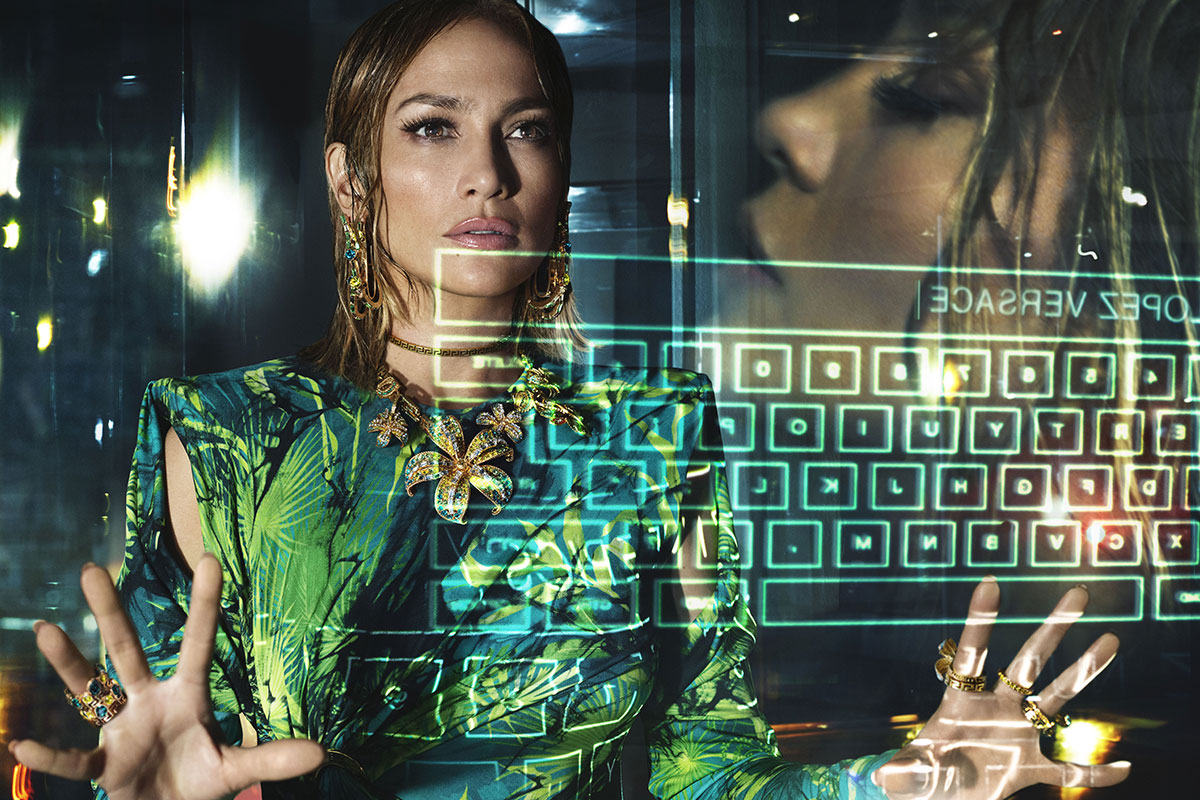 Jennifer Lopez Stars in Versace's Spring/Summer 2020 Campaign
Global superstar, and the reason we have Google Images thanks to one historic jungle-print dress, Jennifer Lopez is back in Versace's iconic print for its Spring/Summer 2020 campaign. Just last fall, J.Lo near broke the internet once again by wearing the scandalous dress at Versace's fashion show in Milan.
In the campaign, shot by Mert Alas and Marcus Piggott, the Italian label explores the marriage of fashion and technology as well as the power of the internet. In the futuristic shoot, Lopez, Kendall Jenner, and other models Google themselves —  this theme of vanity and self-love explores the ways in which we define our self-image by what we choose to portray online.
"In terms of my career, the Jungle dress really marked a moment in time," says Jennifer Lopez in a statement. "To me, Versace represents empowerment and putting something beautiful out into the world." And while the actress controversially did not receive an Academy Award nomination for her widely lauded performance in Hustlers, she relives another career-shaping moment.
Take a look at some more pictures from the campaign below.