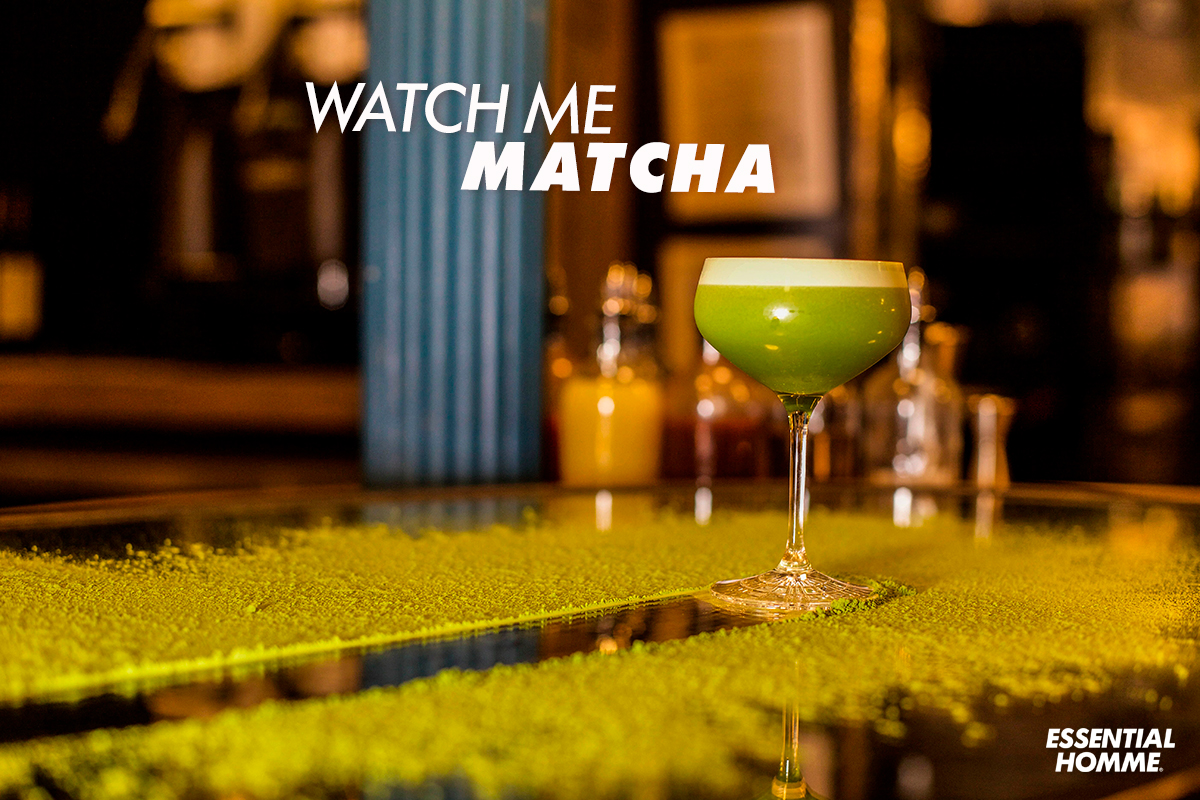 It's Been A Long Week: Watch Me Matcha
As true believers of the work hard, play hard mantra, we present you with It's Been a Long Week, a weekly column aimed at awarding some liquid appreciation to you for just being yourself, dammit. Make yourself a glass or two, on us — you deserve it.
St. Marks Place is happening again with newcomers like Paper Daisy sprucing up the famed street. Simple and minimalist on the outside, the bar is an entire cabinet of curiosities inside with a gorgeous wooden bar and original interior decor. As soon as you take a look on the menu you'll immediately daydream into days when Patti Smith or Robert Mapplethorpe would have been chatting in the corner. With a modern spin on traditional mixology, Paper Daisy offers an array of yummy cocktails including a matcha version–
Ingredients:
1oz Four Pillars Gin
.75oz Mizu Lemongrass Shochu
.5oz Italicus
.5oz lemon juice
.5oz simple syrup
half bar spoon of 

matcha

3 cucumber slices
egg white
2 dashes orange bitters
Method:
Add egg white, ad perishable ingredients, and 2.25oz batch (Junipero, Mizu, Italicus)
Dry shake
Wet shake
Fine strain into a coupe
Cheers!