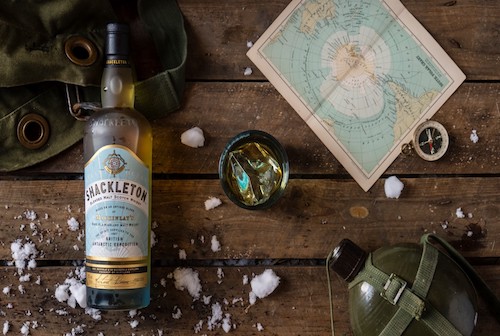 It's Been A Long Week: Rusty Compass

As true believers of the work hard, play hard mantra, we present you with It's Been a Long Week, a weekly column aimed at awarding some liquid appreciation to you for just being yourself, dammit. Make yourself a glass or two, on us —  you deserve it.
What better way to warm up than with a copita of whisky? Just in time for National Adventure Day (Oct. 14), your cocktail of choice must include one of the most enduring explorers– Sir Ernest Shackleton– his namesake whisky to be precise. At the end of a long day, Shackleton would always share a bottle of Mackinlay's Rare Old Highland Malt Whisky with his crew and this tradition lives through Shackleton Whisky. Once in Antarctica, he was forced to leave behind three cases of whisky which Master Distiller Richard Paterson has recreated in the bottle we enjoy today. And no matter whether you're ready to set off on a trek immediately or you'd rather just taste the thrill of adventure– Shackleton inspires both options. To get you started, here's an option for some whisky sipping —
Ingredients: 
1.5 oz Shackleton Whisky 
.75 oz Drambuie
.5 oz Cherry Heering
Grapefruit Peel 
Luxardo Cherry Flag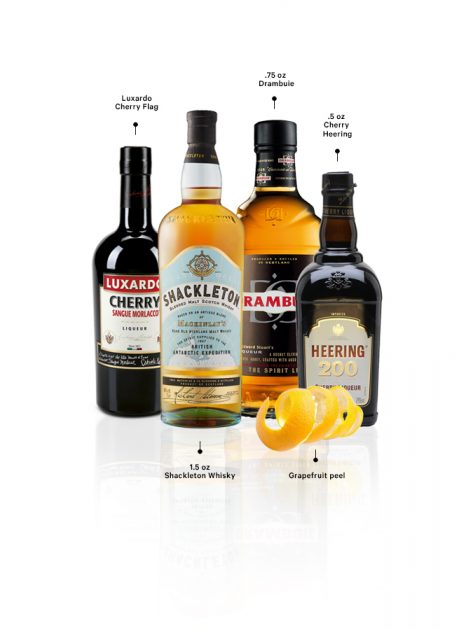 Method:
Add all your ingredients to your mixing glass and fill with ice. Stir until perfectly chilled. Strain into a chilled coup glass. Garnish with a Grapefruit peel and Luxardo Cherry Flag.
Sláinte!